In some occasions, you may find that there are mistakes or incorrect information in the document you're required to sign. You can decline to sign and put the reason in the description. The signing process will then be terminated, and all signing parties involved will receive the notification of decline.
1. Open up the document you would like to decline to sign.
2. Click the three dots in the upper right-hand corner.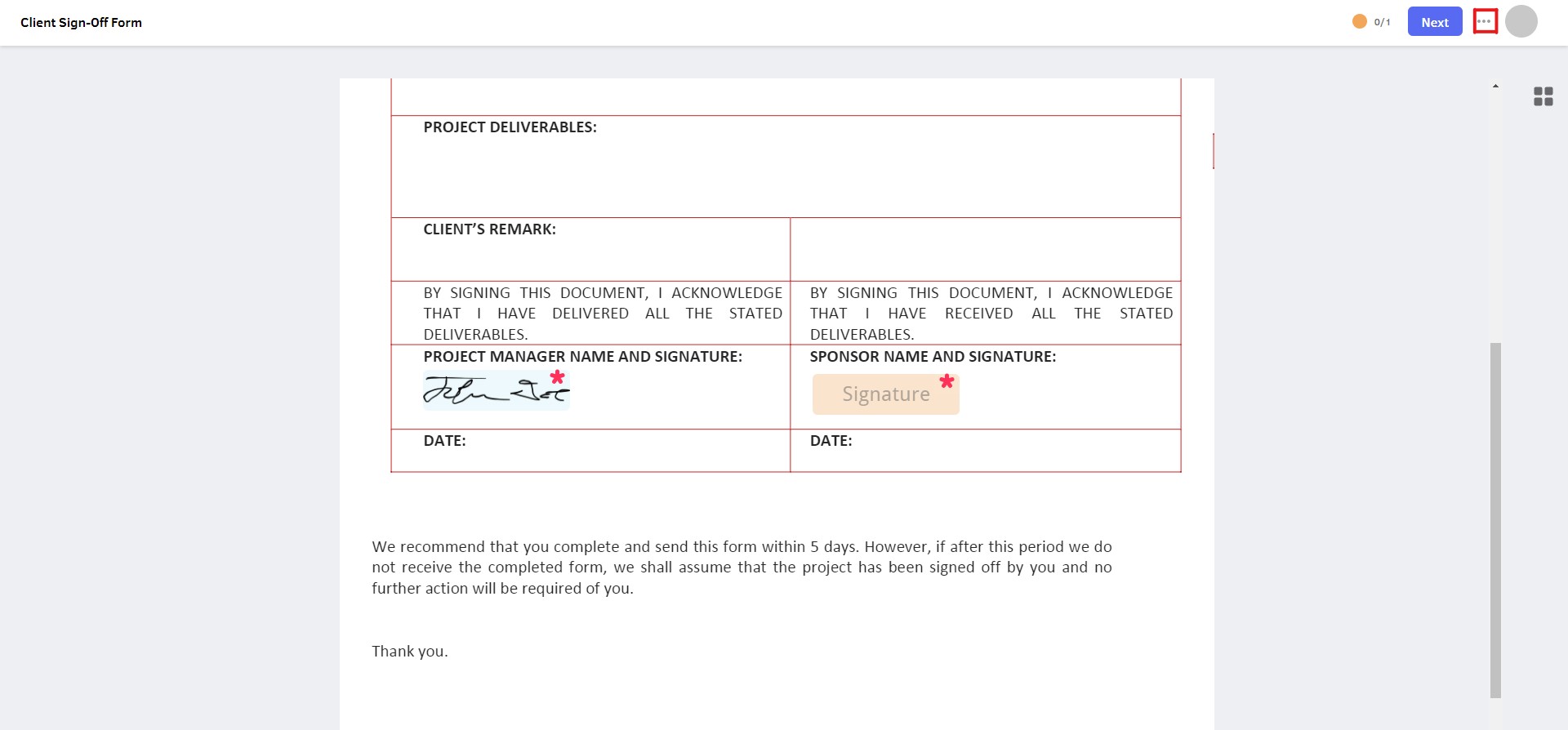 3. Click "Decline to Sign."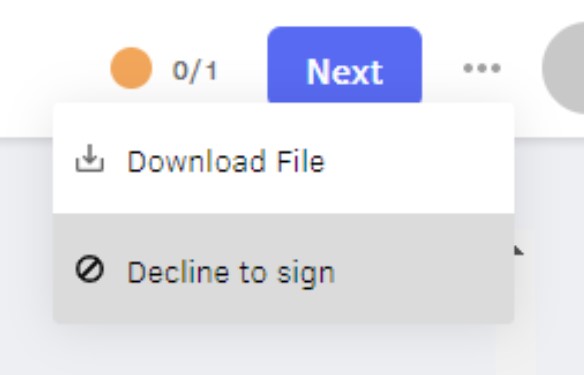 4. A pop-up message will appear; you have the option to send a message to the original sender. Click "Decline" to confirm the decline. All signing parties will receive the notification of decline.
* Note: You will no longer have permission to access the document nor receive related notifications after you have confirmed to decline the request to sign.