You may find that you need to decline to sign a document when you received a file meant for another person, or you're signing an agreement that has missing or incorrect information. Read on to find out how.
1. Open up the document you would like to decline to sign.
2. Click the three dots in the upper right-hand corner.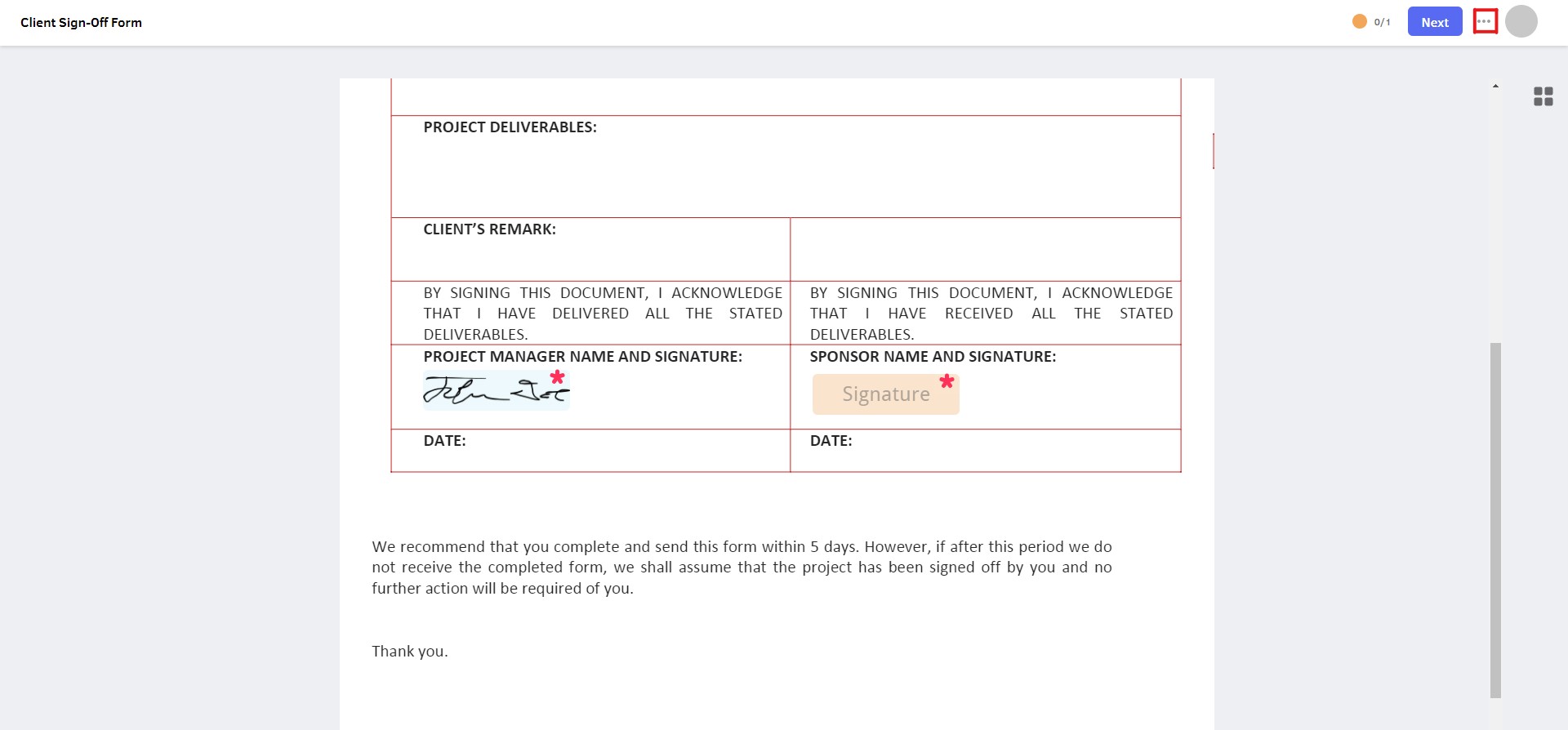 3. Click "Decline to Sign."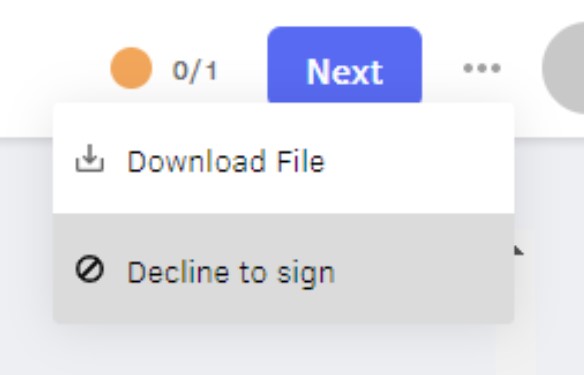 4. A pop-up message will appear; you can send a message to the original sender if you would like. They will receive a notification that you have declined to sign. Click "Decline" to confirm declination.
* Note: You will no longer have permission to access the document or receive related notifications after you decline to sign.