As the Admin, it is important to be aware and have knowledge of what your team is working on. With DottedSign's easy-to-use management reporting interface, you can easily stay on top of the performance of individual members as well as the team as a whole. This feature helps those in managerial roles to manage the team's efficiency in a strategic way.
* Accessing Management Reporting is a DottedSign premium feature, available for those with the Business Plan. Upgrade or subscribe with a 14-day FREE trial.
1. Log into DottedSign. Enter the Admin Console from your profile.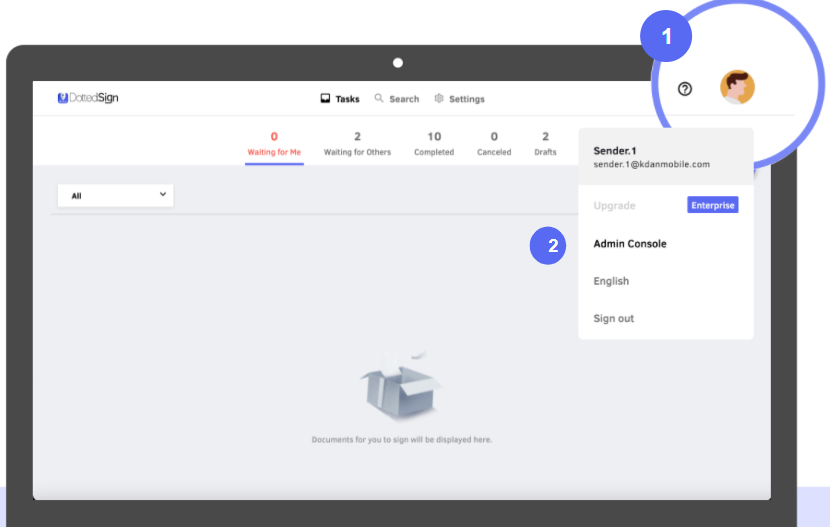 2. If you are the Admin, you have access to Reporting by default. You could also give permission to your manager. Go to "Permissions," then click "Edit."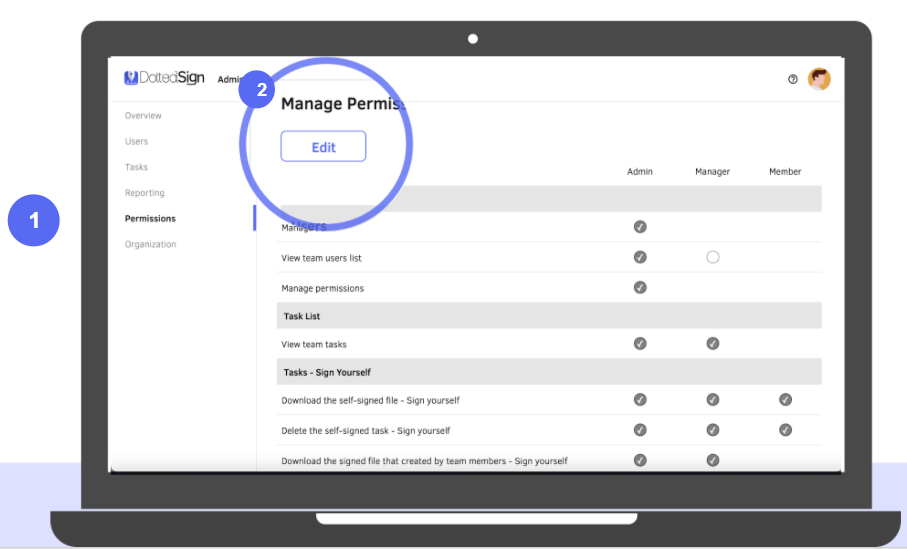 3. Then, go under "Organization" and locate "View Reporting." In the 'Manager' column, you can give access by ticking the option. Once confirmed and saved, your manager(s) will be able to view team reporting.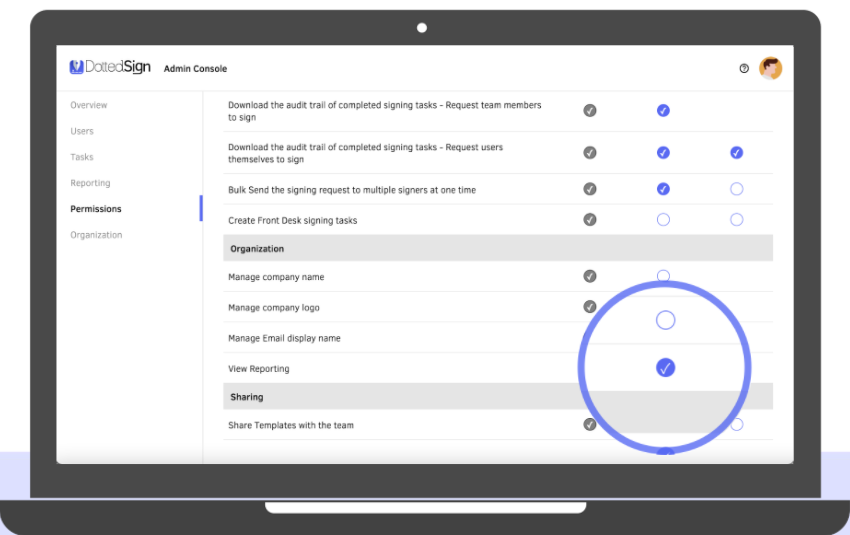 4. Locate "Reporting" on the menu bar. You can customize users and the time period to view in your report.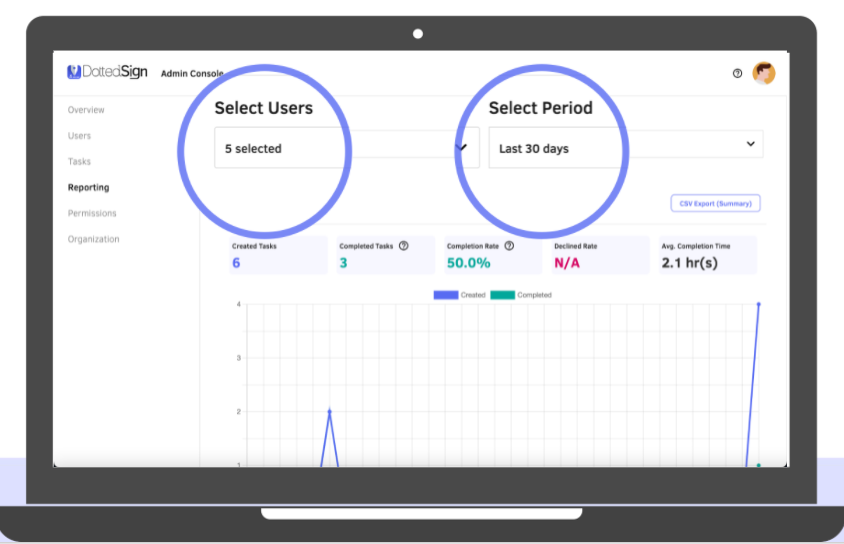 5. From the 'Summary', you can see an overview of the team performance, including 'Created Tasks', 'Completed Tasks', 'Completion Rate', 'Declined Rate' and 'Average Completion Time' and so on.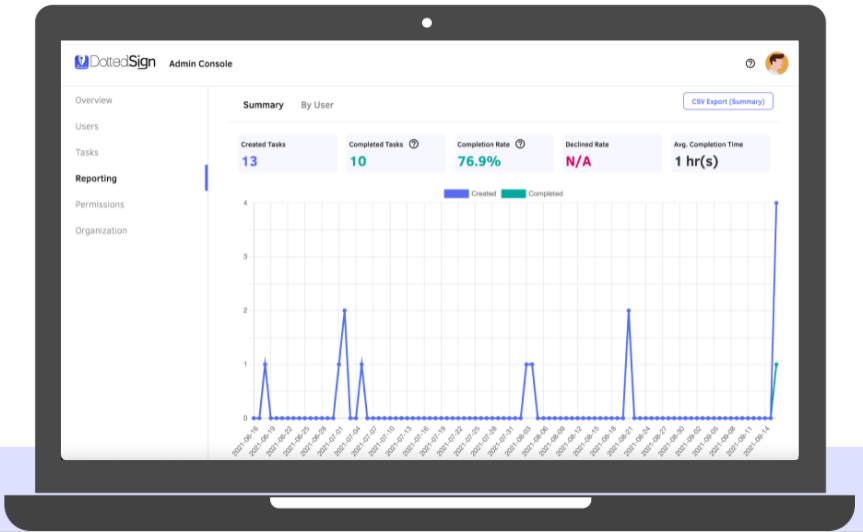 6. The report on the web page displays up to 20 pieces of information. The complete data is available in the CSV file. To download your report, click "CSV Export (Summary)".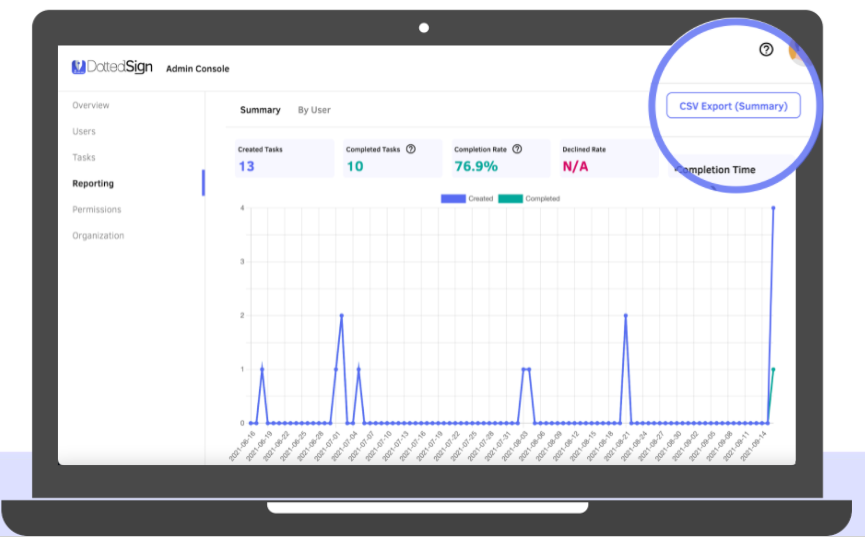 7. You can also view your report by 'User', including 'Created Tasks', 'Completed Tasks', 'Average Completion Time' and so on. You may also download the .CSV file by clicking 'CSV Export (By User).