In order to allow the Admin to manage team members in a more efficient manner, DottedSign offers the option to create user groups within the Admin Console. You can group your members, and apply these group names to search conditions. It could be searching for team tasks or reviewing the team's performance by groups.
Creating User Groups is a DottedSign premium feature, available for those with the Business Plan. Upgrade or subscribe with a 14-day FREE trial.
1. Log into DottedSign. Enter the Admin Console from your profile.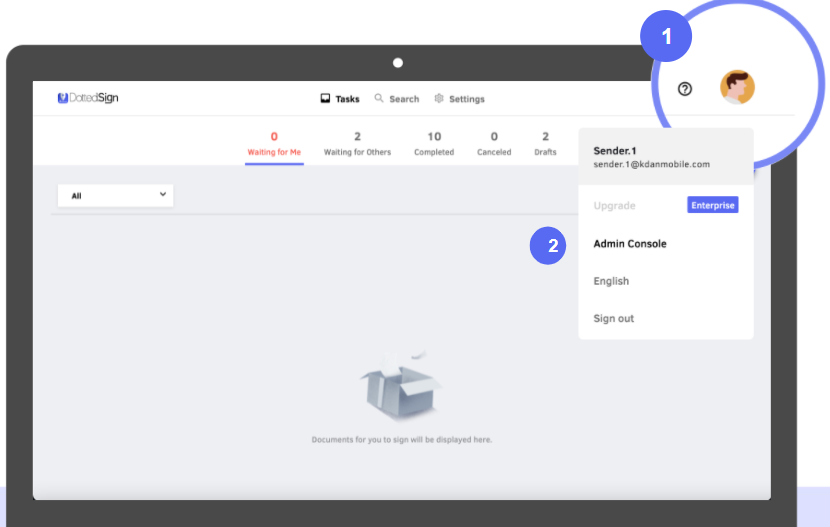 2. Select "Users" on the menu bar, and click "Create."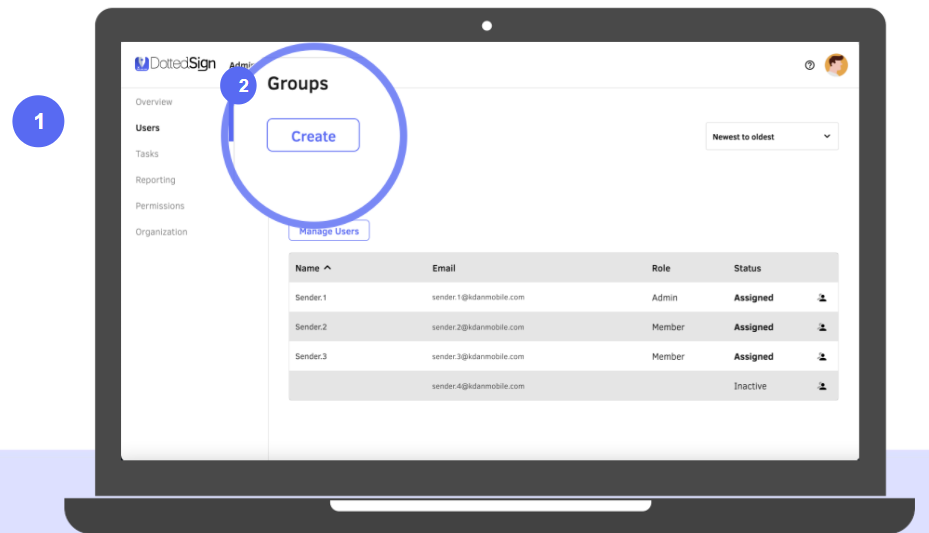 3. After entering a group name and selecting group members, click confirm.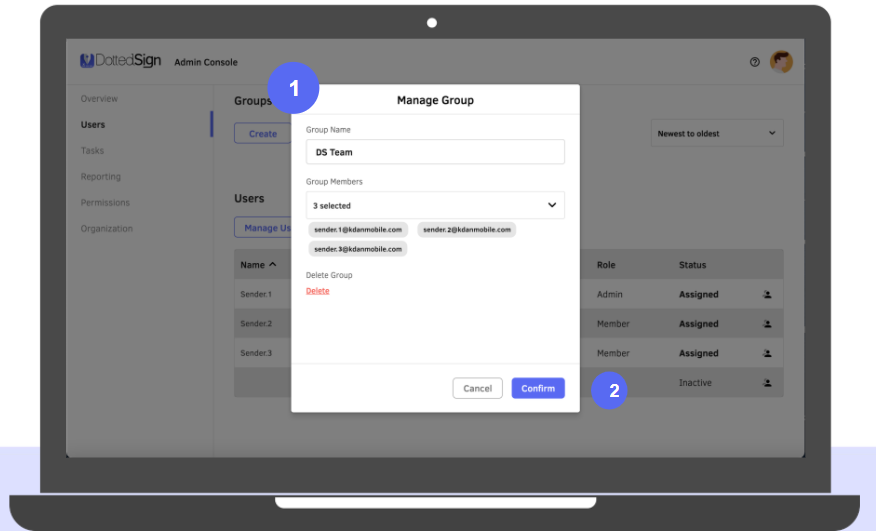 4. To manage the group, click the "Settings" icon (three dots).
5. To delete a group, simply click "Delete," then "Confirm."