If you notice that you have received a wrong request for signatures or you unavailable and would like to give the signing access to someone else, you can request that the sender of the document changes the signer with the following steps.
1. First, find the document in "Waiting for Me."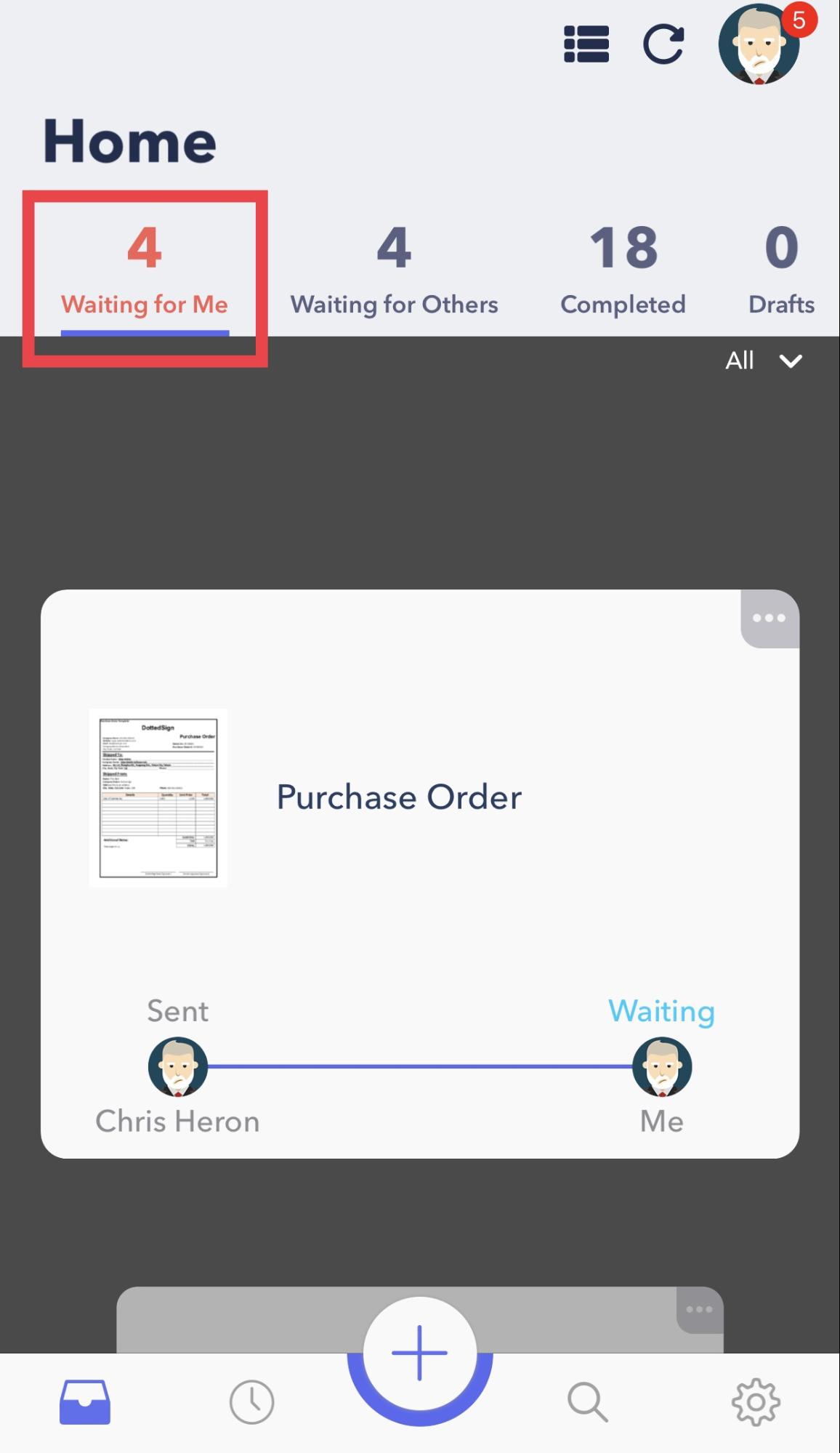 2. Click on the "More" icon.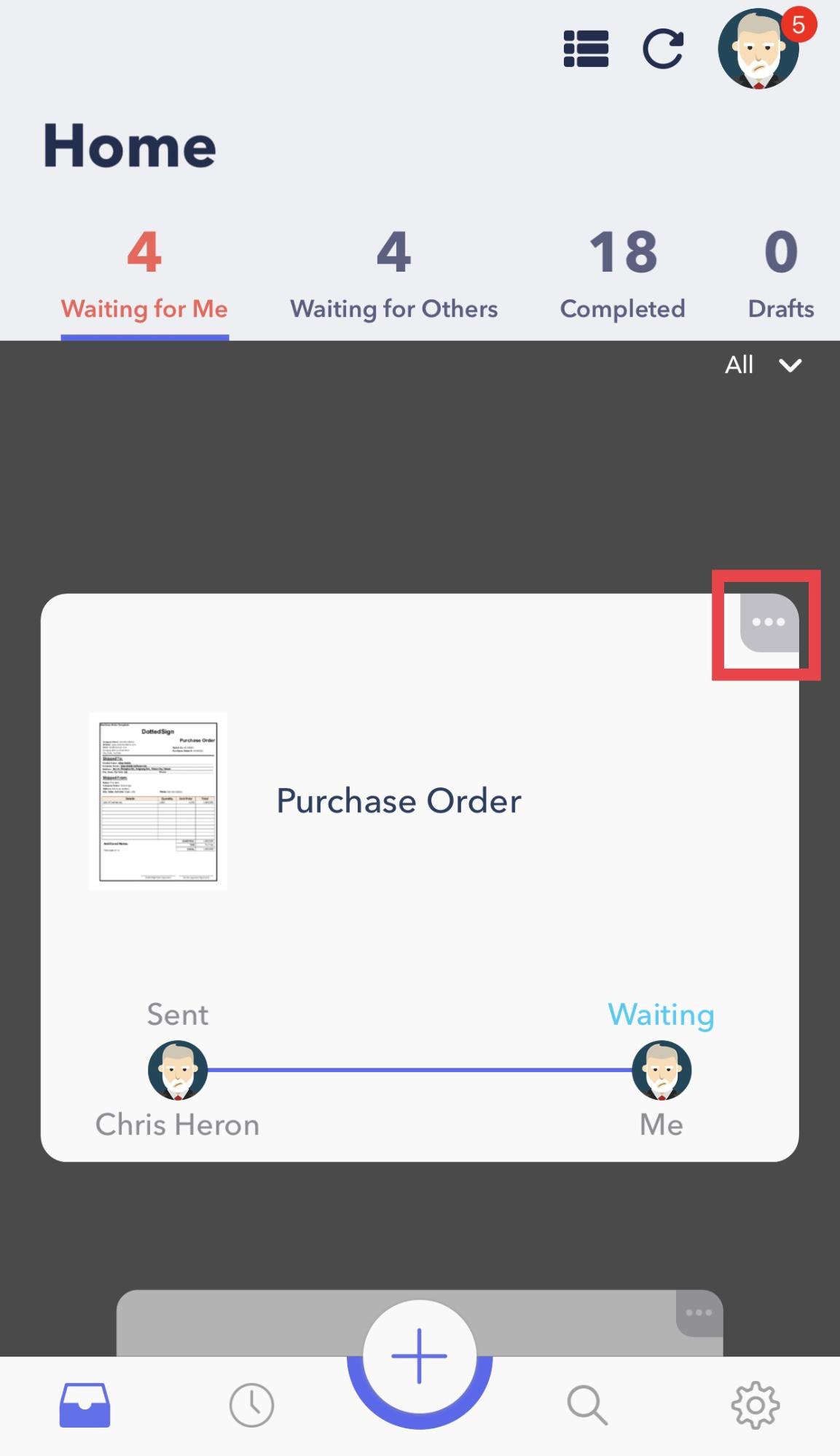 3. Click "Ask to Change Signer."
4. Enter the new signer's information or tell the sender that they accidentally sent the document to the wrong person. Then, click "Send."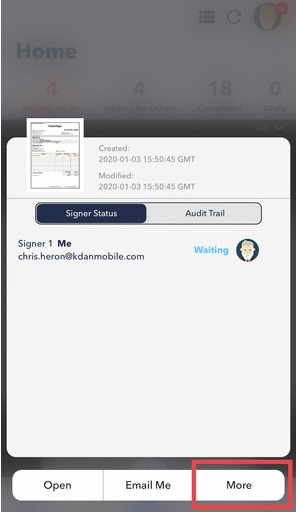 5. If the sender consents to changing the signer, you will receive a notification email and will no longer be able to access or sign the document.