Whether or not your customers have a DottedSign account, anyone has the ability to sign the document through DottedSign without a hassle. For signers who don't have an account, they may use the following steps to complete their signing process.
Part 1: Signer's Perspective
1. Receive the invitation email.

2. Click on "View and Sign."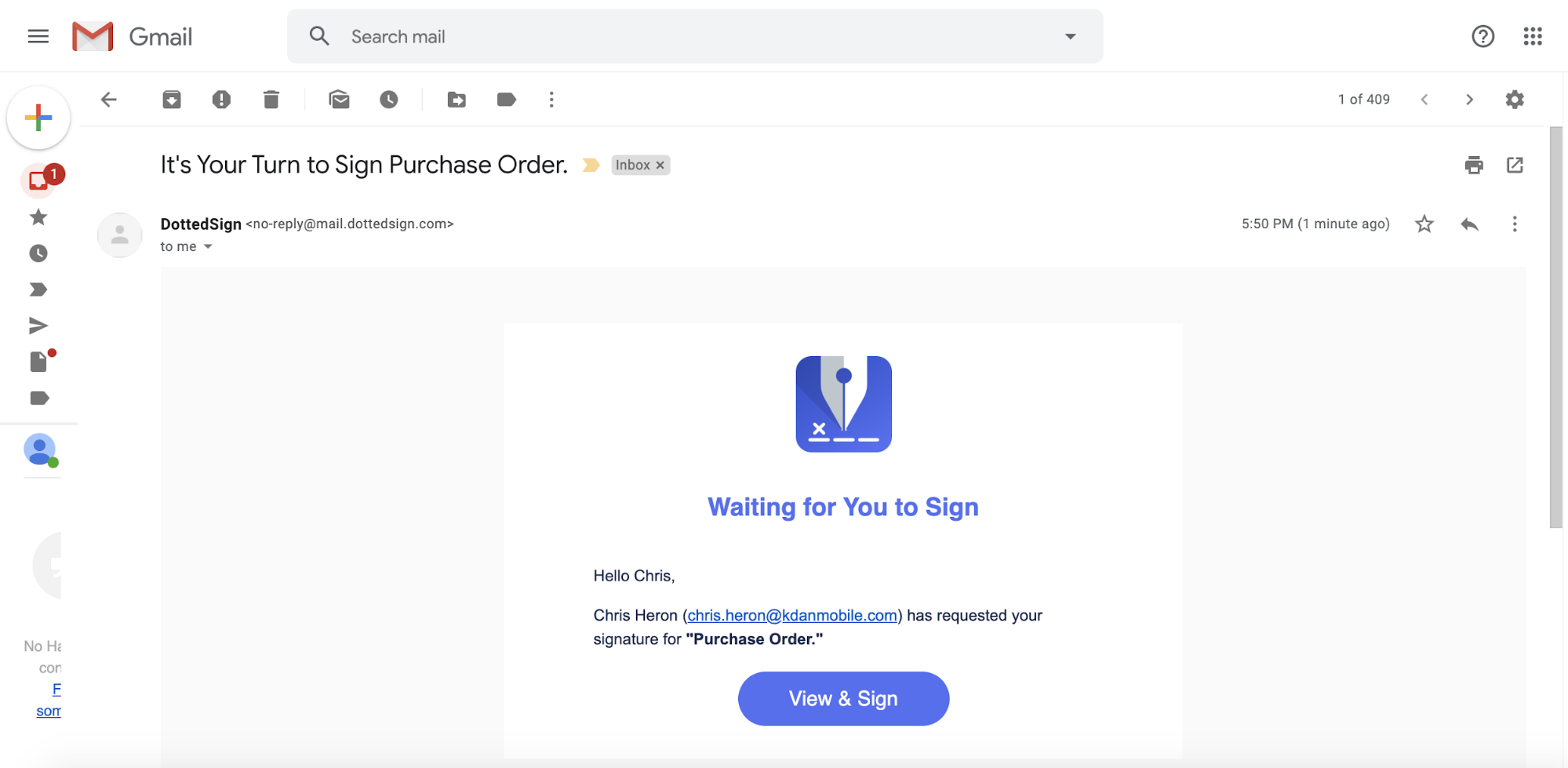 3. To continue, click on the checkbox to agree to the terms.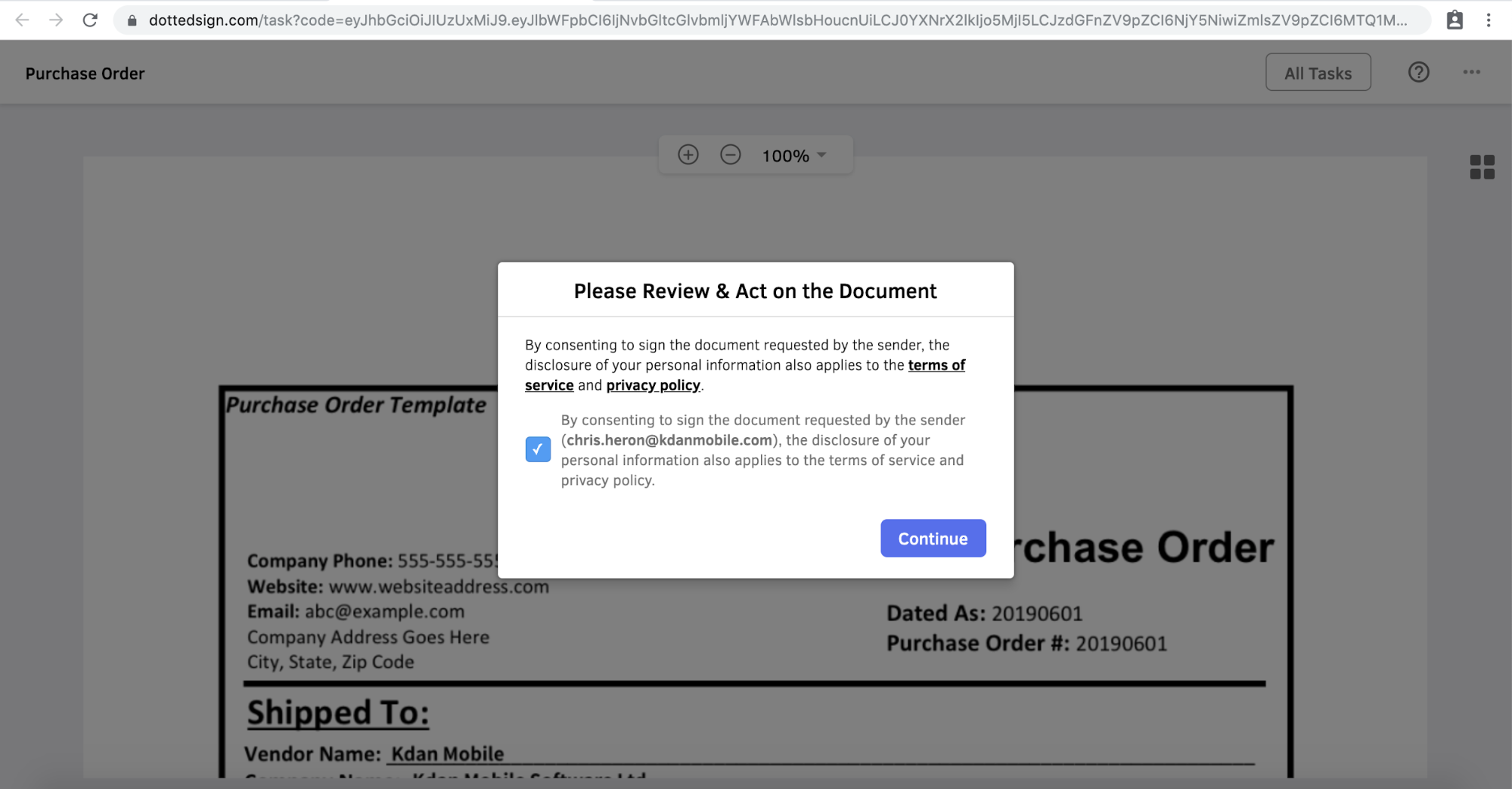 4. Sign the document and you are done!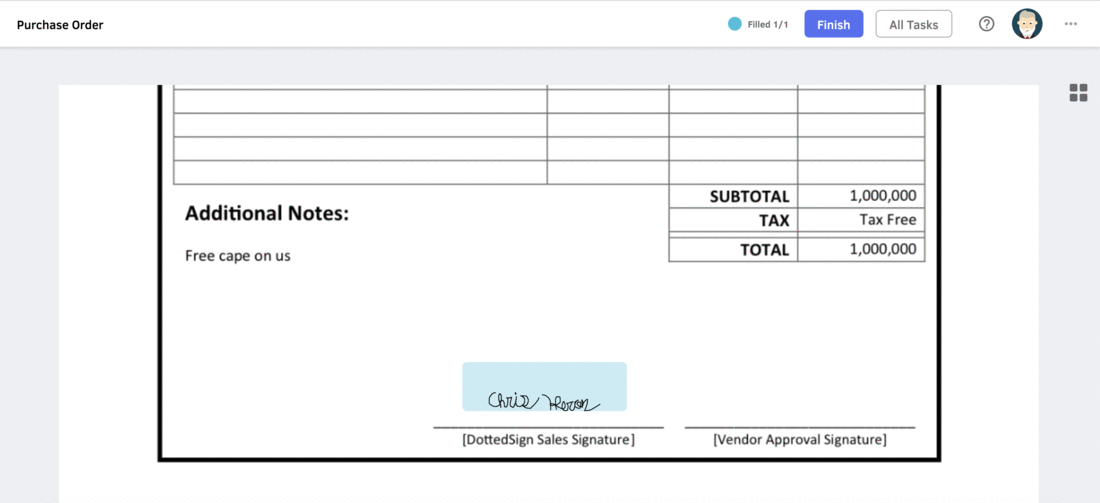 5. By signing up and logging in to DottedSign, you will have access to more functions, such as tracking the document progress.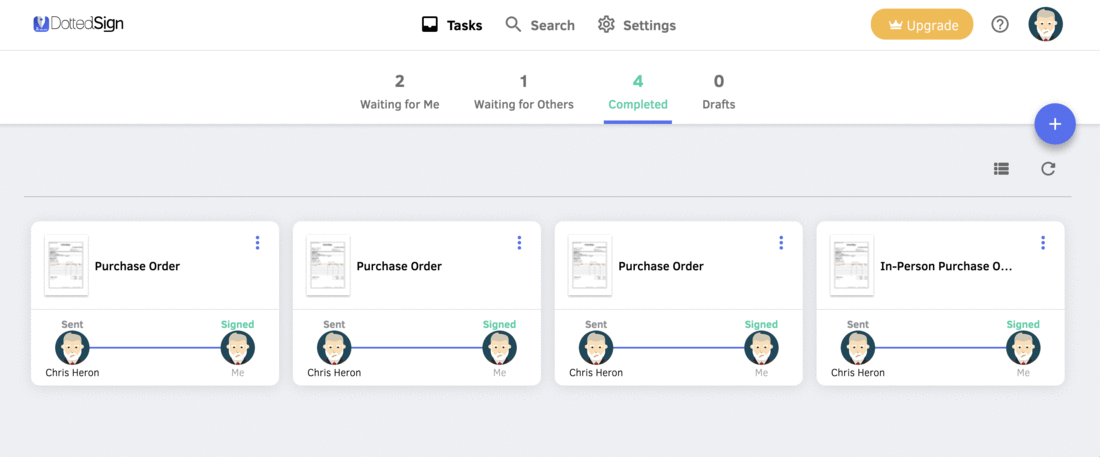 6. Go to your email inbox to receive the notification email of completion. You can download the completed document, and by logging in you can download the full audit trail.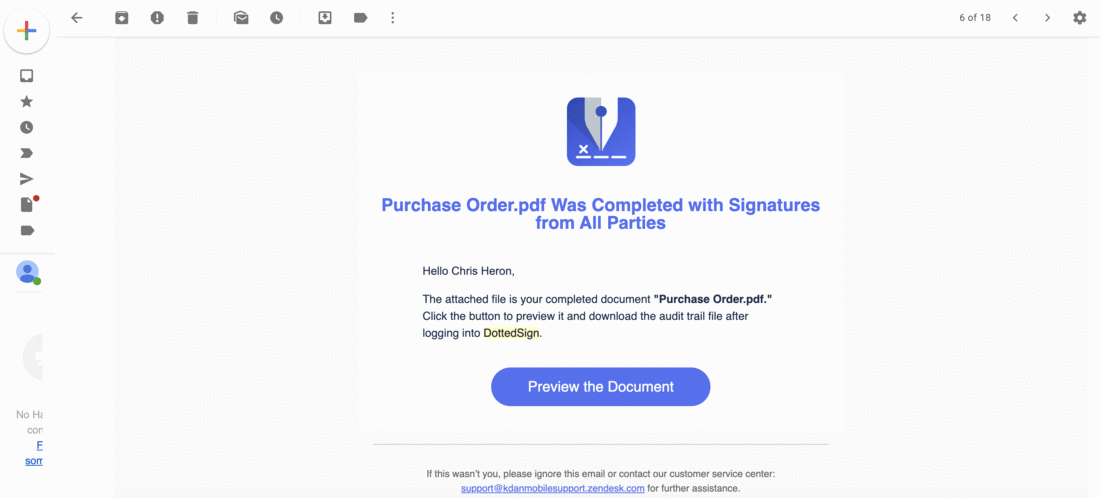 Part 2: Sender's Perspective
If the requesting link is timed out, as the sender, you may resend the link to the signers.
Go to "Waiting for Others" > "More of a File" > "Signer Status" > "Resend"