Each person who is a part of the signing process for a document will receive a notification email once the document is completed. With this function, you can download the digital audit trail to have the final proof of the document for evidence. See exactly who signed, at what time, and if any other changes were made. When signing documents, security is important, and by downloading the digital audit trail, you will have all of the proof of access that you need.
Follow these steps below to download your documents digital audit trail.
Method 1:
1. Receive the email of completion in your email inbox.

2. Click on the purple button "Preview the Document."

3. Click on the "Audit Trail" button to see the final proof of your document.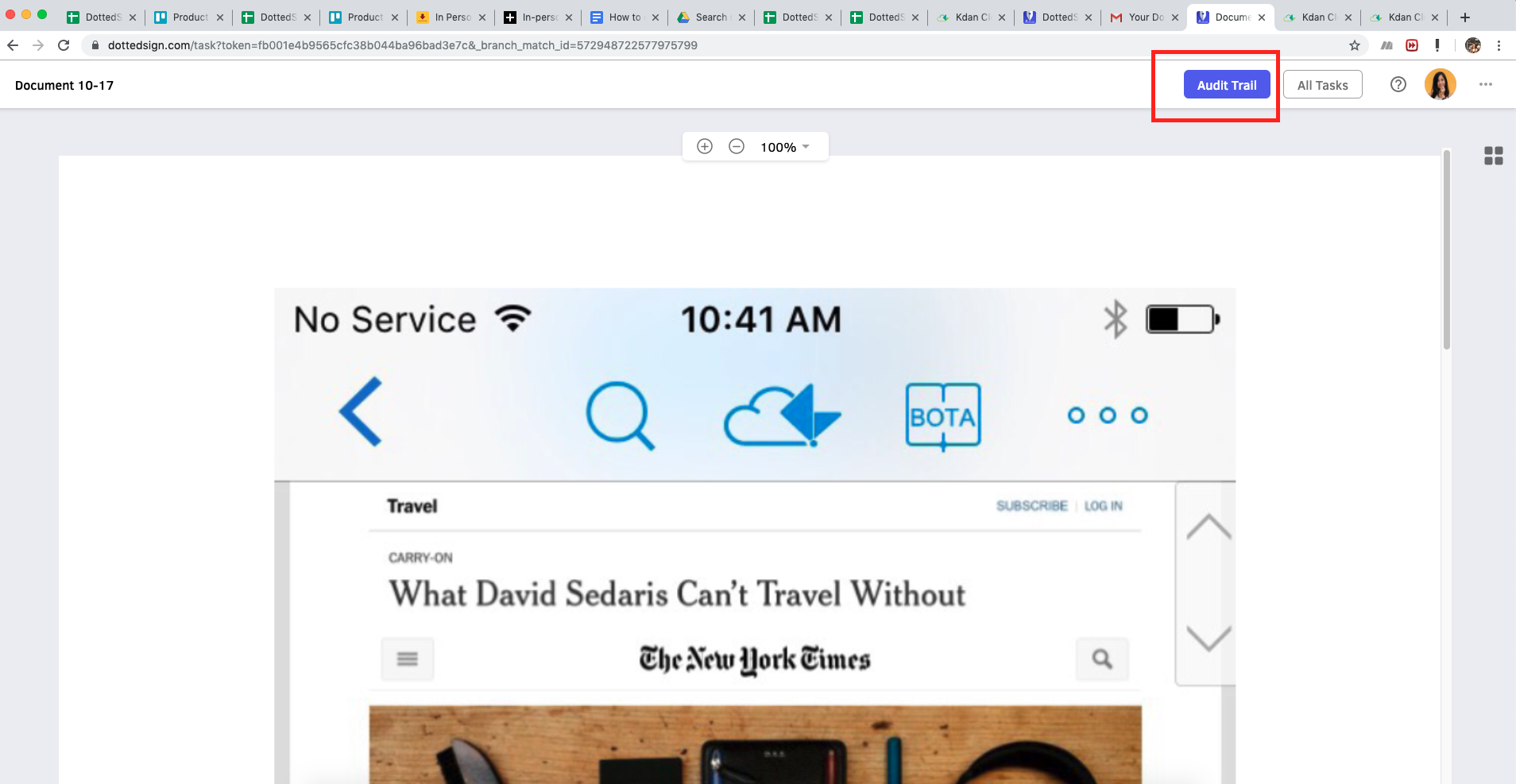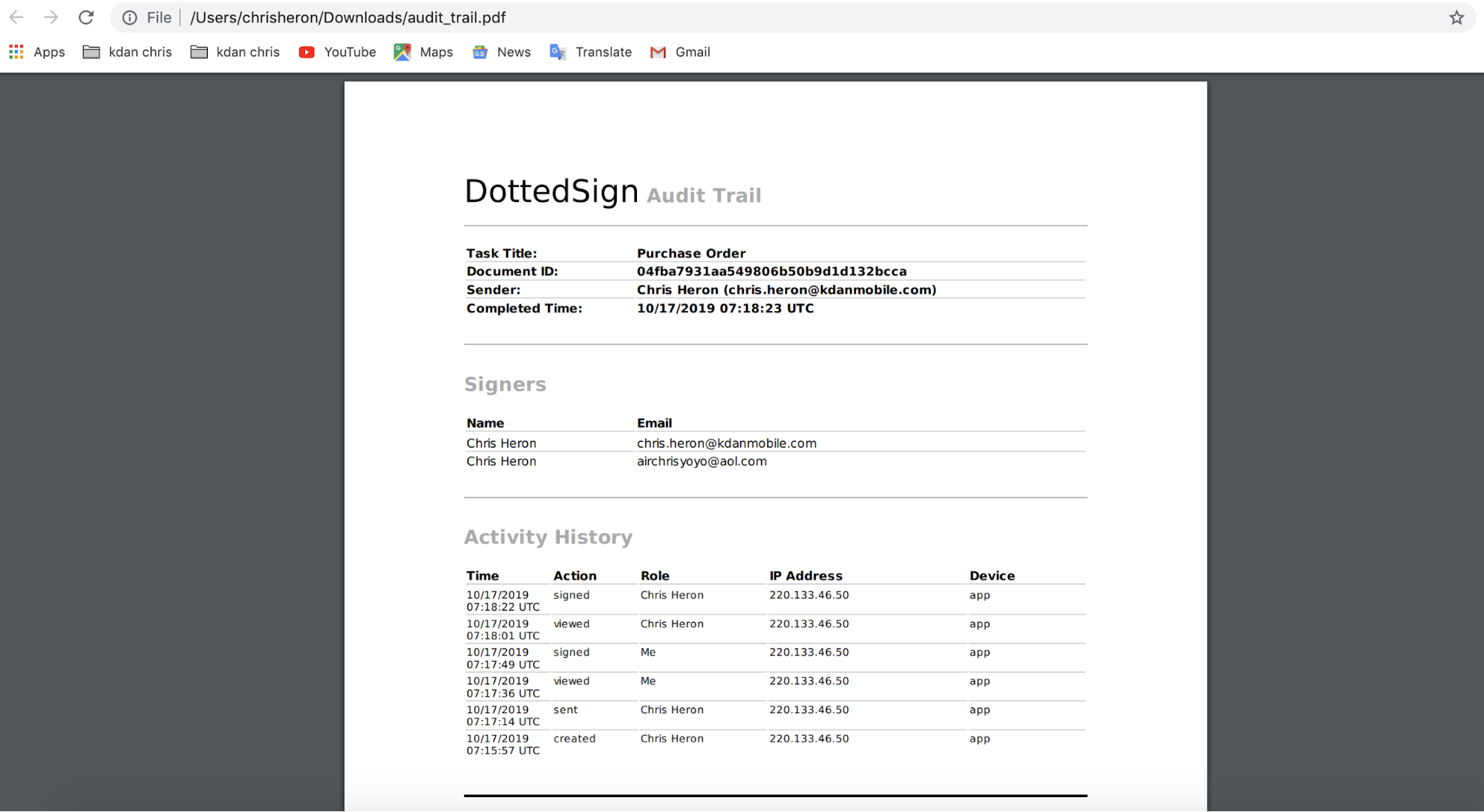 Method 2 (web version):
1. Click the on the "More" icon (3 purple dots), in the corner of your document from Web.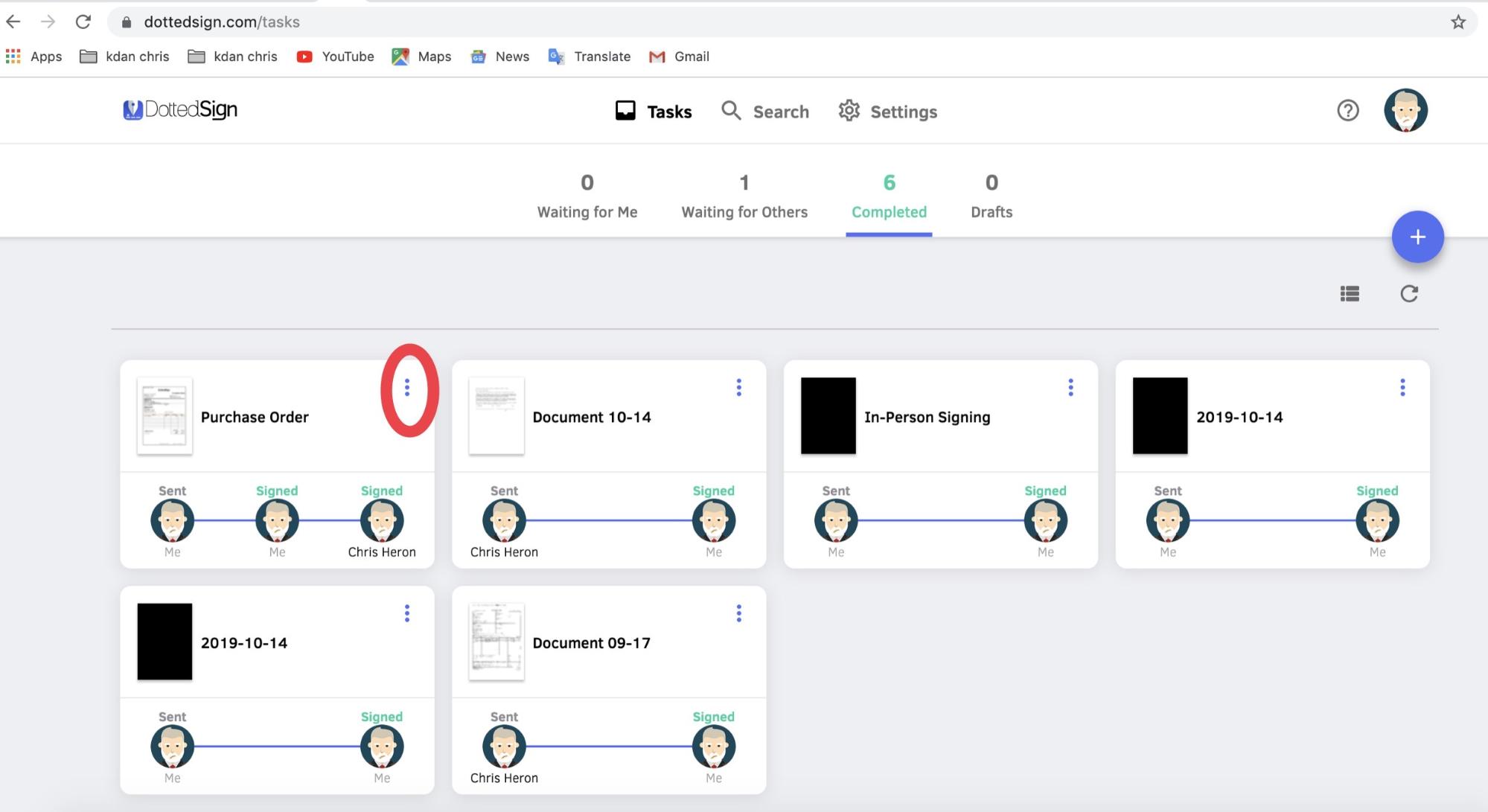 2. Click "Download Audit Trail."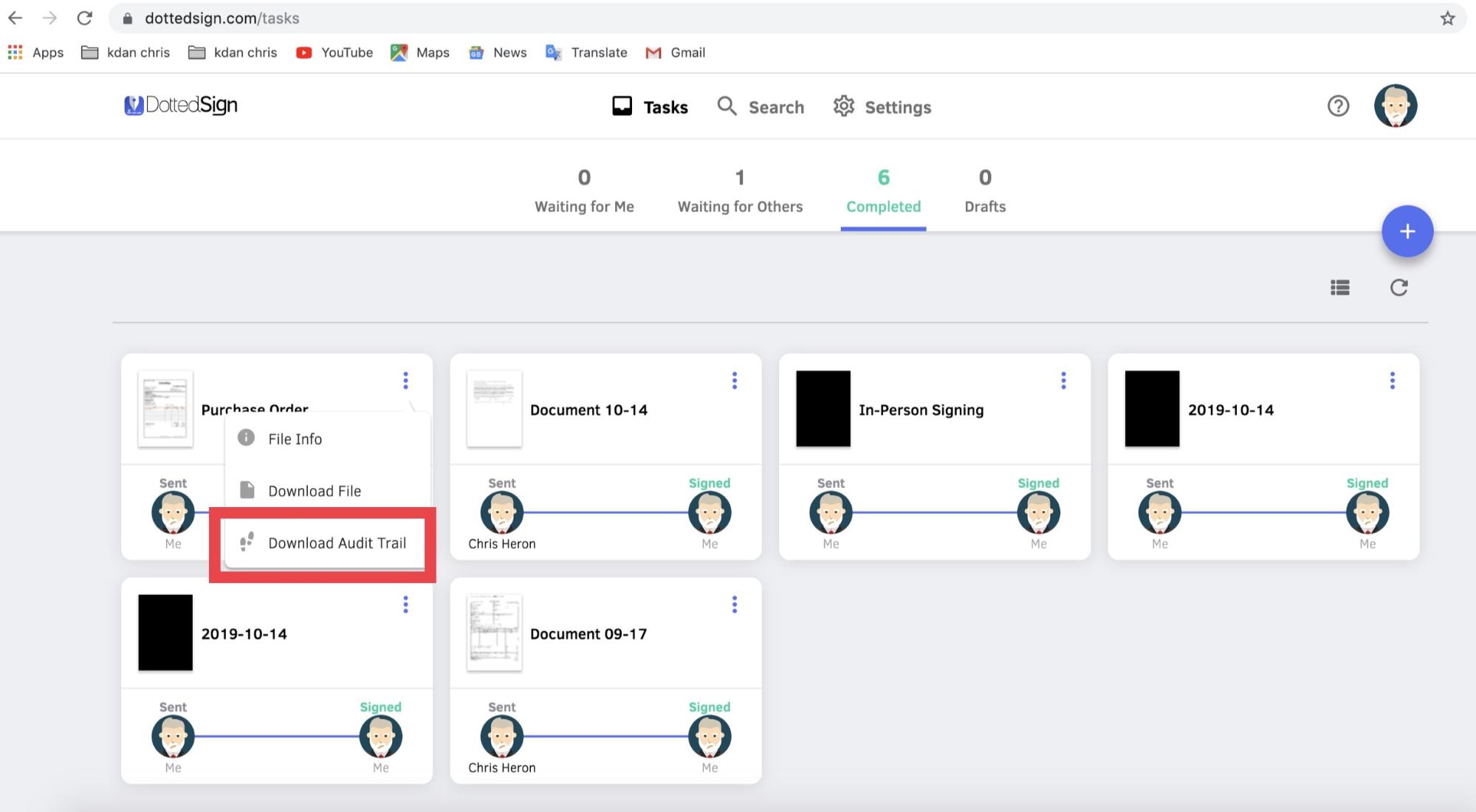 3. You will then have access to the official digital audit trail for your document.