Pre-save your information, stamps, and signatures in your DottedSign account so that when it is time to sign, all you need to do is drag and drop or click to add your information to the document.
In order to set up this feature, you can use the following steps.
Part 1: Pre-Save Your Personal Information
1. To change your Pre-Saved information, you will first need to go to "Settings."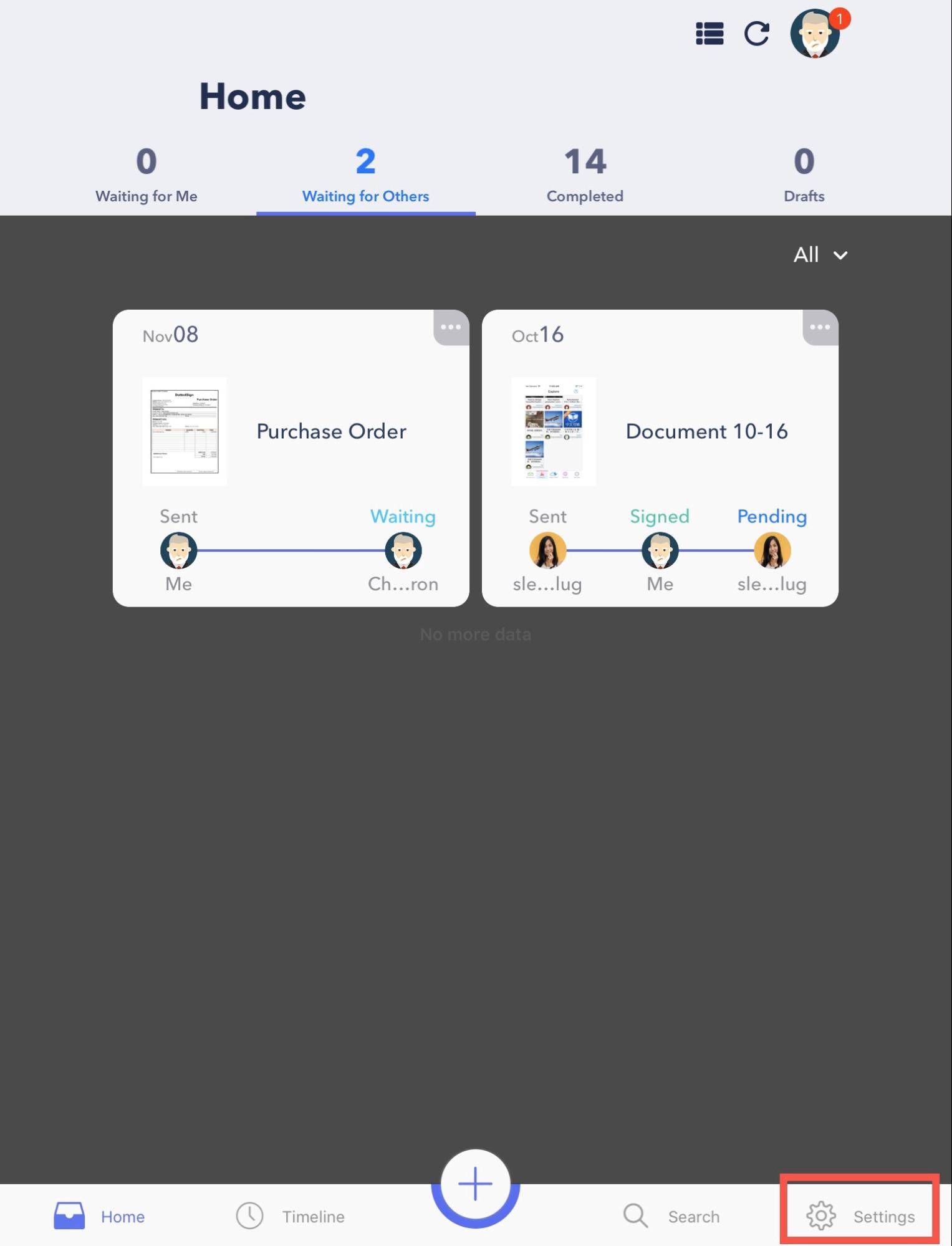 2. Click on "My Profile" to see your personal information.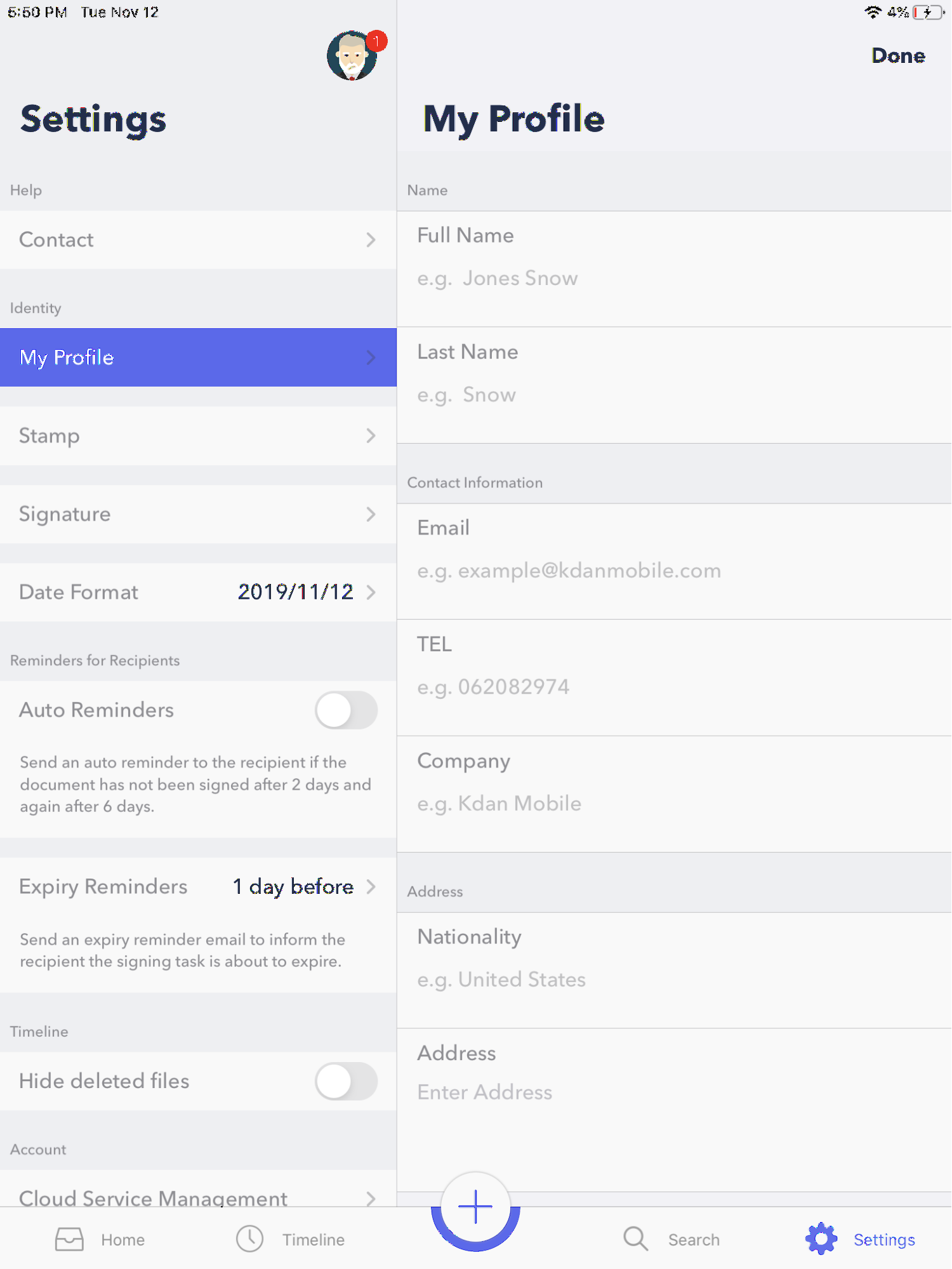 3. You can fill out your name and personal information so it will be saved in your account.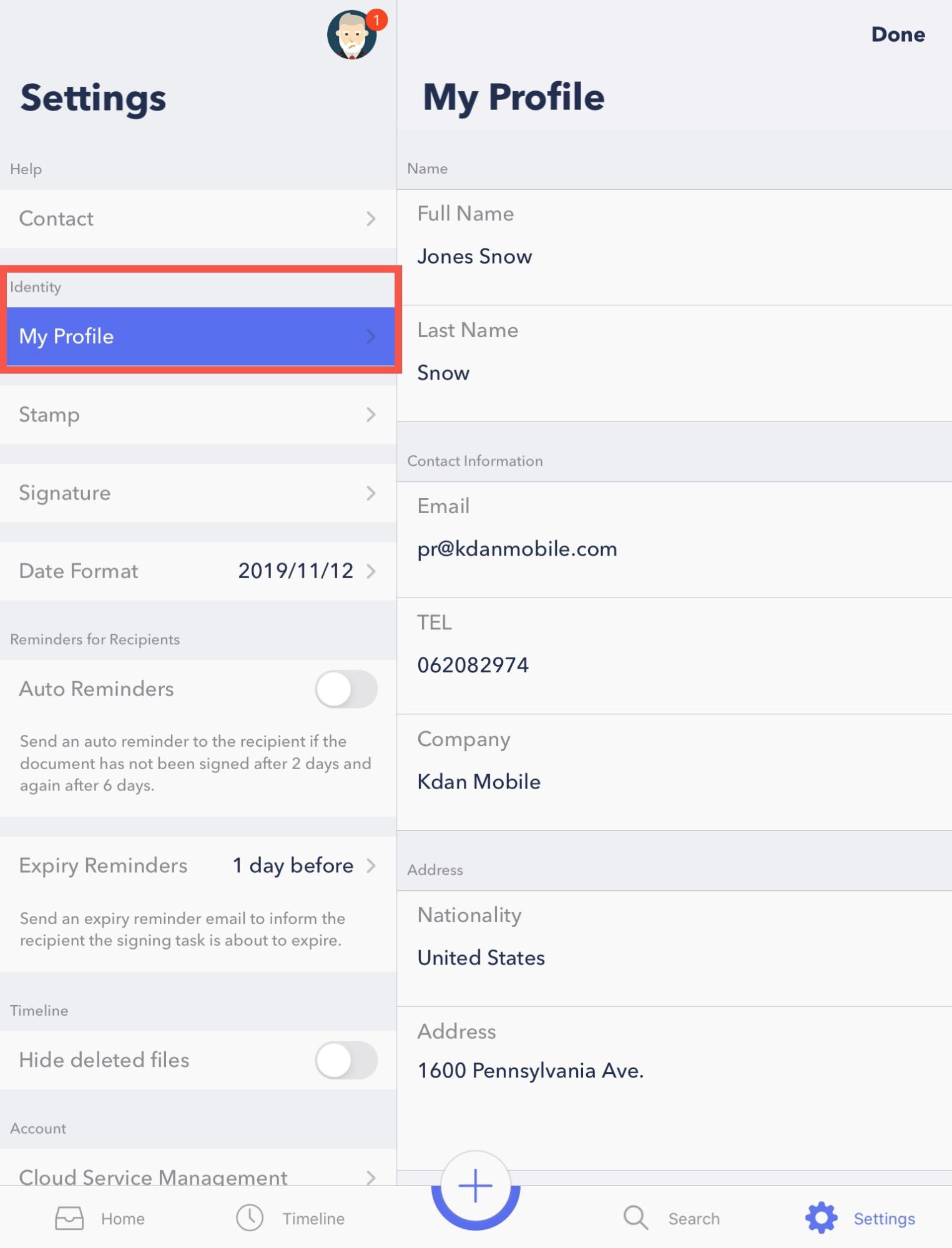 4. Create a "Stamp" from your camera or photo album, you can save multiple stamps.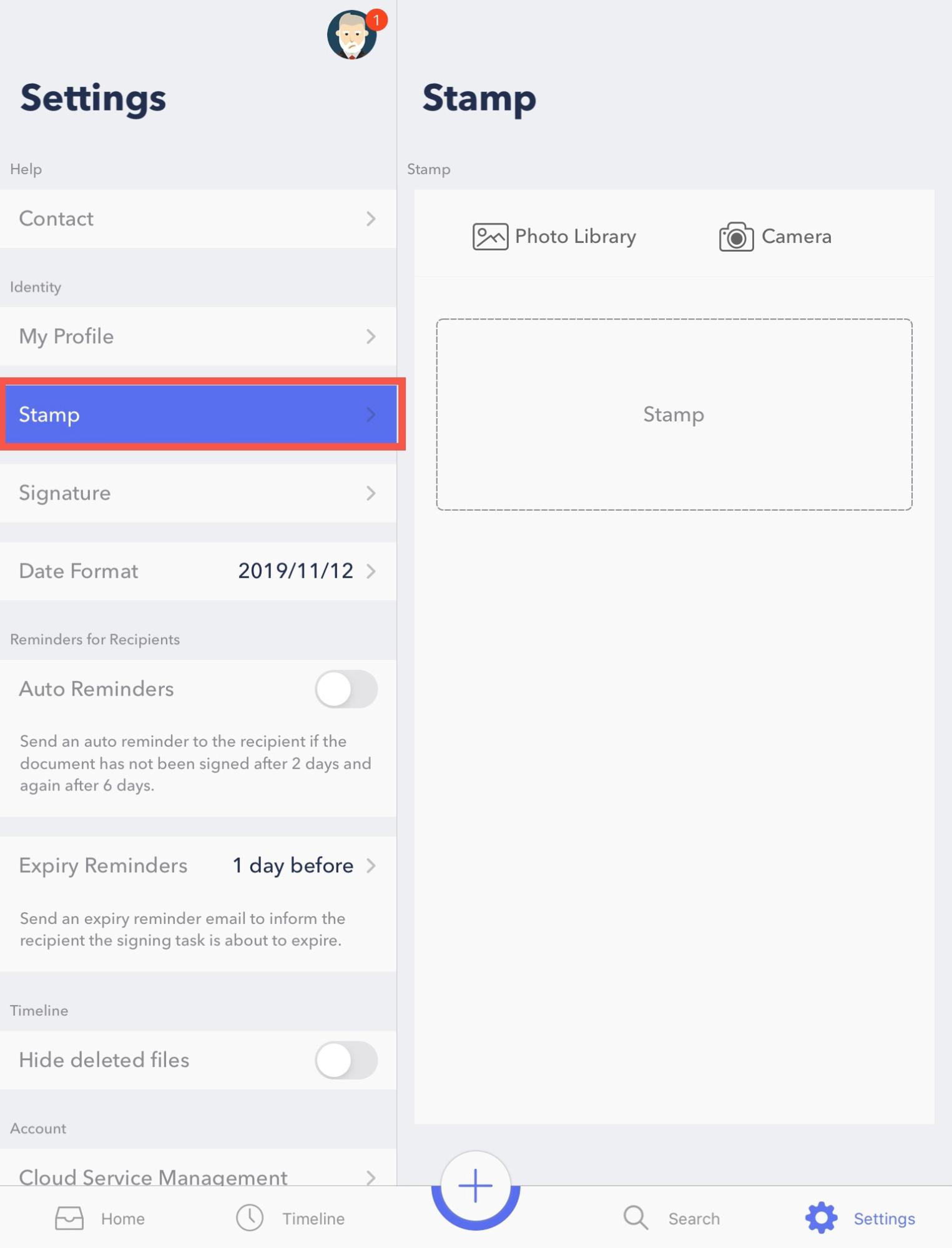 5. Create your signature and initials in the "Signature" tab.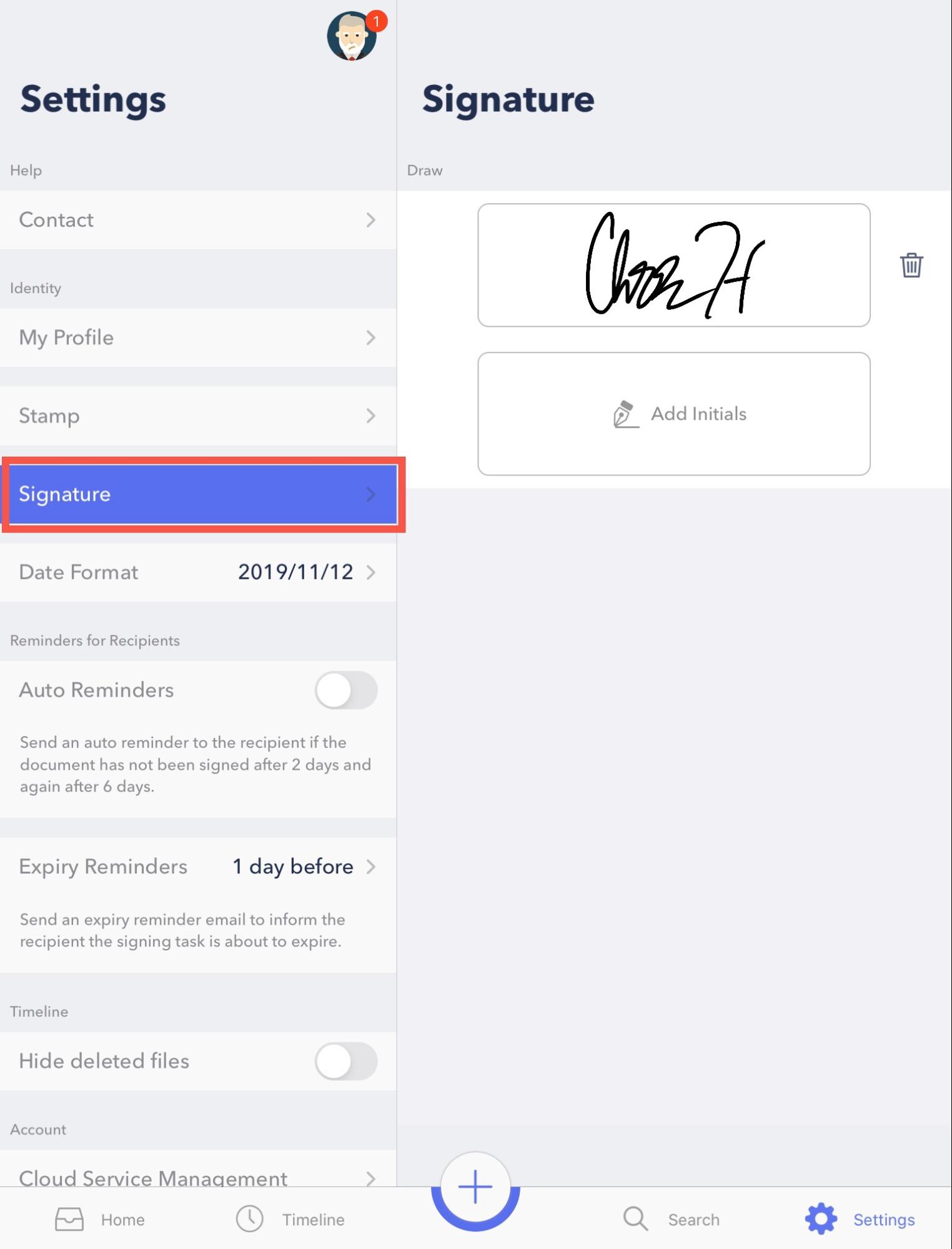 6. Now that your information is filled out, you are ready to begin signing!
Part 2: Importing the Document to Sign by Yourself Quickly with Your Pre-Saved Personal Information
1. Click "Sign Yourself" to sign a document by yourself.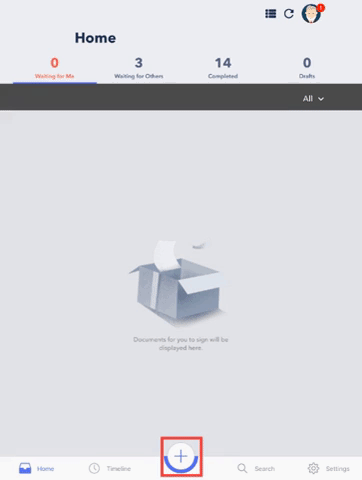 2. Click the 2nd button on the side toolbar to view your signatures and stamps.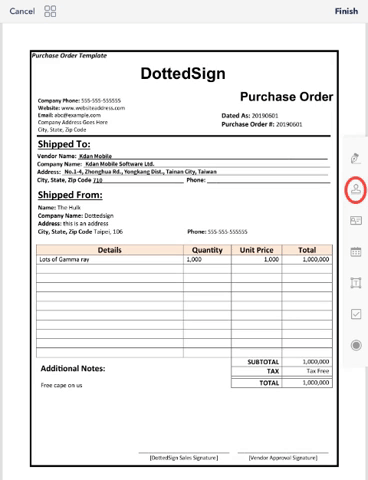 3. Click the 3rd button on the side toolbar to view your profile.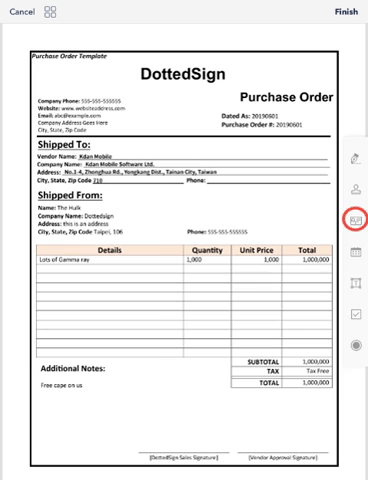 4. When you want to sign, you can just drag and drop your signature/stamp to your designated field (or click "add to doc").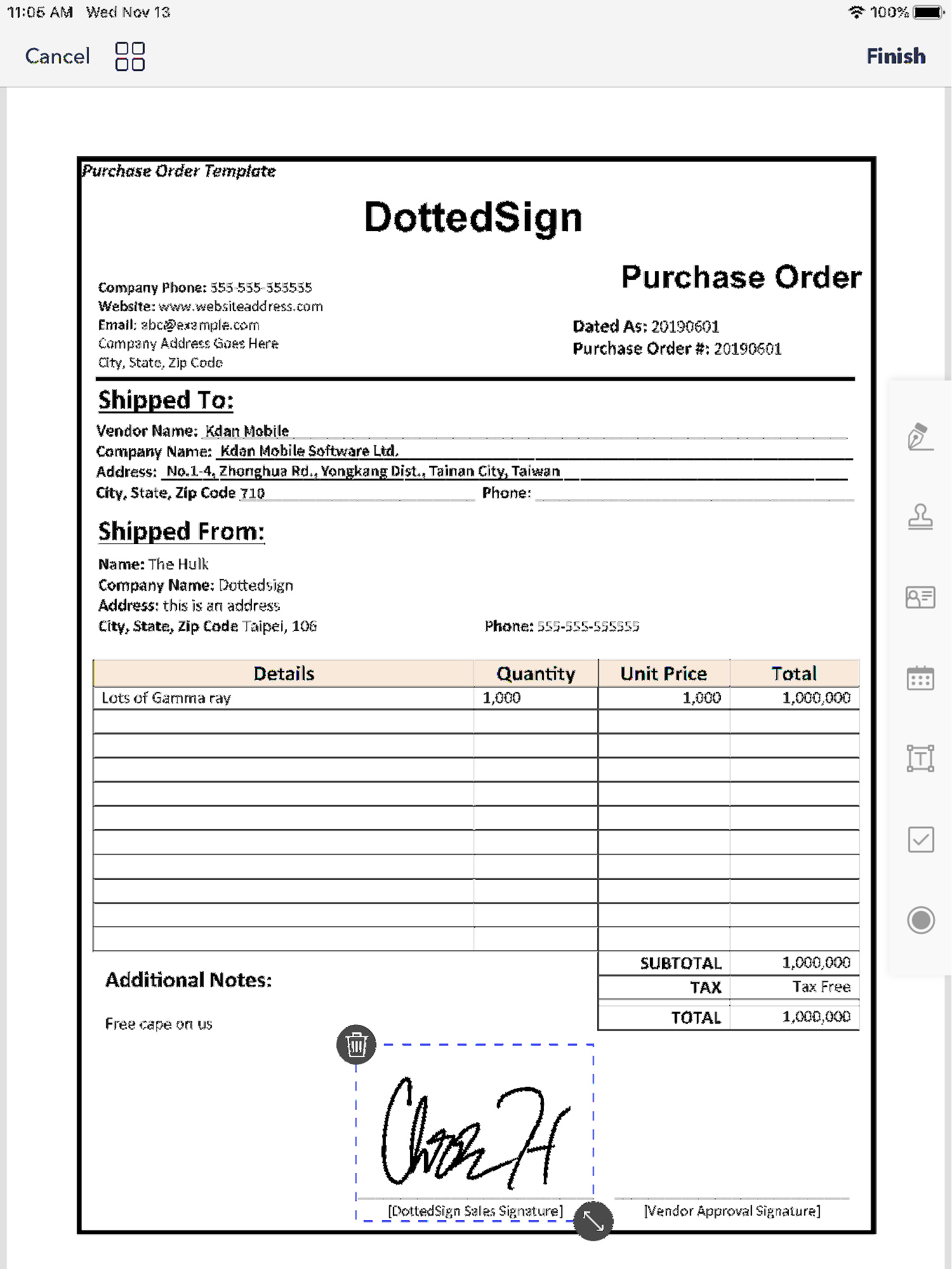 5. Click "Finish" to complete signing. You can check out the signed document in "Completed" in Home.