Guest Signing Mode is the fastest face-to-face signing on your device, available on iOS and Android. Signers are only required to be with the host, a DottedSign account holder, to sign the document. Signers will not receive any notifications from DottedSign after the document is finished. The Guest Signing Mode is used for less formal documents, such as signing a receipt when receiving a delivery, or a check-in form at a hotel.
1. Create a new document by clicking "Get Signatures."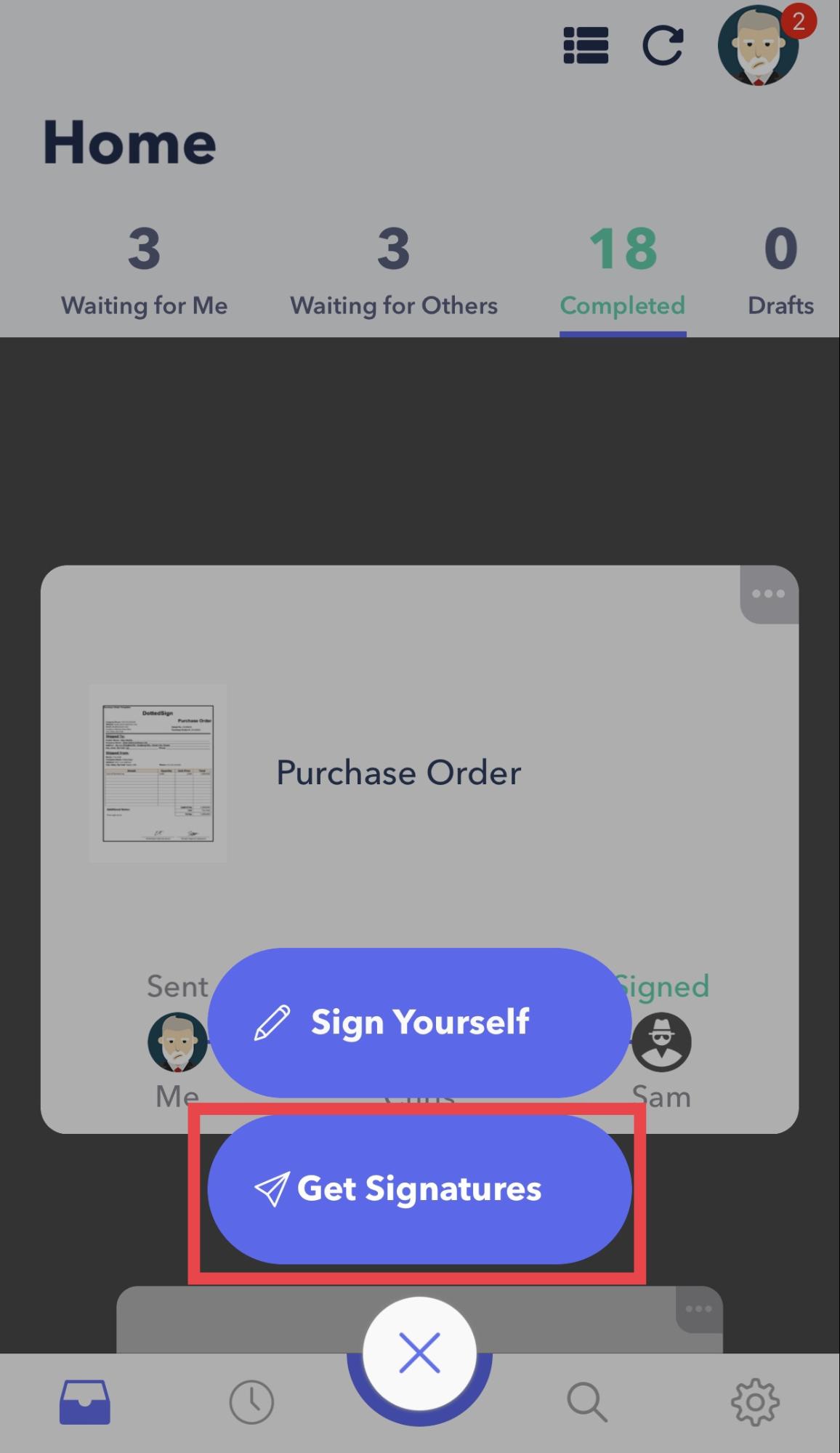 2. Import your document from "Camera," "Photo," or "Browse."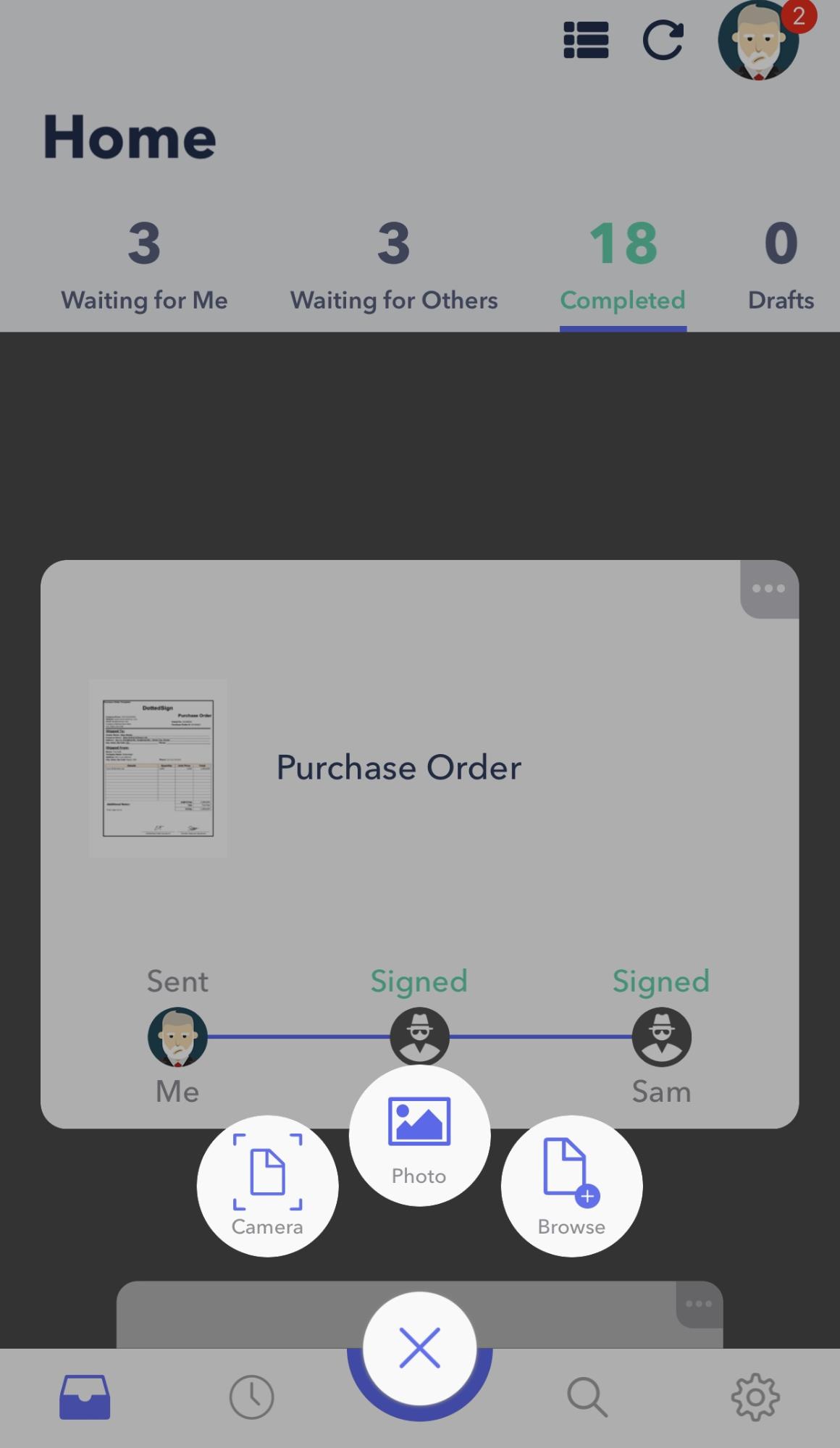 3. Click on the top drop-down menu. Change "Remote Signing" to "Guest Signing."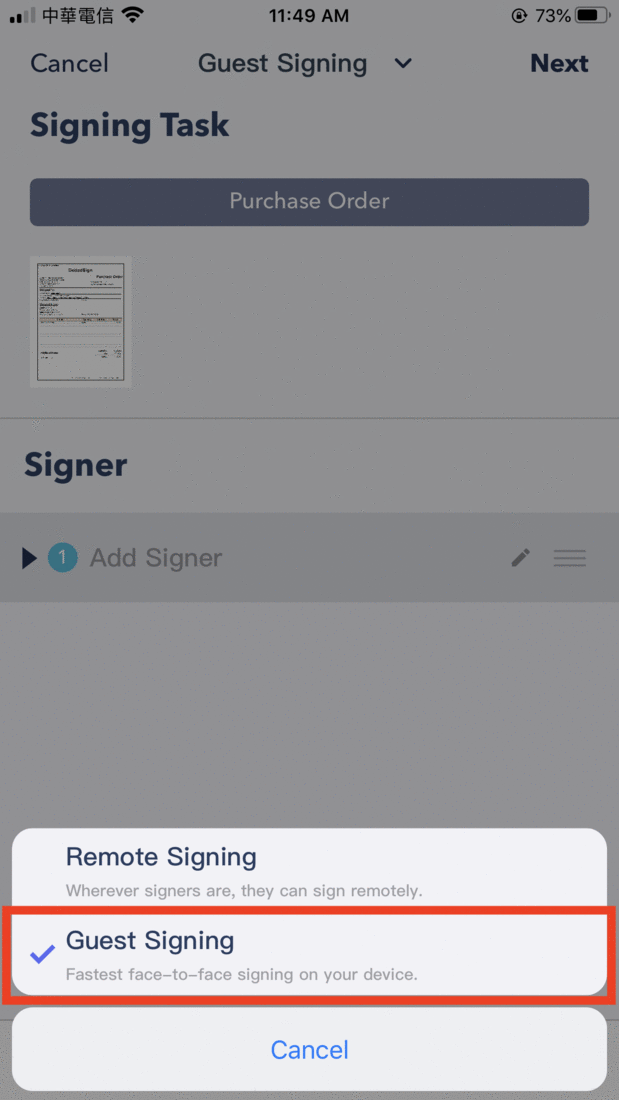 4. You can now add signers' names to the document.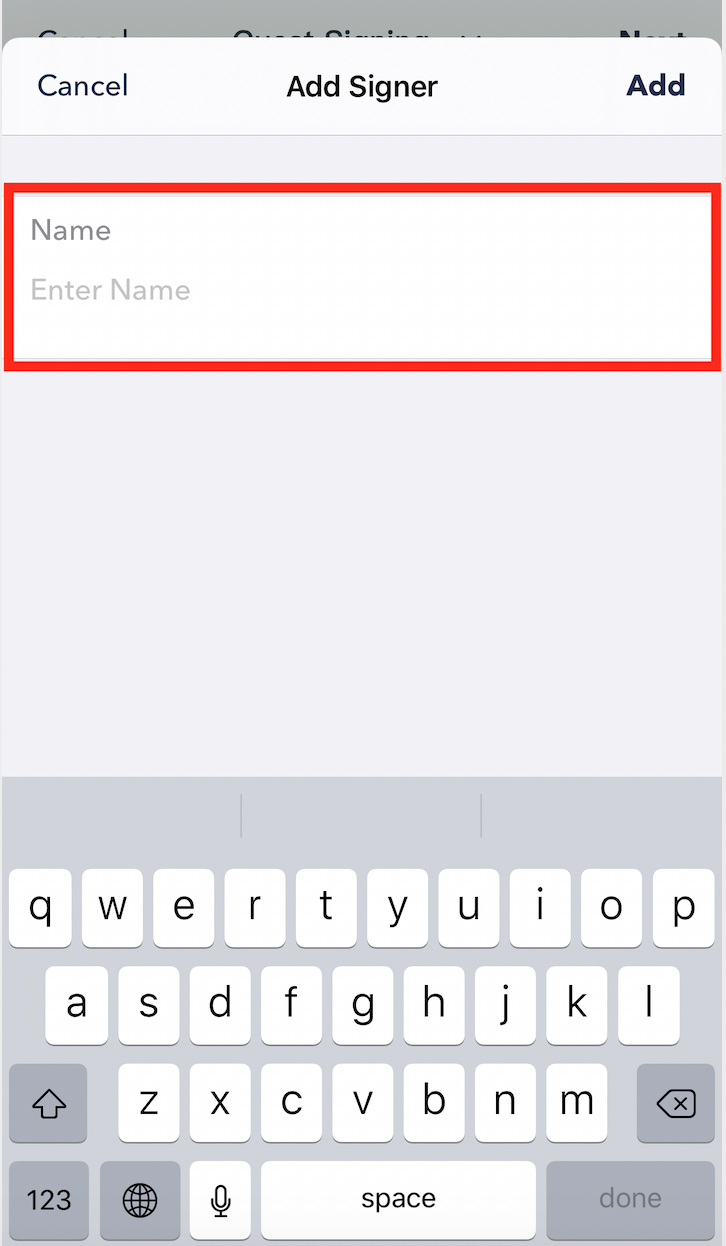 5. Click "Next."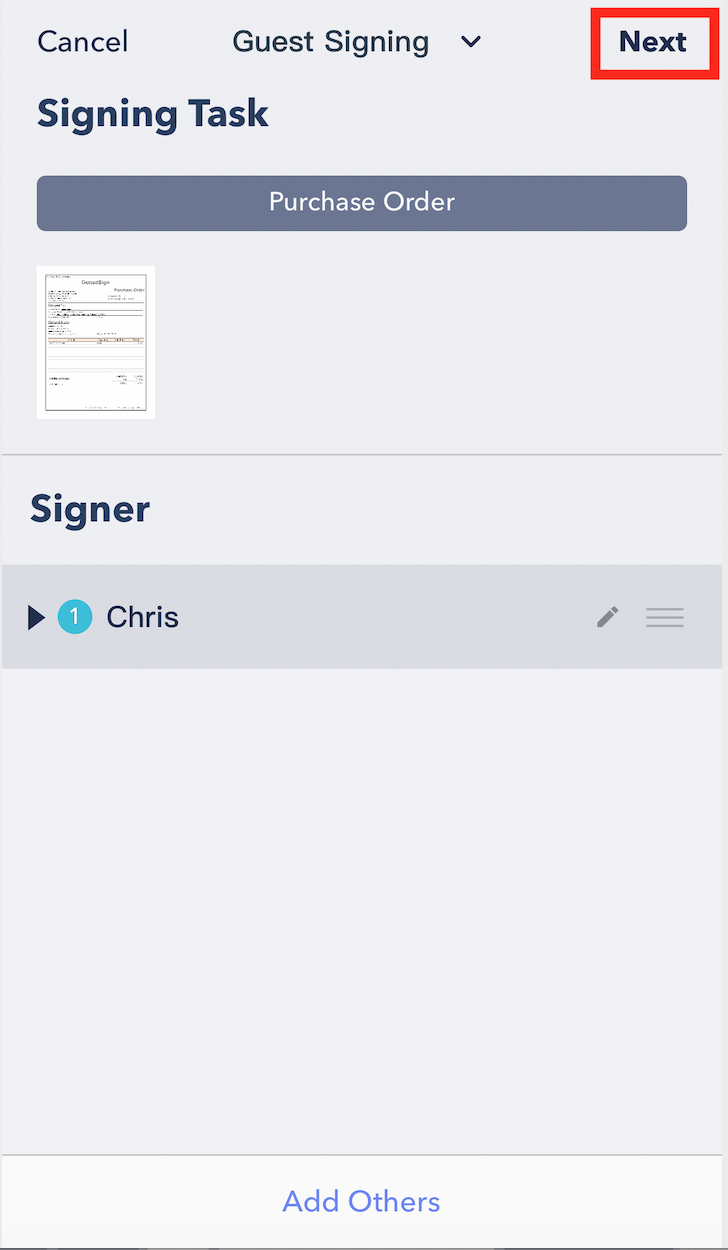 6. The signer can now add his/her signatures by clicking the button in the bottom left corner of the screen. You can also add dates, texts, checkboxes and radio buttons from the toolbar.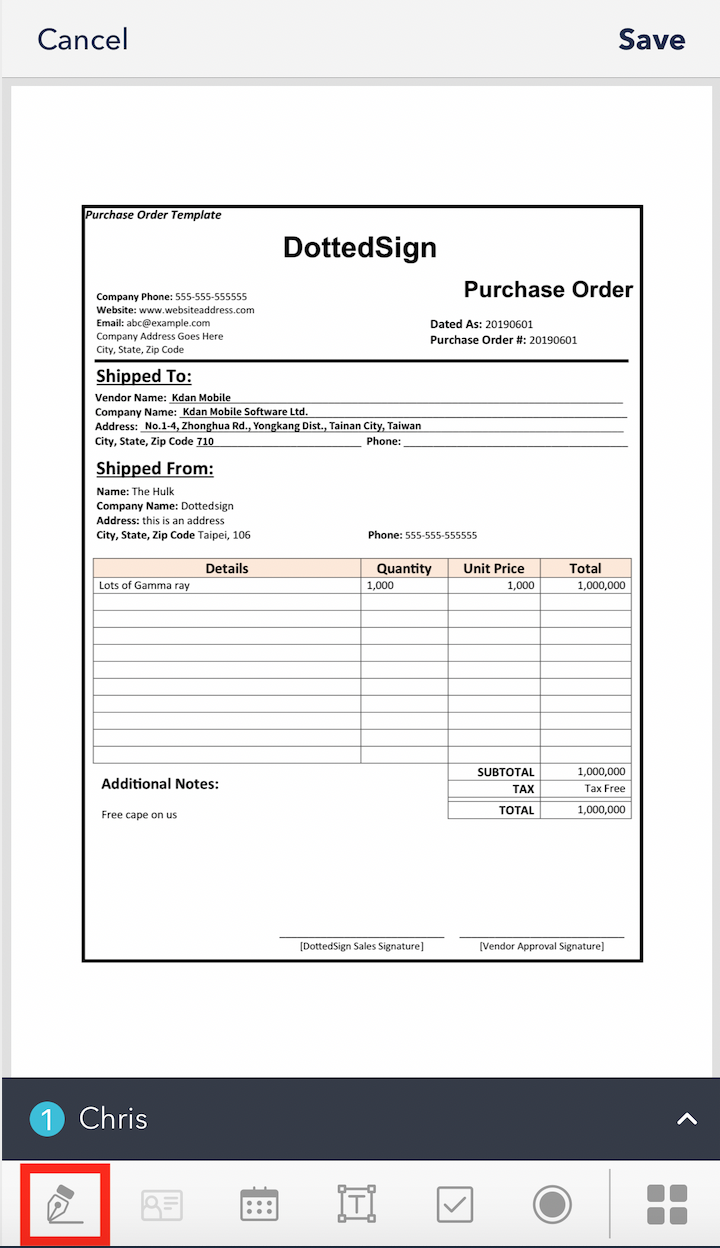 7. You can now draw your signature on the panel.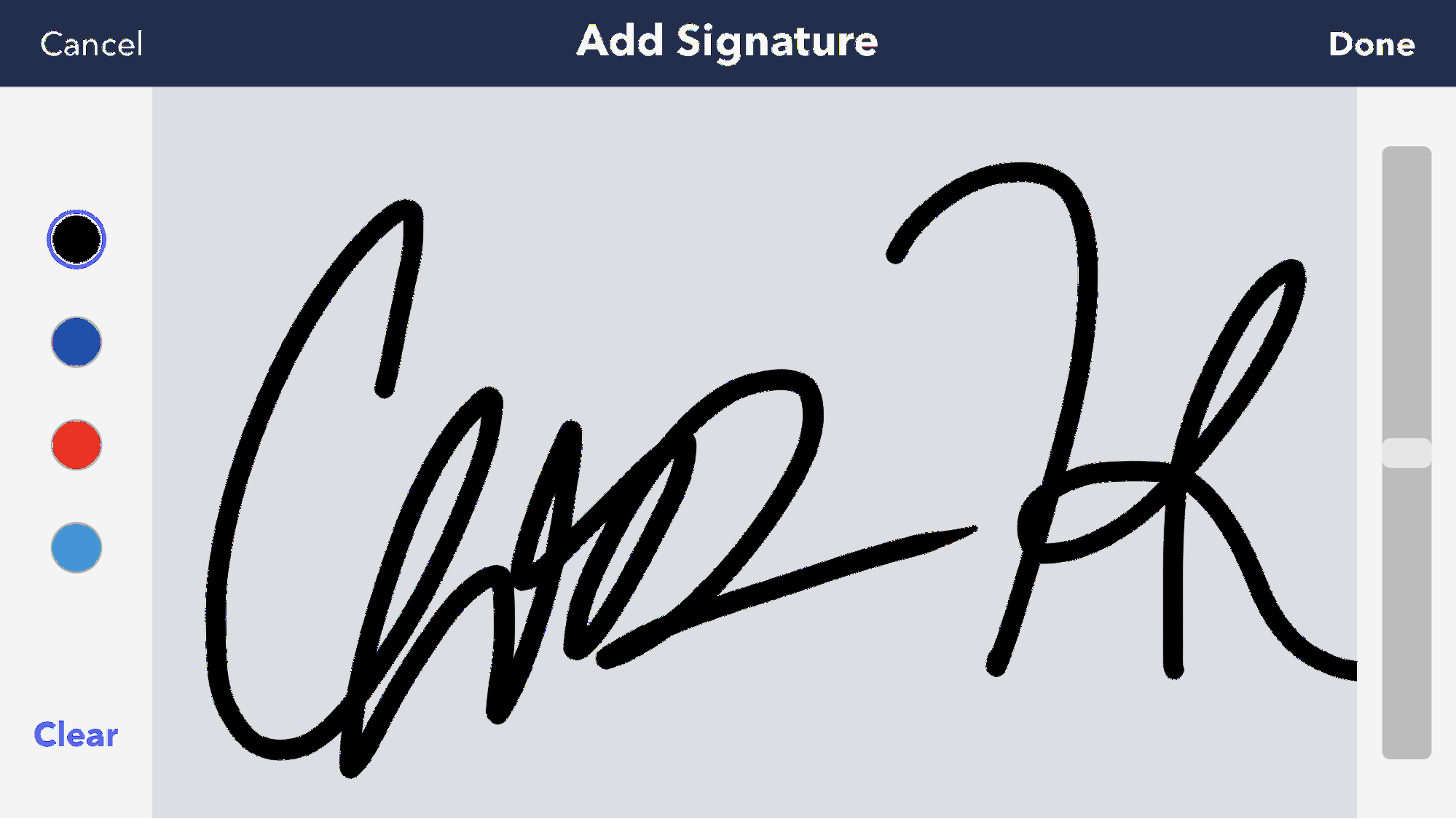 8. If you would like to let more signers sign on the same document, please add their names and switch to their names to start signing.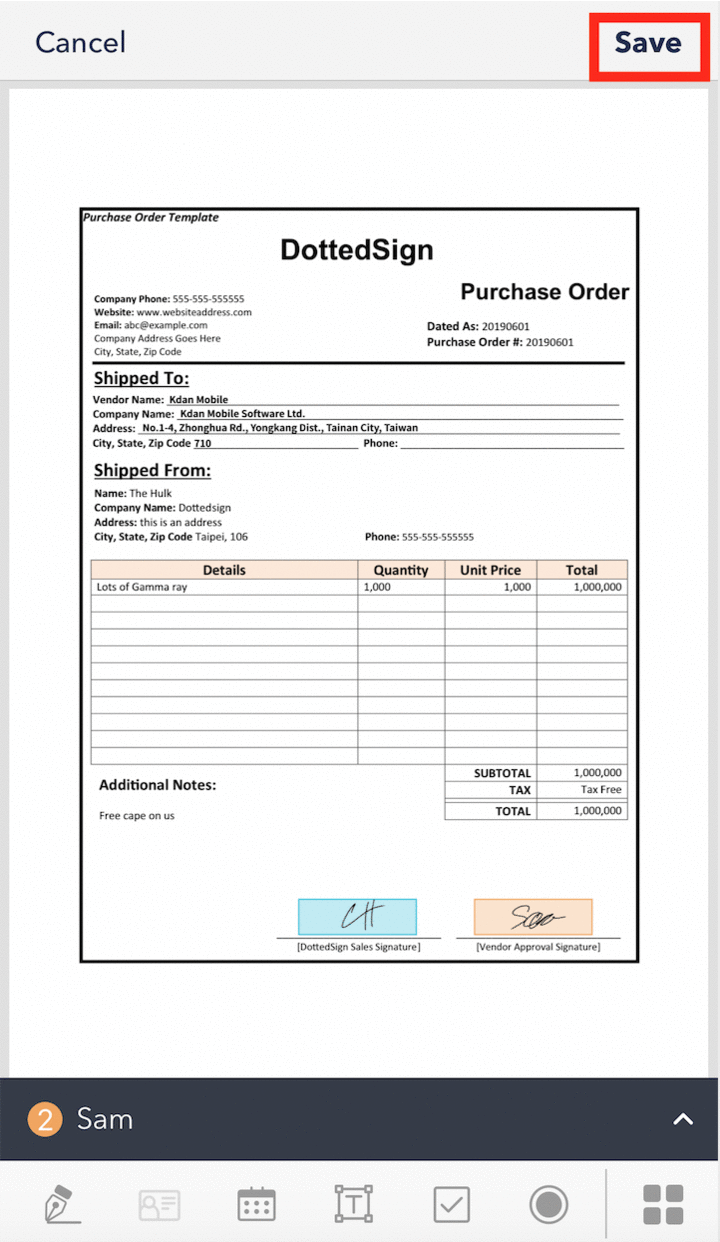 9. Once finished, you will see the document's status changed to "Completed" in Home. A notification email of completion with the file attached will be automatically sent to the host's email. By logging into the DottedSign web, you can download the audit trail.