In the busy world of document signing, it is important to get the signature whenever you can. If you have already sent off the document to be signed, but then meet that individual in person, you can easily switch your document from Remote Signing to In-Person Signing.
The simple steps are as follows.
1. You can make this change to any of your documents that are in "Drafts" or "Waiting For Others."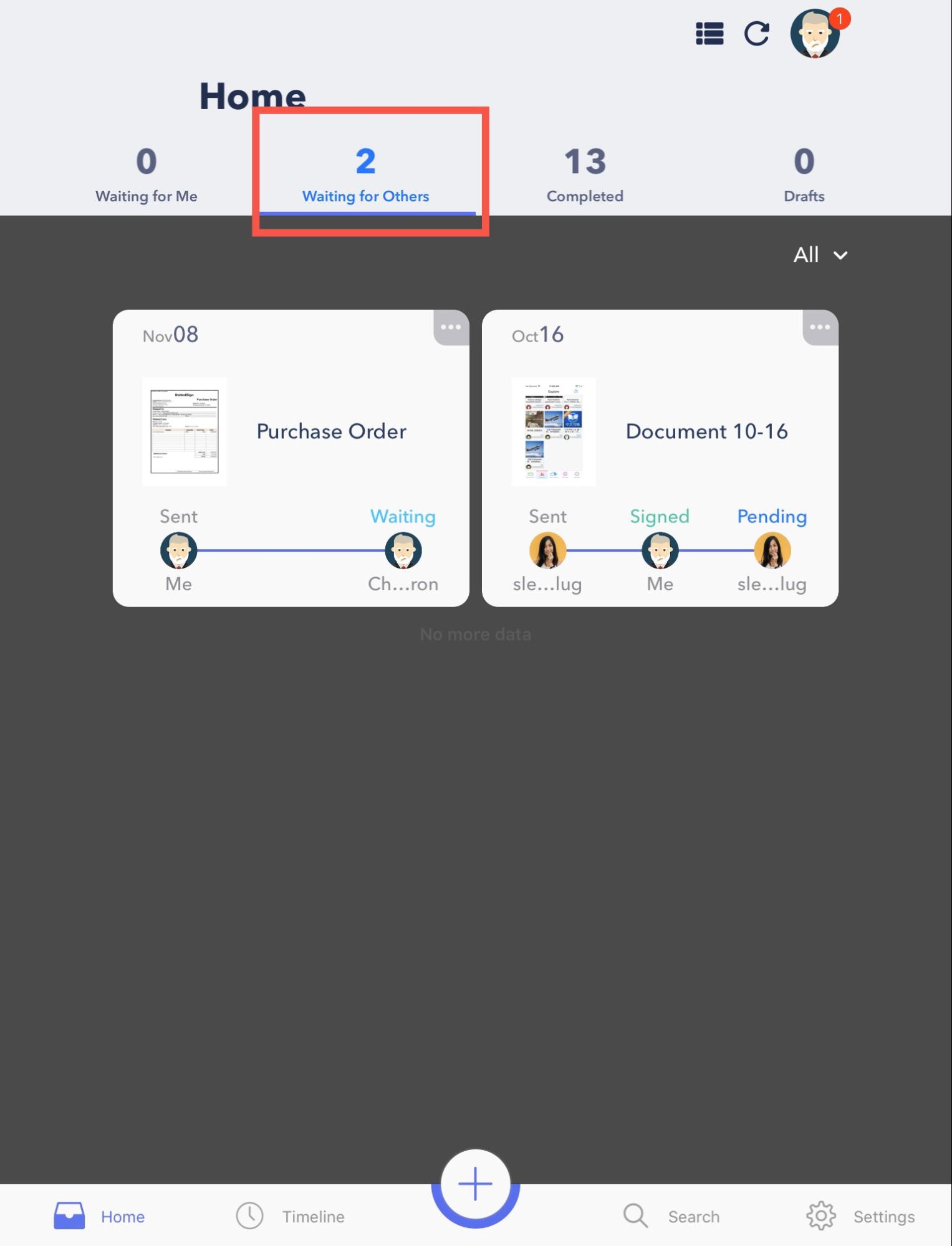 2. Click on the "More" icon (3 dots).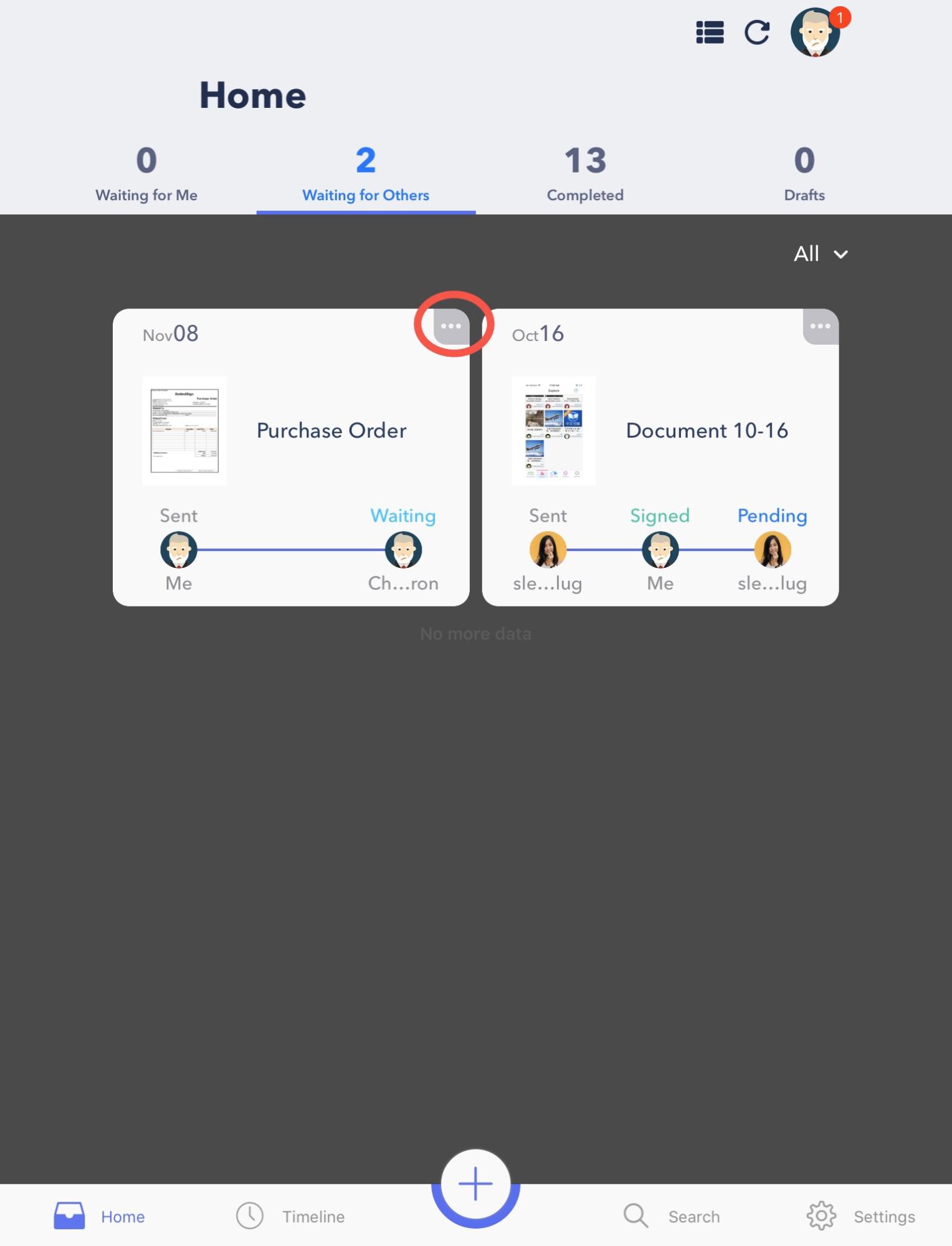 3. Click "In-Person Signing."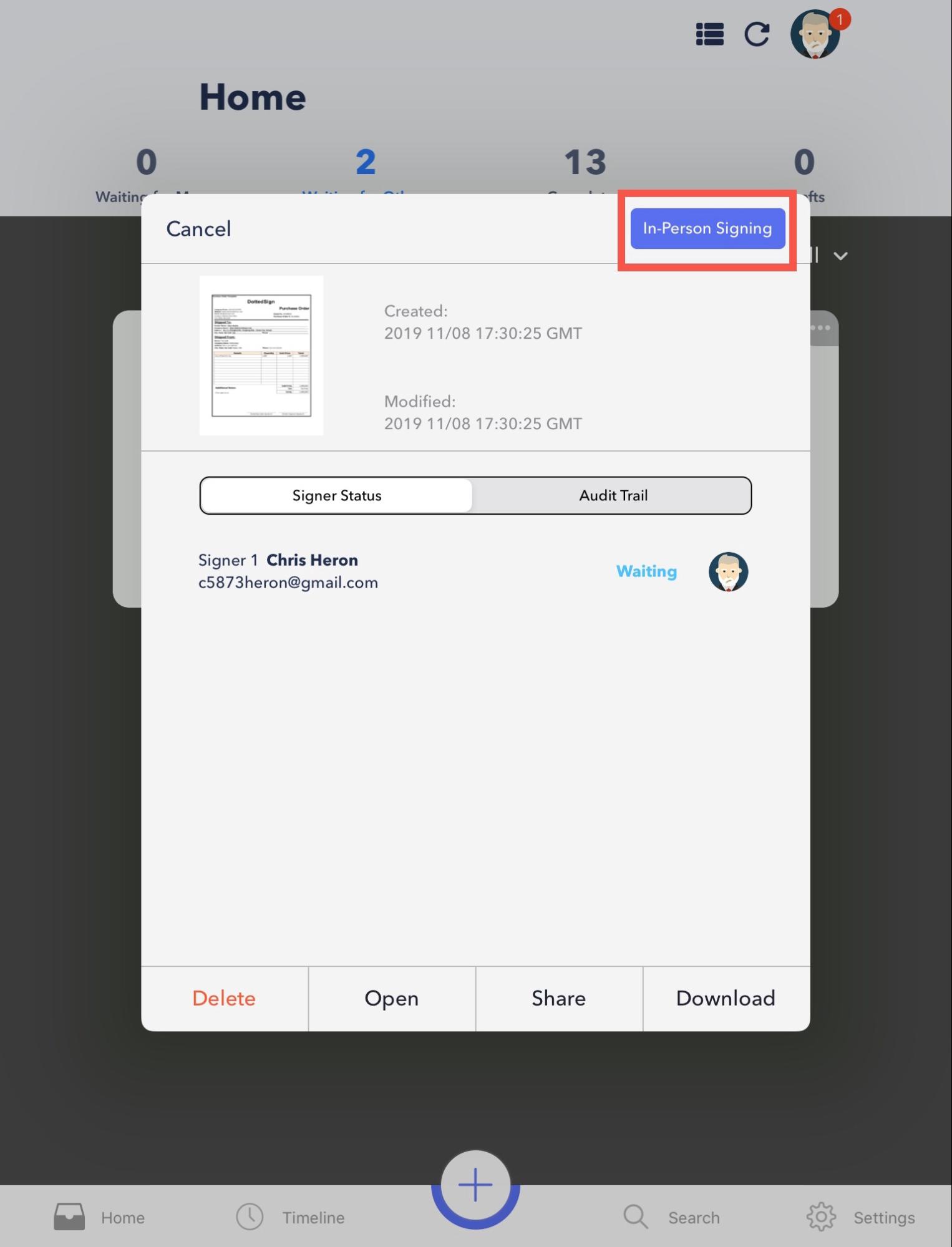 4. Click "Host Signing."
5. You can now follow the normal In-Person Signing process to continue to get signatures from signers face-to-face (start from #7).