One Time Password, or OTP, verification is a system we have to provide users with a higher standard of security assurance than regular email verification. If you turn on receiving OTP via email or SMS in your DottedSign settings, you will be required to enter a secure password each time others send you signing requests. This process ensures that your identity is double verified.
Signers can enter a OTP via email or SMS to sign the document on mobile devices or desktop.
(Note: SMS is a function only available for subscribers of DottedSign Pro.)
The following steps will show you how to receive a OTP with SMS and use it to access a document.
1. Go to settings.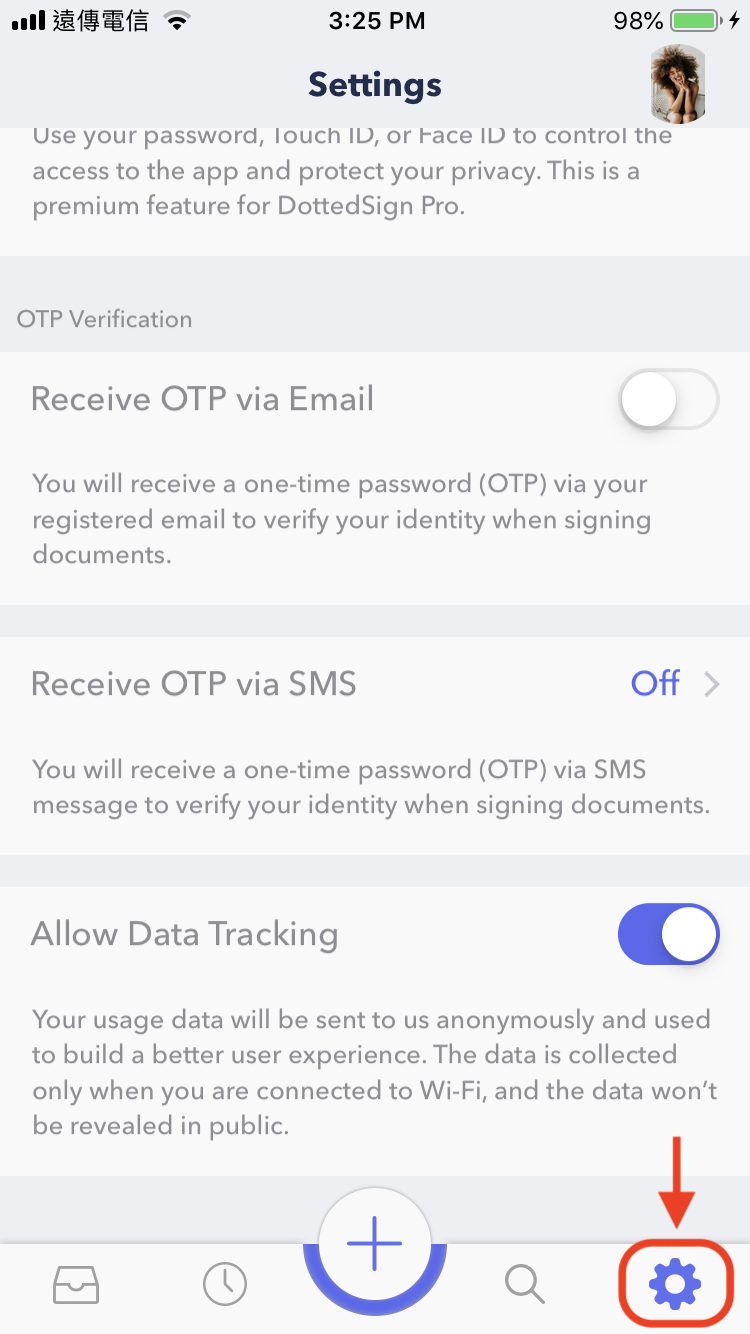 2. You may choose to turn on "Receive OTP via SMS," "Receive OTP via Email," or both.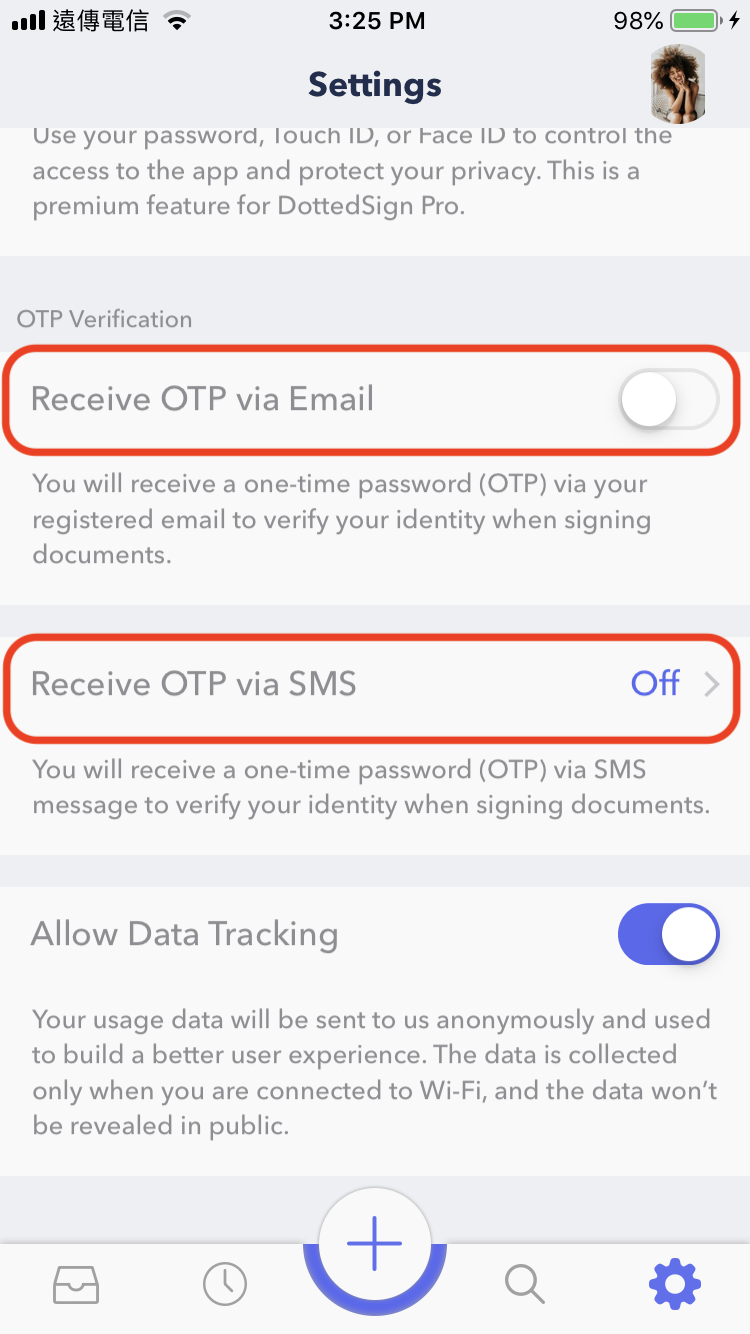 3. Select your country and enter your mobile number after turning on "Receive OTP via SMS."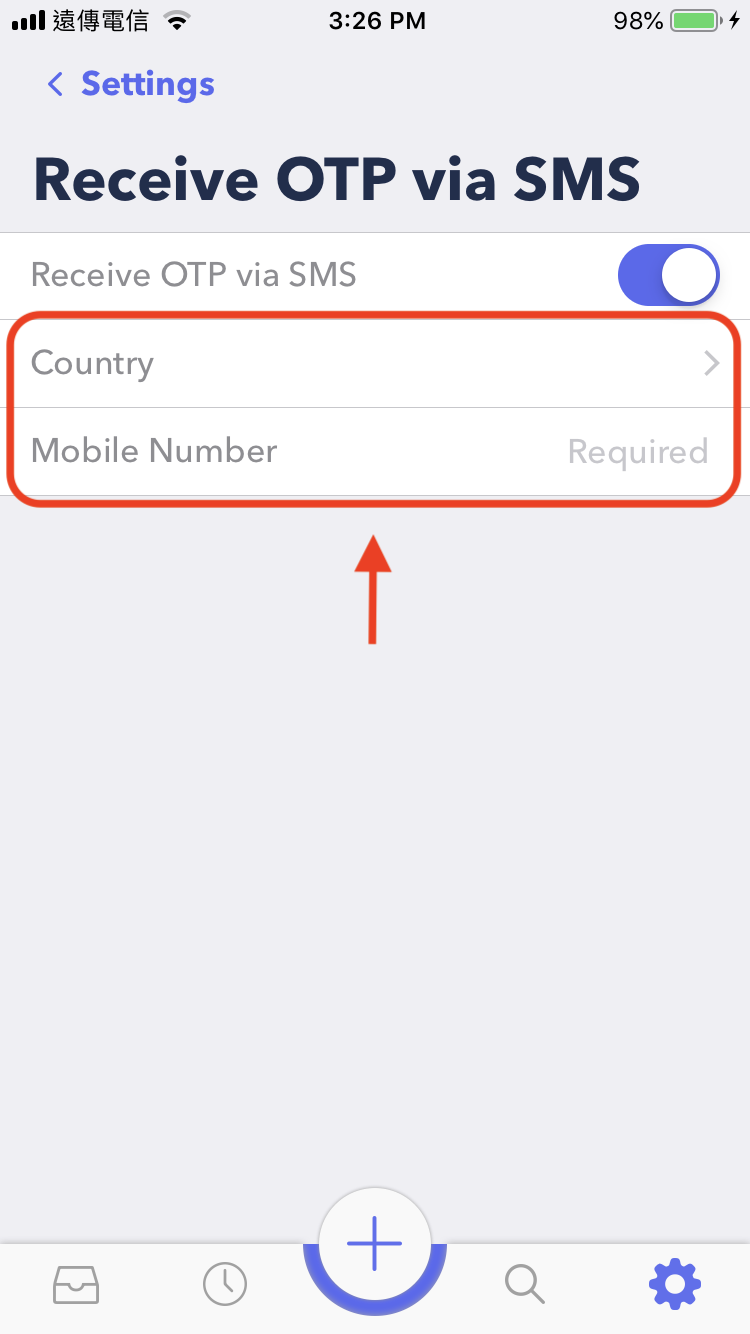 4. Go back to settings and check that the function is "On."