After a document has been sent, the owner has the power to change the signer(s) before the document is completed. This feature is available on iOS, Android, and the web version.
1. First, find the document that you want to make the change in "Waiting for Others."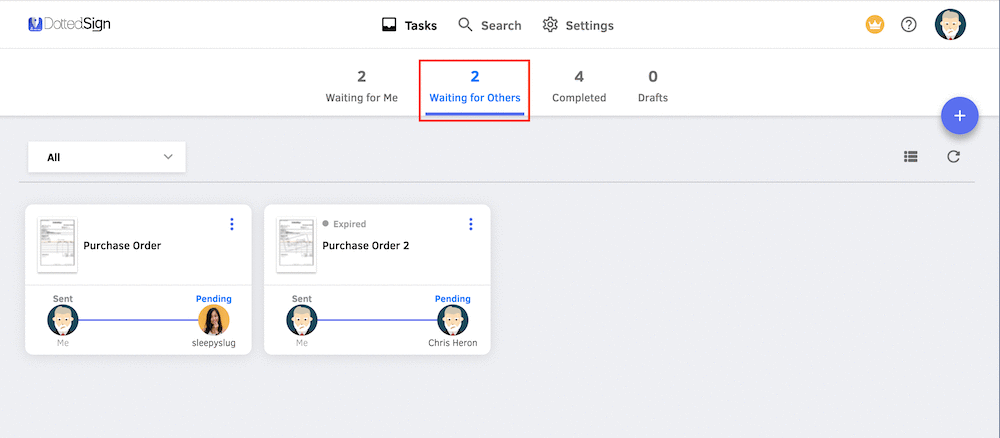 2. Next, click "More."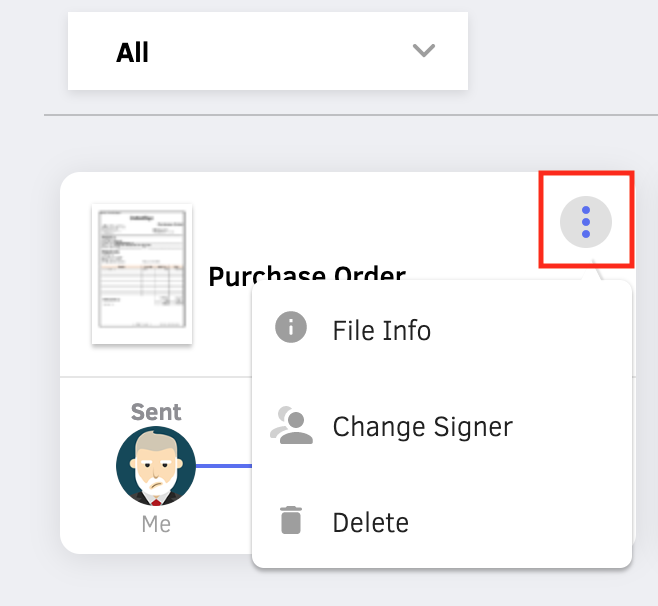 3. Then, click "Change Signer."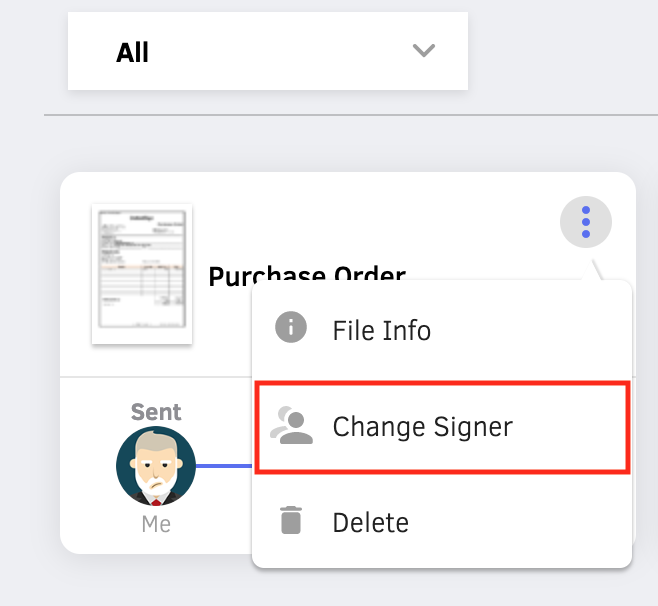 4. Select the signer you would like to replace, add the email of the new signer, and press "Confirm."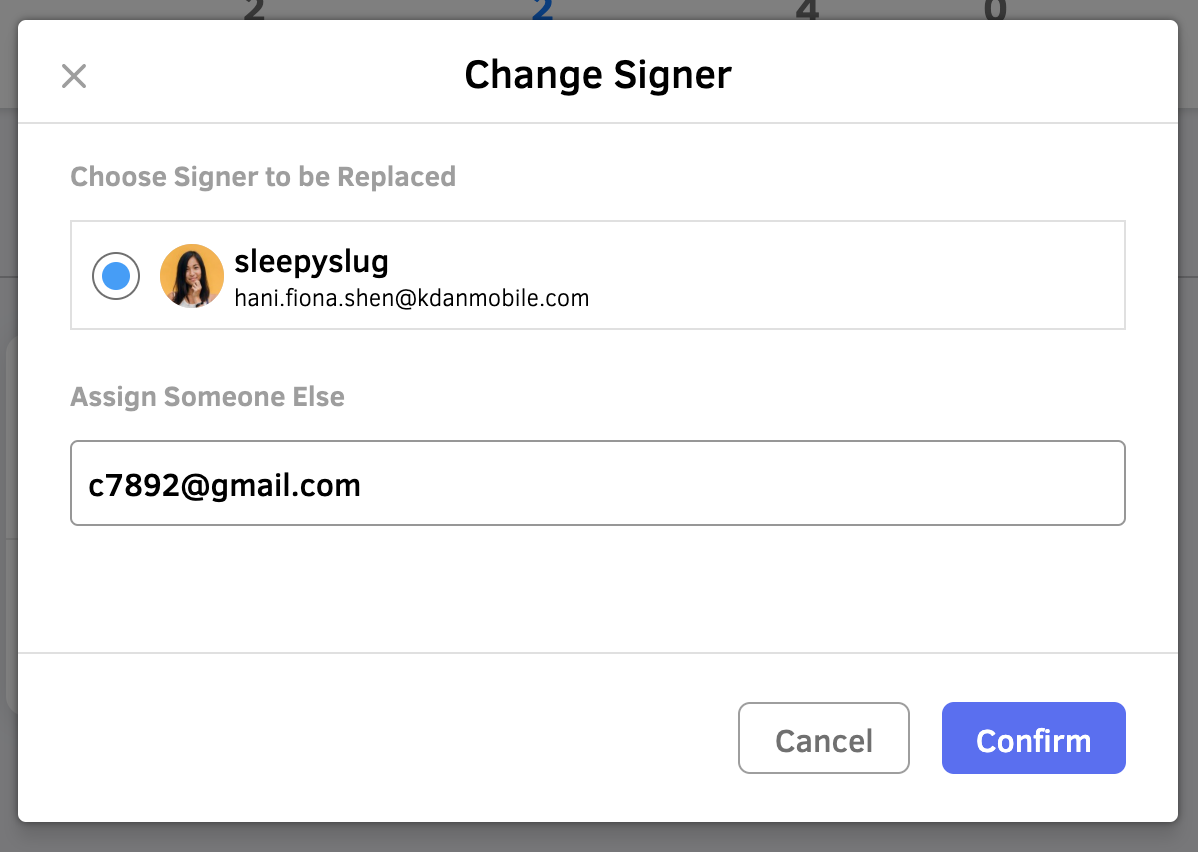 5. The new signer will receive an invitation email to sign the document, and the old signer will no longer have access to view or edit the document (you will also be notified about this change via an automatic notification email).