Simplify the signing process whenever you are meeting with a client or business partner by using In-Person Signing. There's no need to wait for the back-and-forth of normal document delivery. To use In-Person Signing, all you need is a DottedSign account holder which will then allow any other individual to fill out and sign documents.
To locate this feature on your iPad you can follow the following steps.
1. Create a new document and click on "Get Signatures."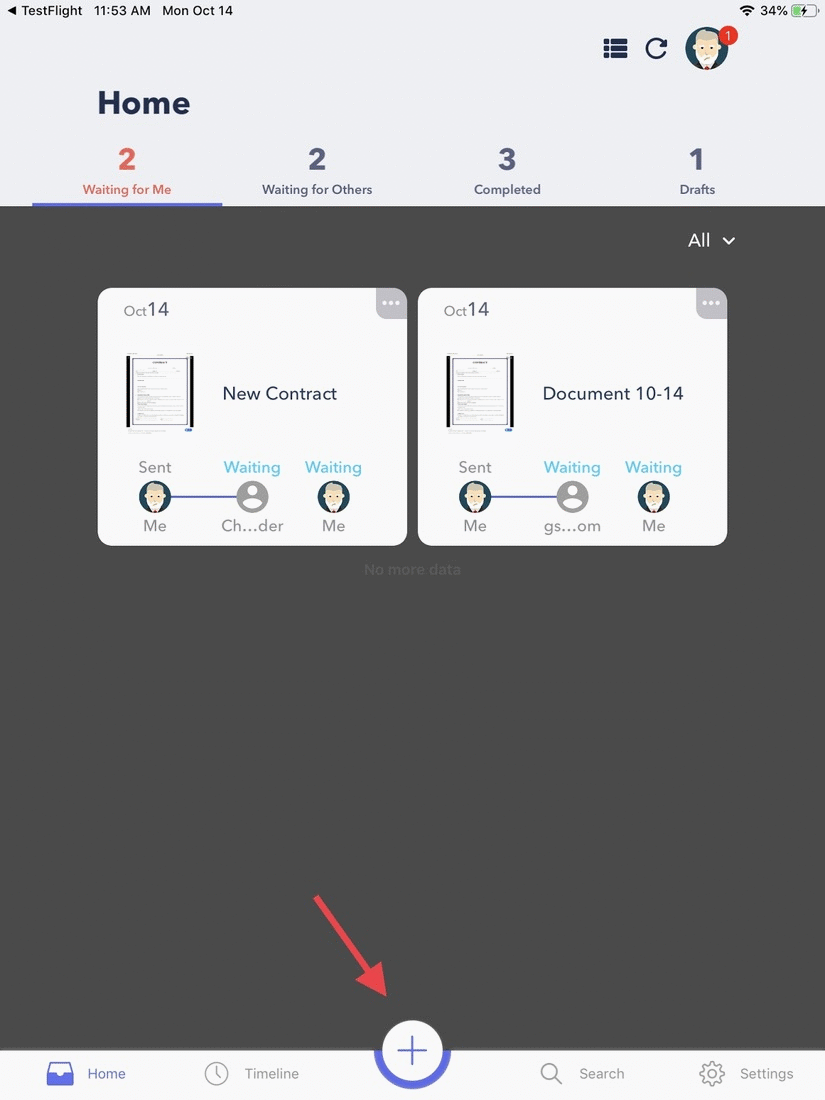 2. Choose your document from "Camera," "Photo" or "Browse."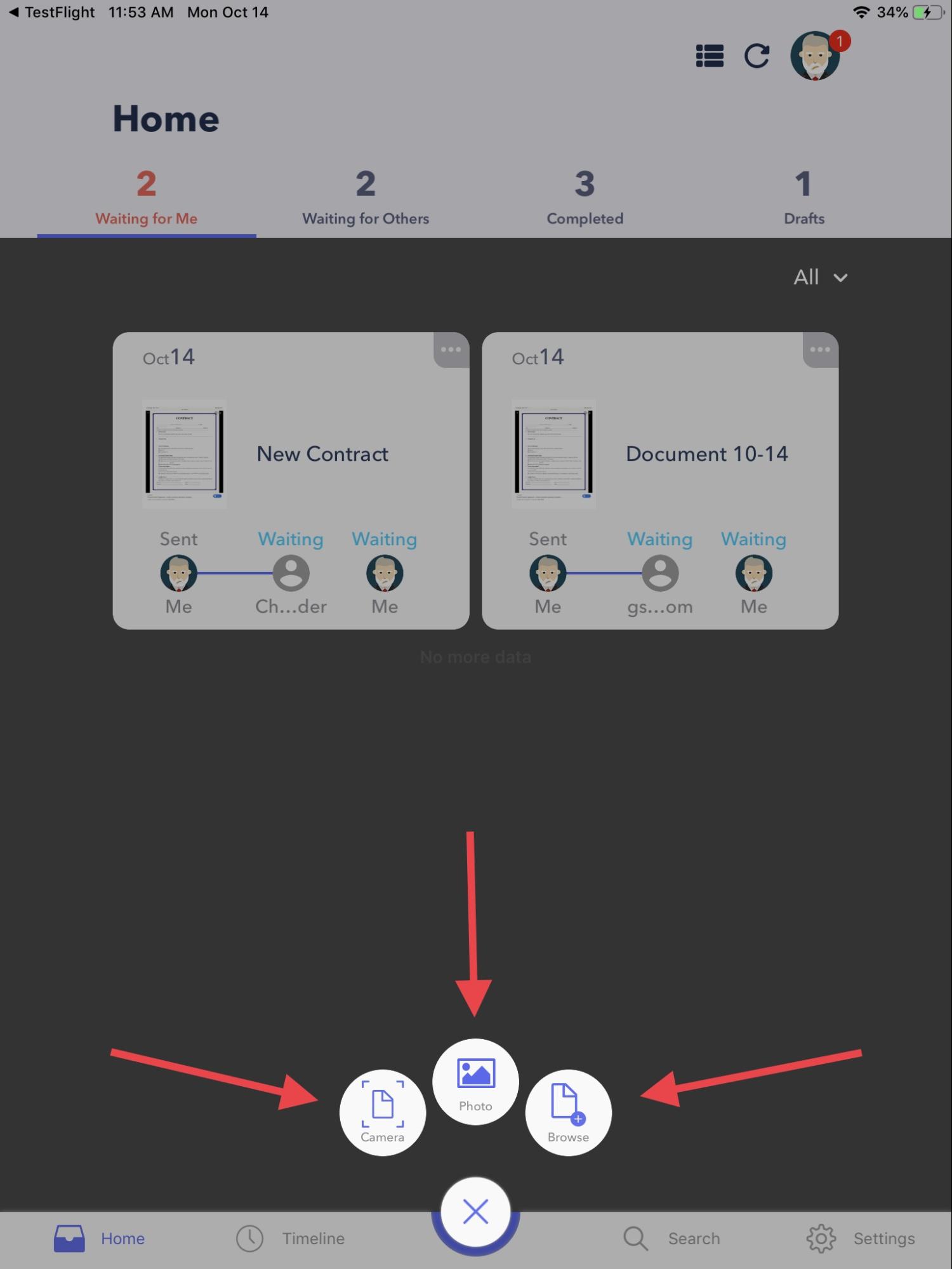 3. Click the "Remote Signing" arrow, and change to "In-Person Signing."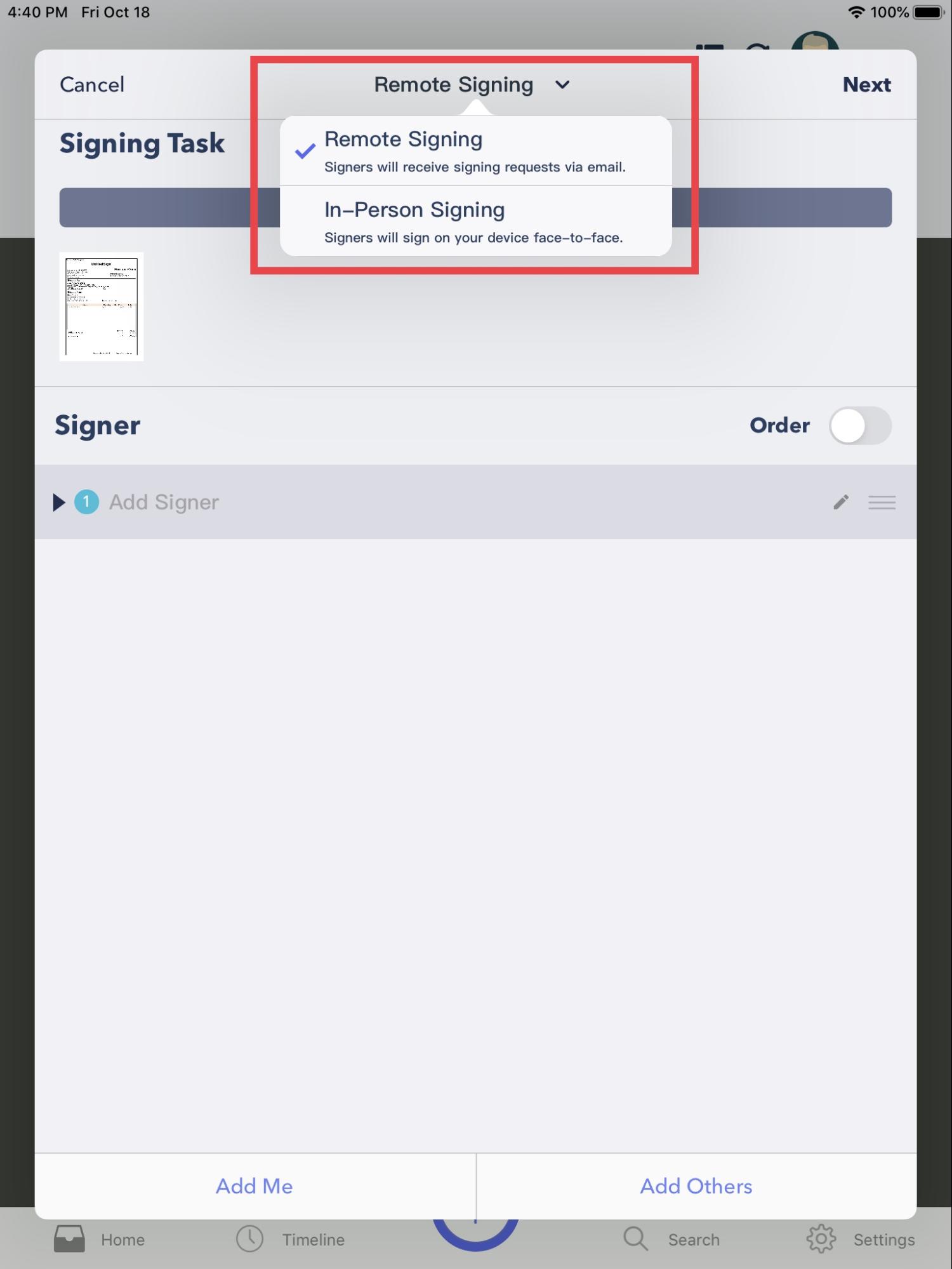 4. Add Signer's name and email address and click "Next."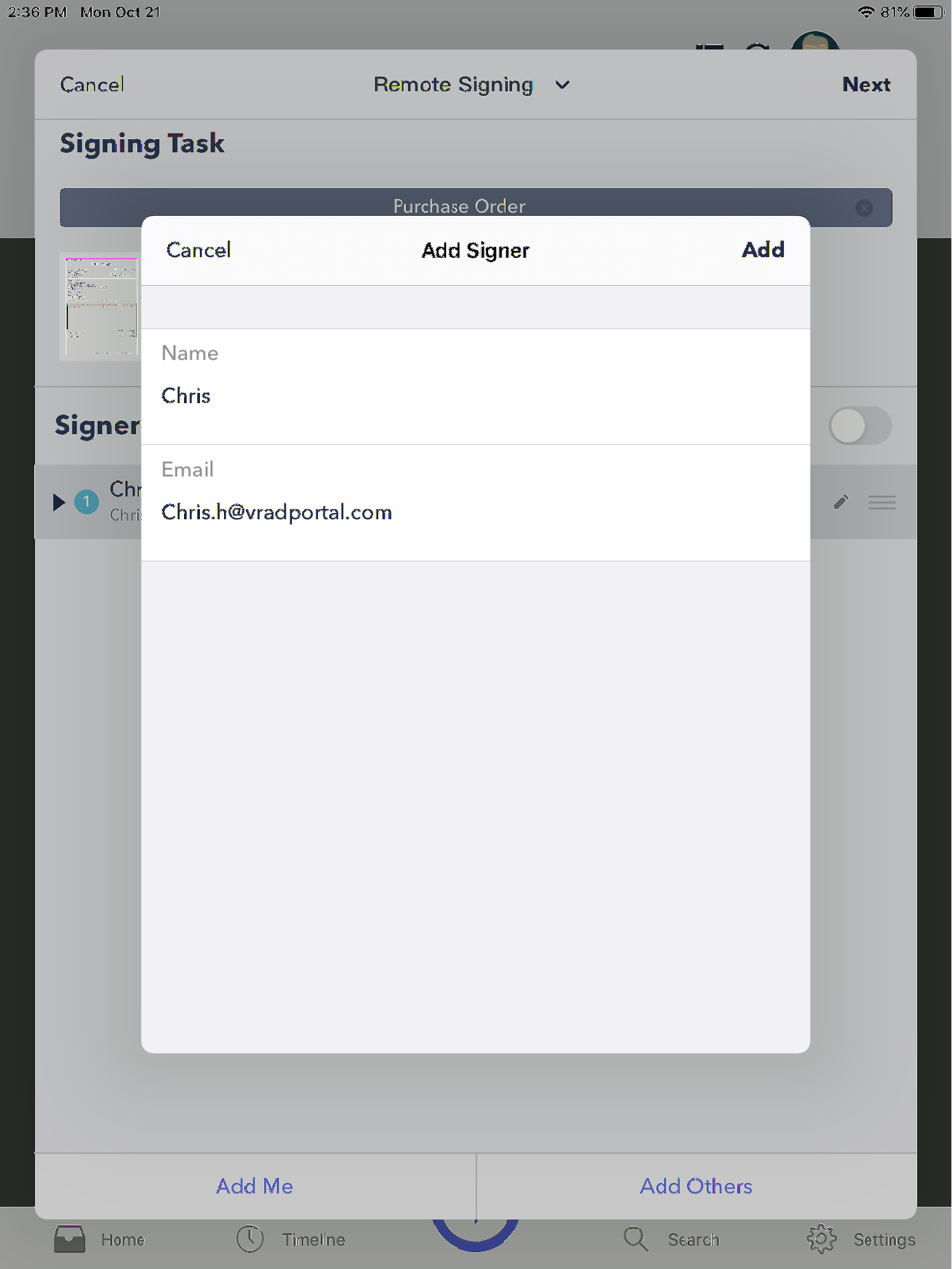 5. Choose fields from the toolbar, insert and place the fields to the document for assignees to sign. Click "Next" to send.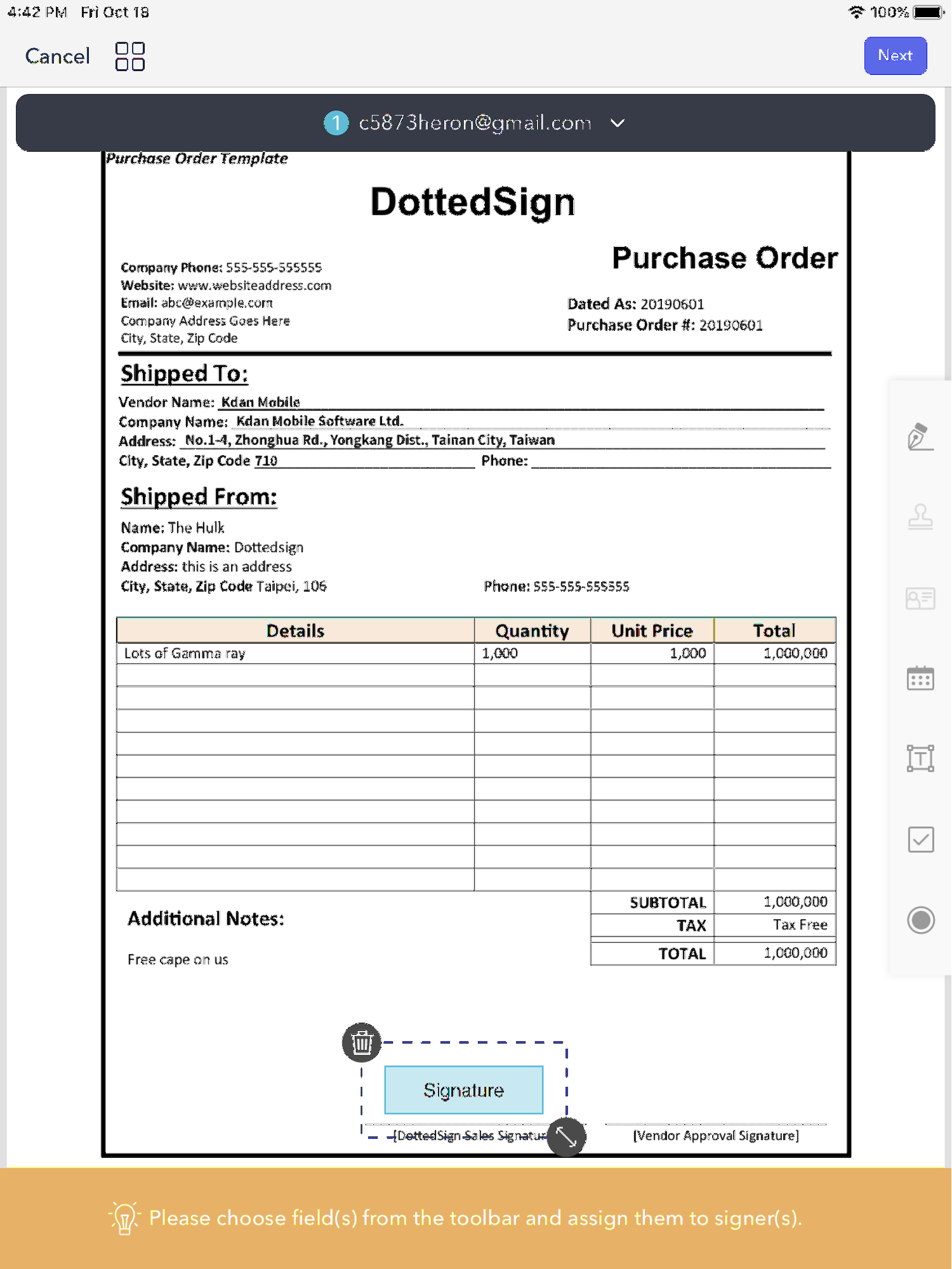 6. Require your signees to verify their identities via a verification code before starting to sign.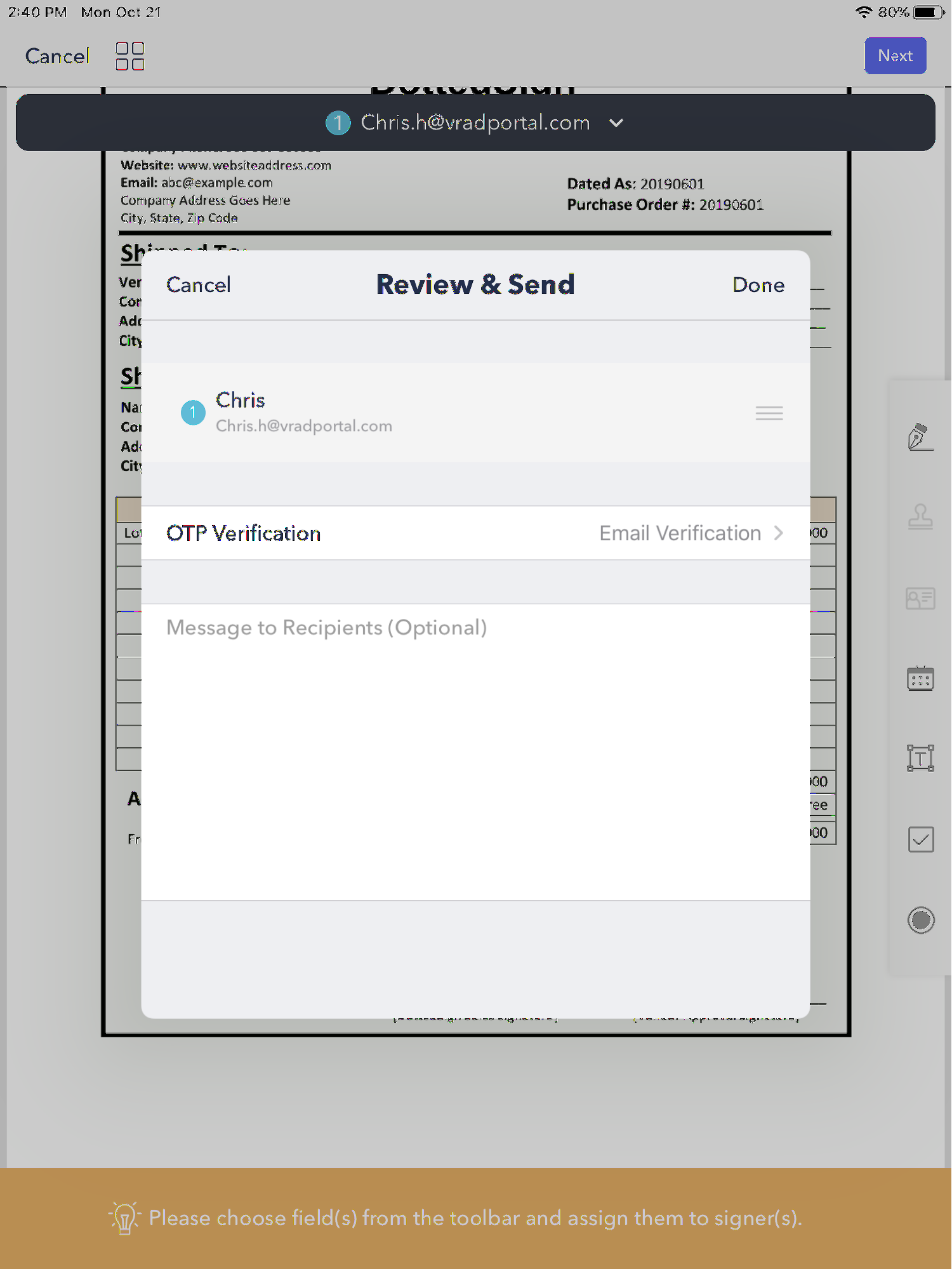 7. Click "Host Signing" and pass the iPad to the signer.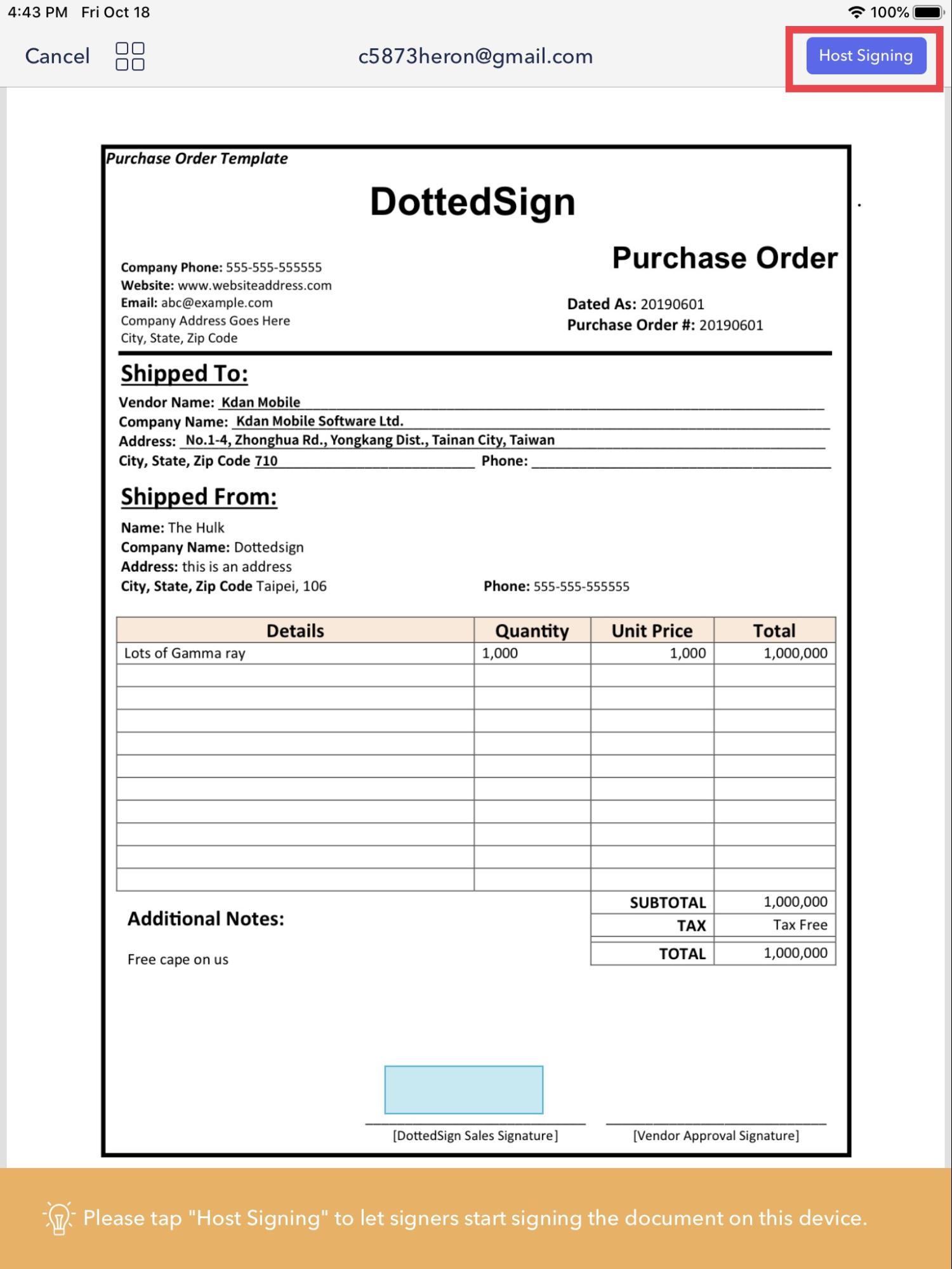 8. The signee will receive an email with their verification code.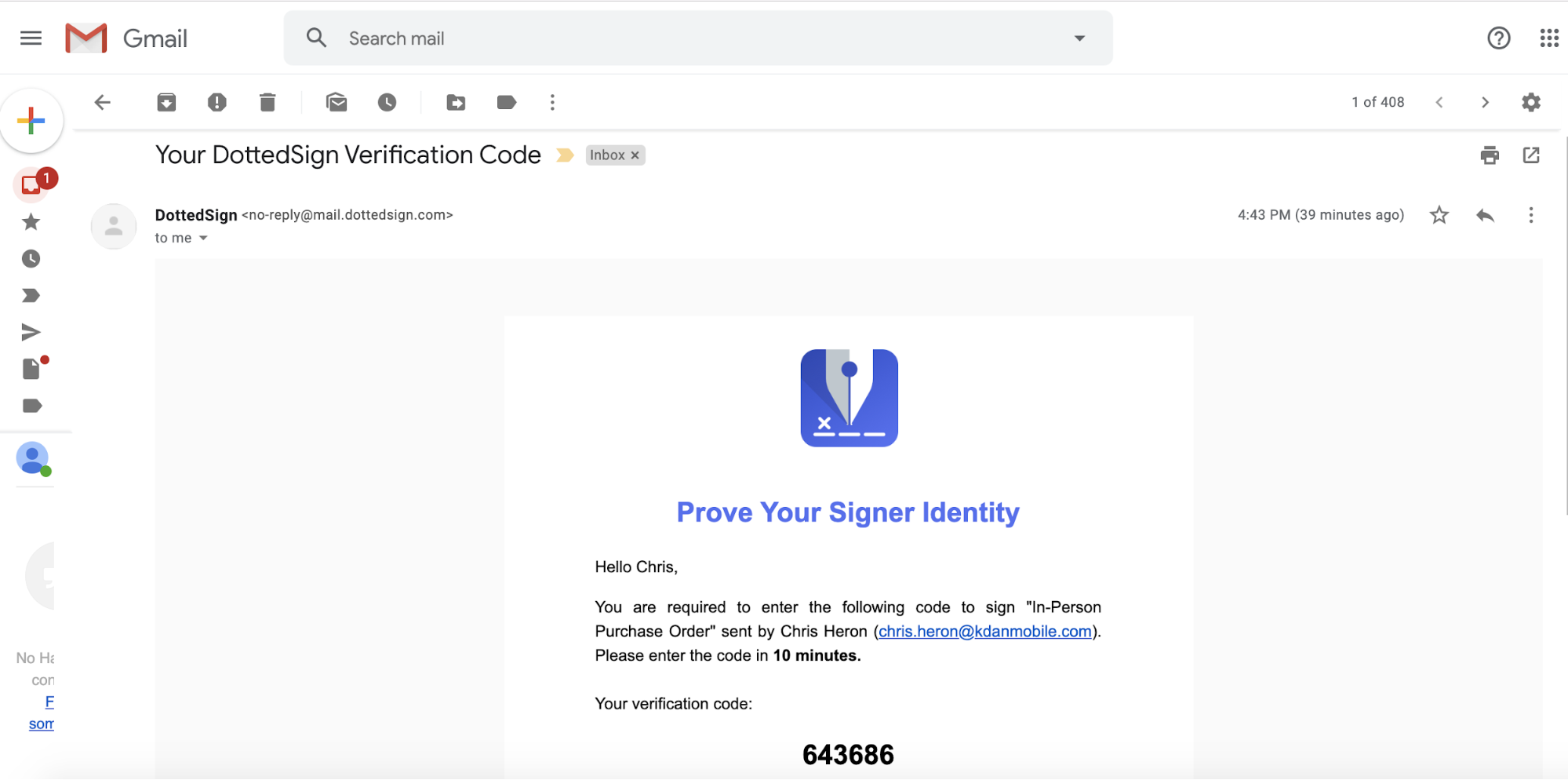 9. Have the signee fill in the 6 digit verification code.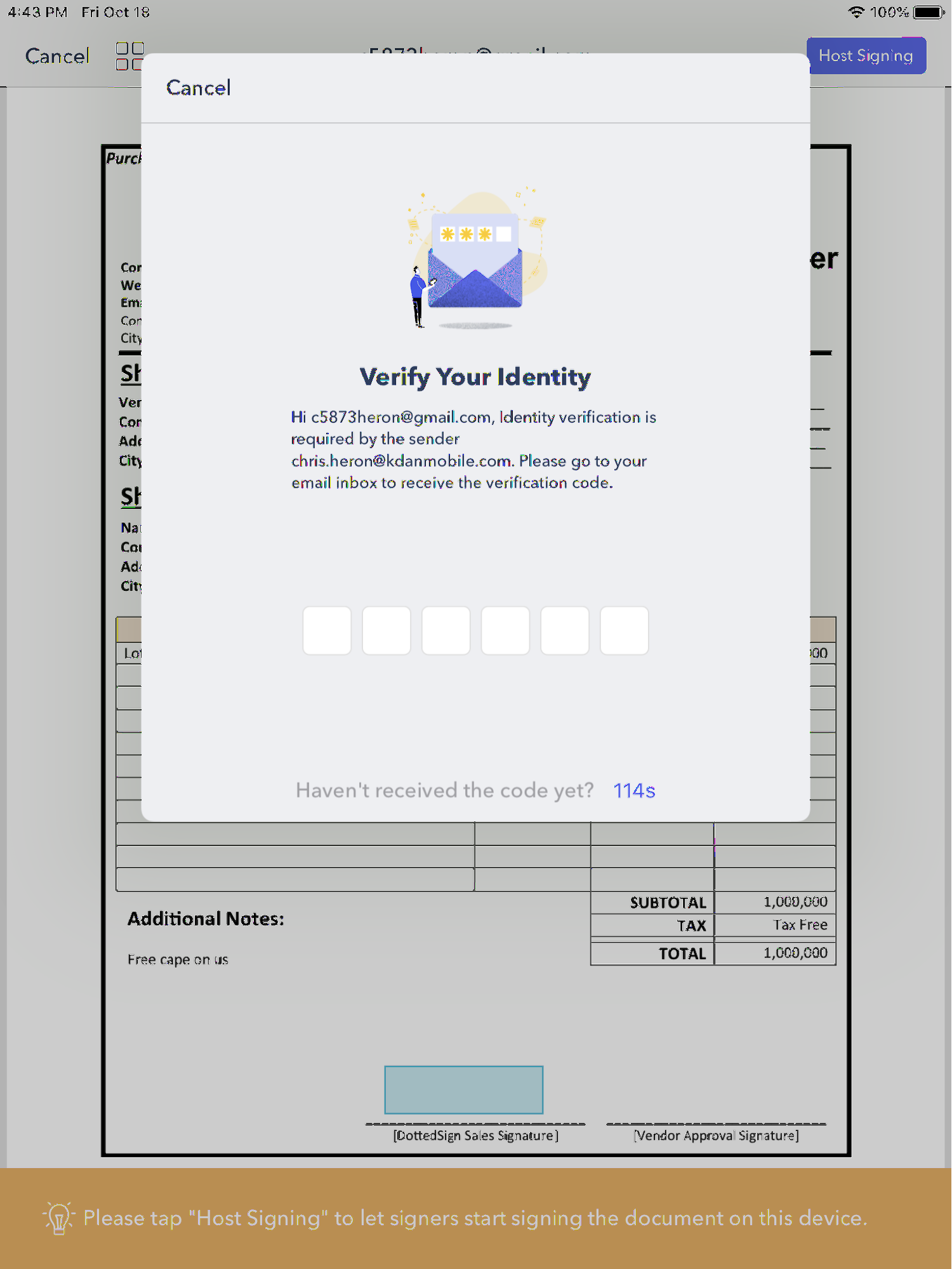 10. Add signature & click "Confirm."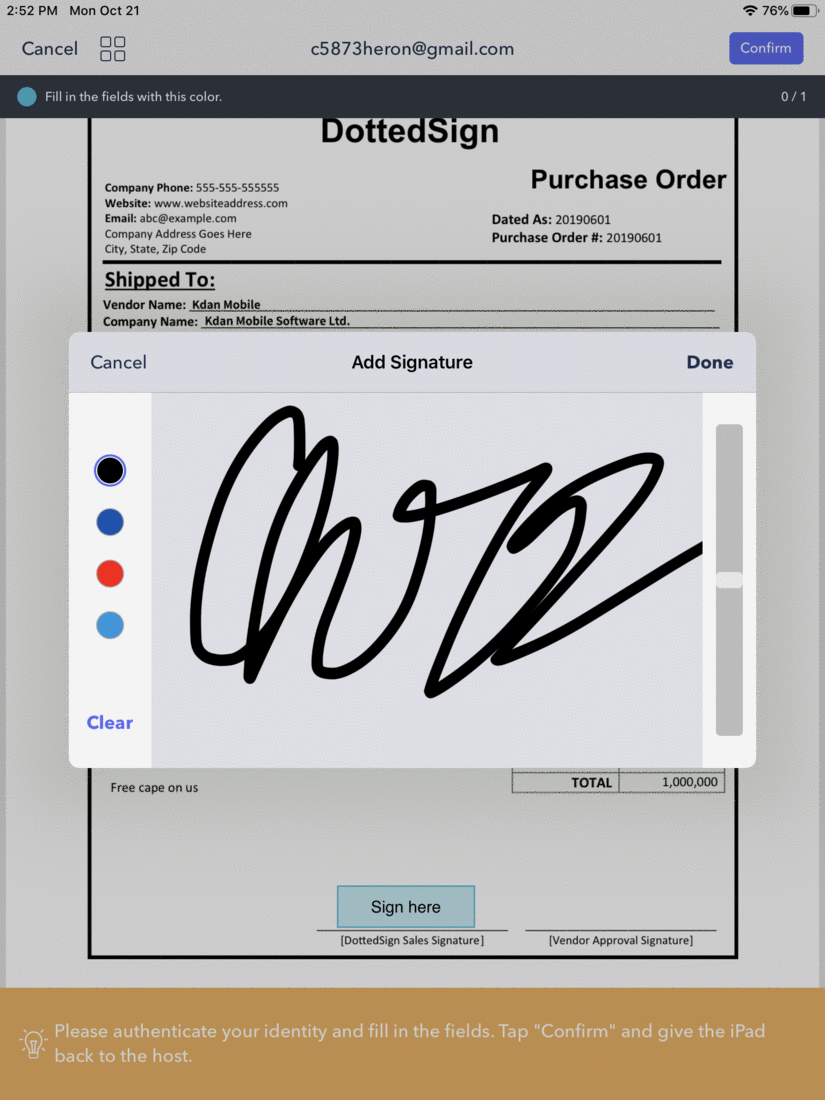 11. You can now view the completed document! All parties, including the host and signers, will receive a notification email from which they can download the completed file and audit trail.