Once the template has been created you can easily update and categorize your templates at any time. This saves your time searching for the exact template you are going to use.
You can access this feature using the following steps:
1. First, go to your Settings.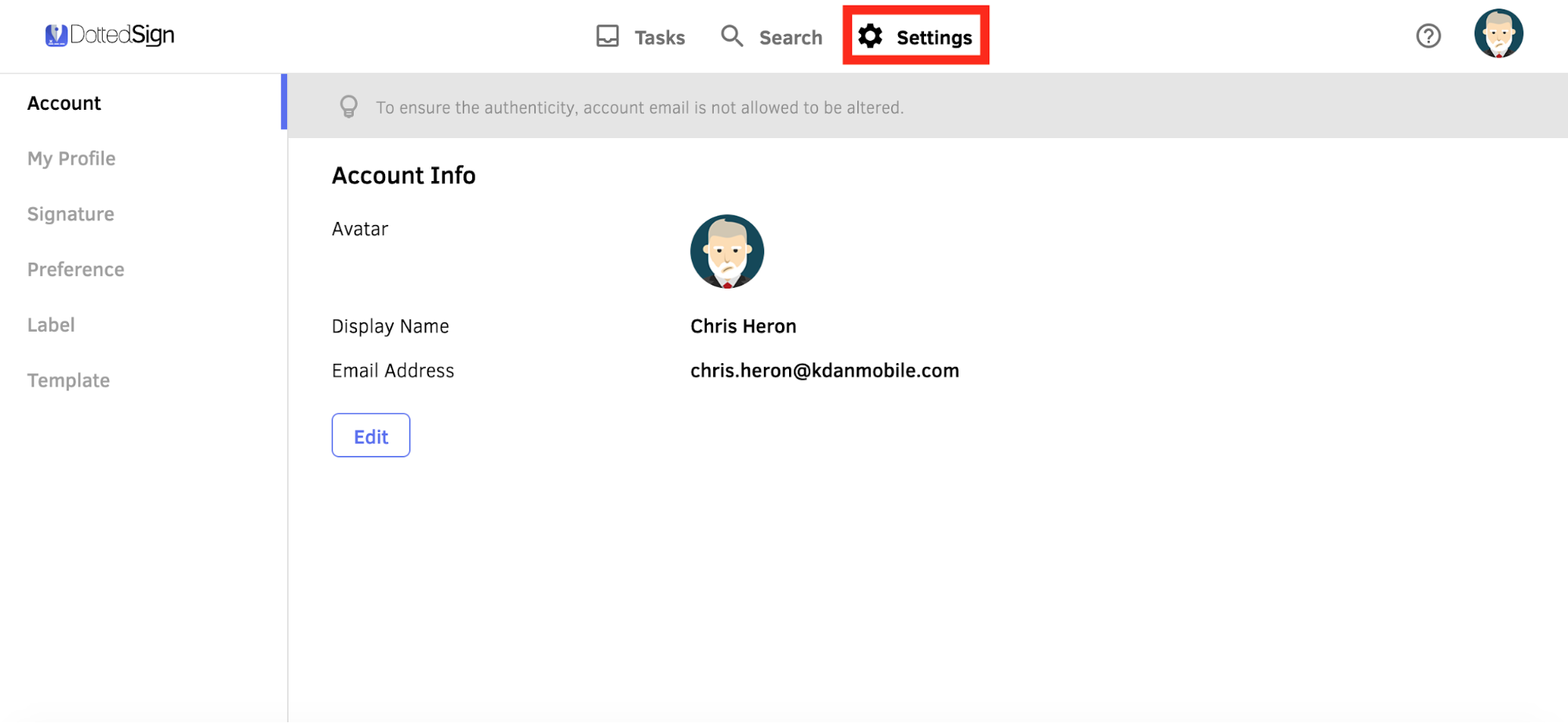 2. Now click on the Template tab.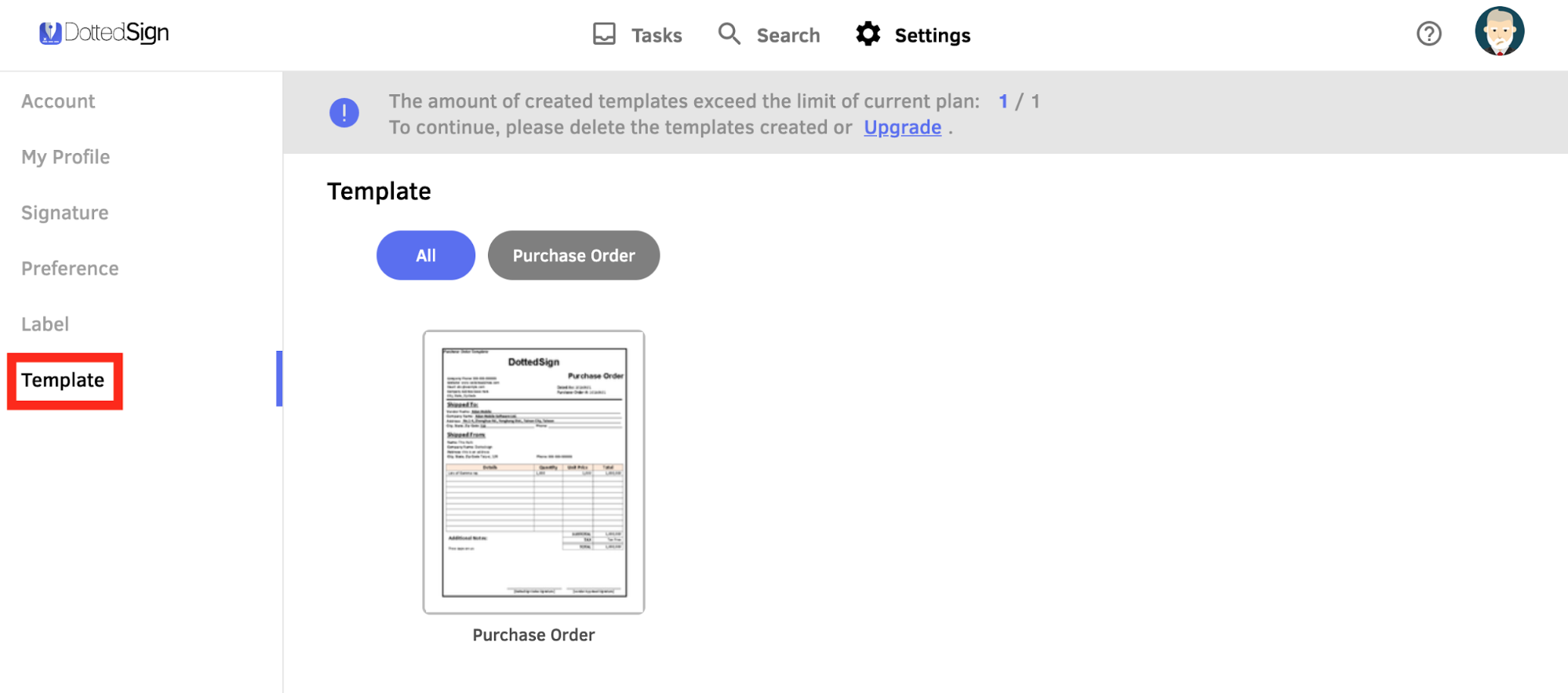 3. Click "More" on each template.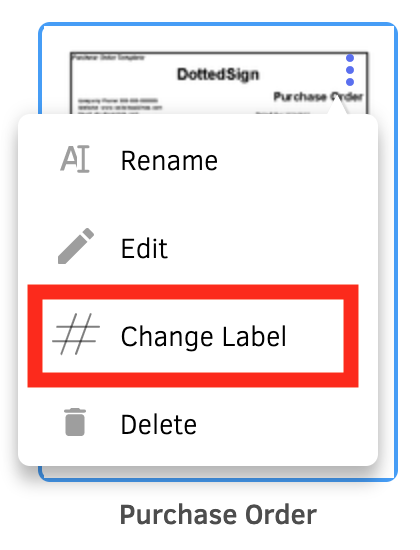 4. By clicking More (the 3 dots), you can Change Labels and add multiple labels to one document.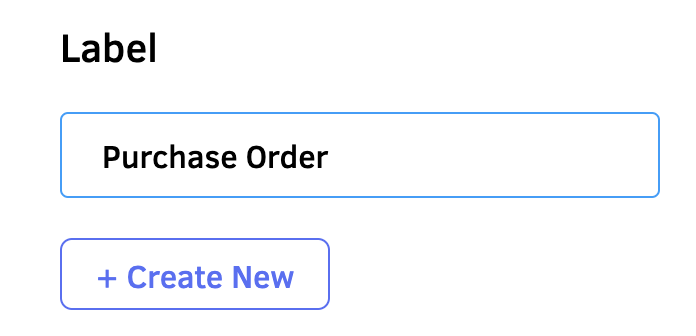 5. Finally, click "Confirm" and you will see all the labels you created. To see the templates with the same label, please click on the label.