By creating reusable templates, you will save time so you won't need to create the same document over and over when assigning a task. You can preset signers, positions and types of fields, and attachments to be uploaded in a template.
You can access this feature using the following steps:
1. First, go to Settings.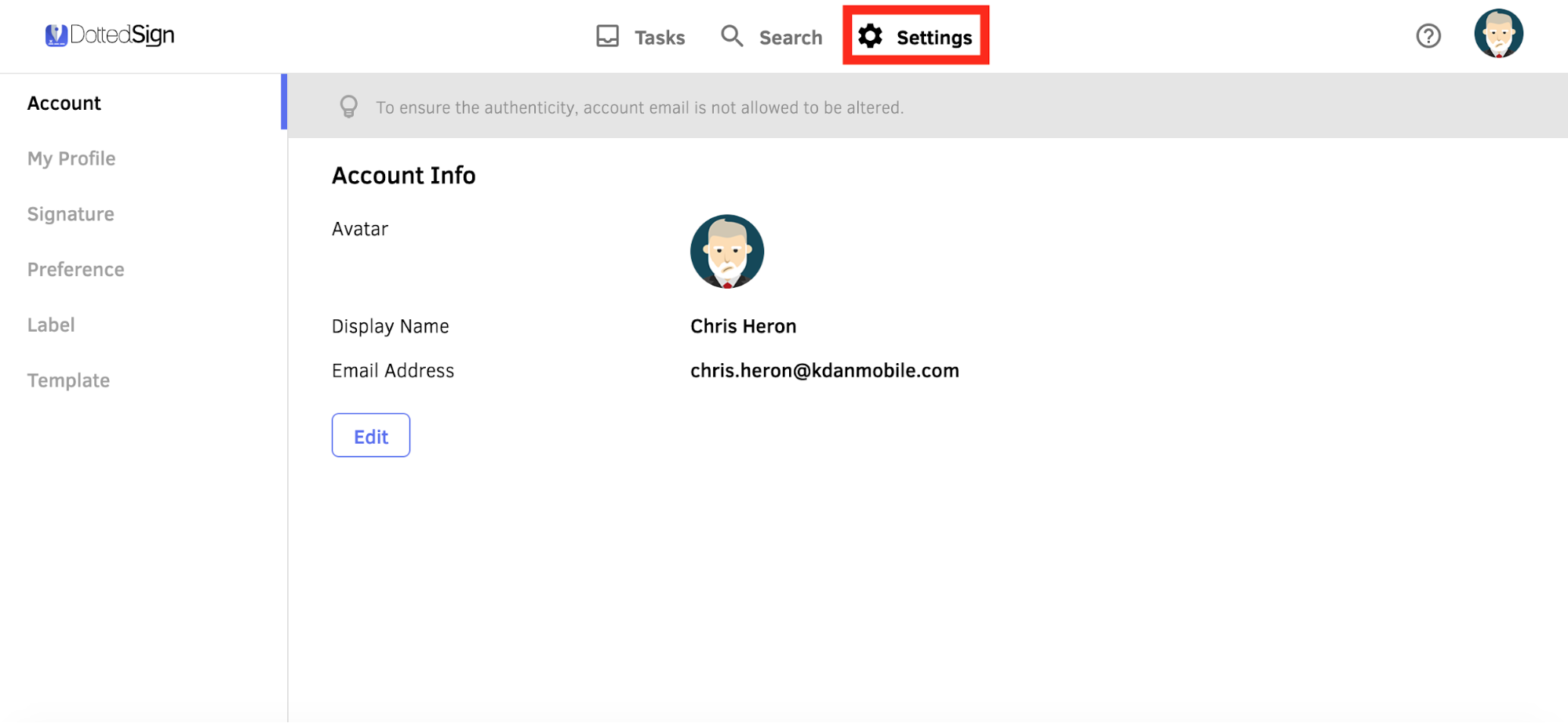 2. Go to the Templates tab.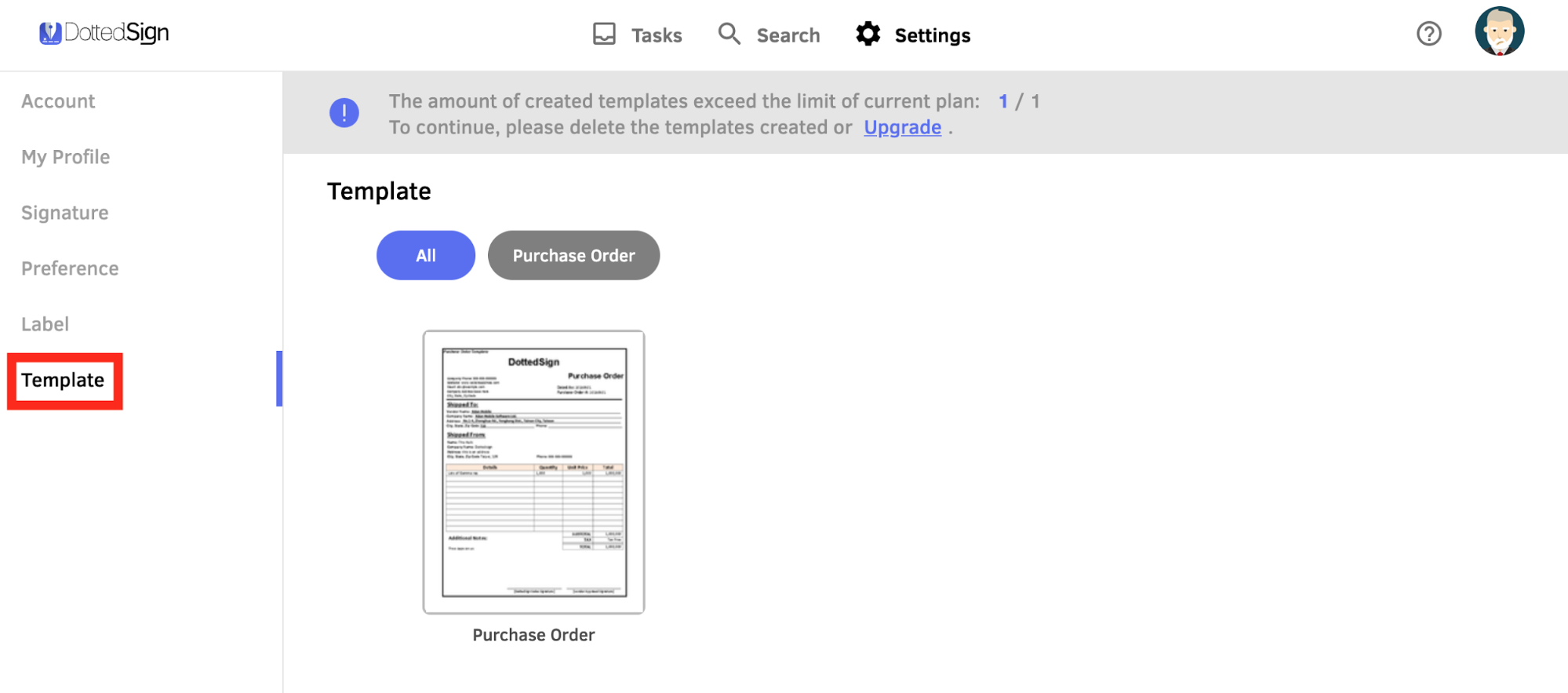 3. Click Create a new template.
4. Now select and upload a file.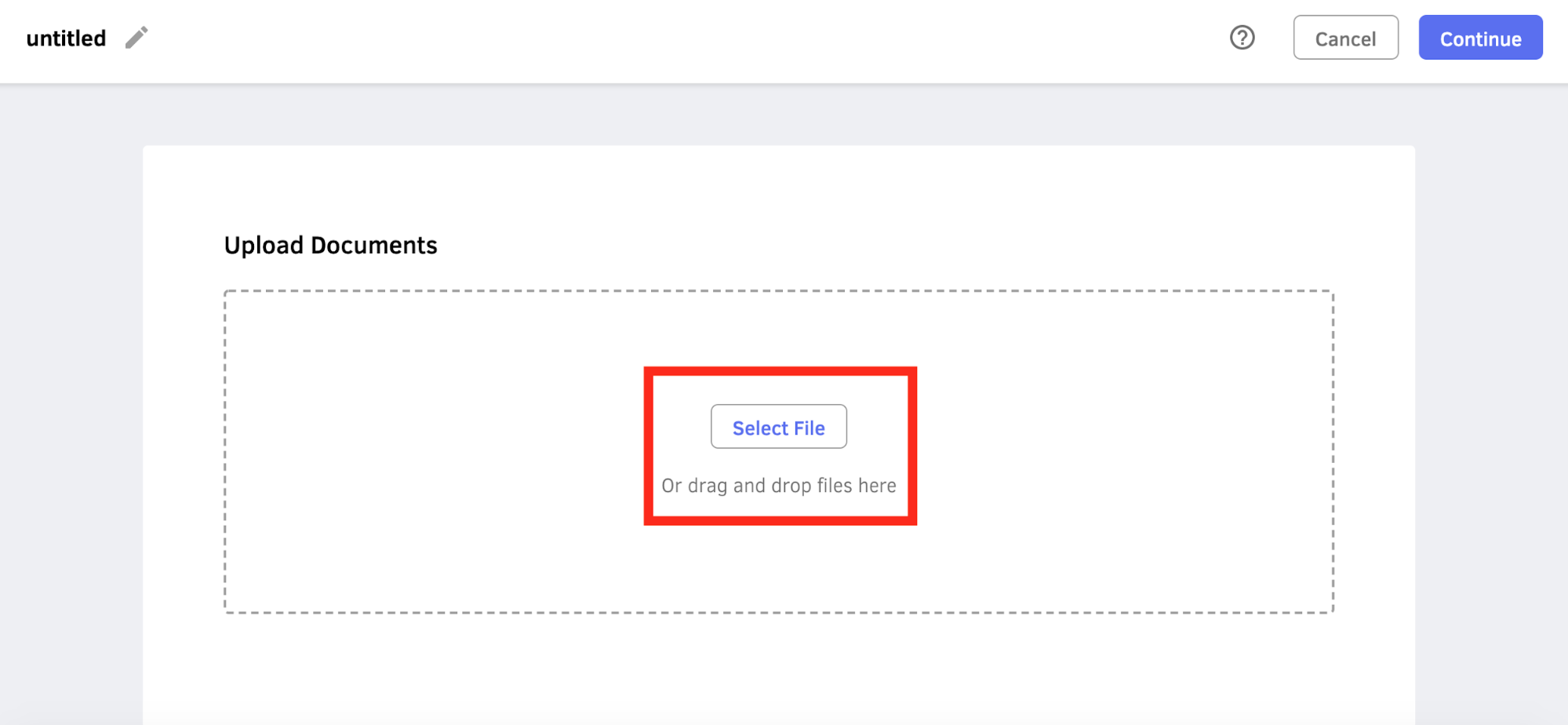 5. Assign the pre-setting signers for this task and click Continue.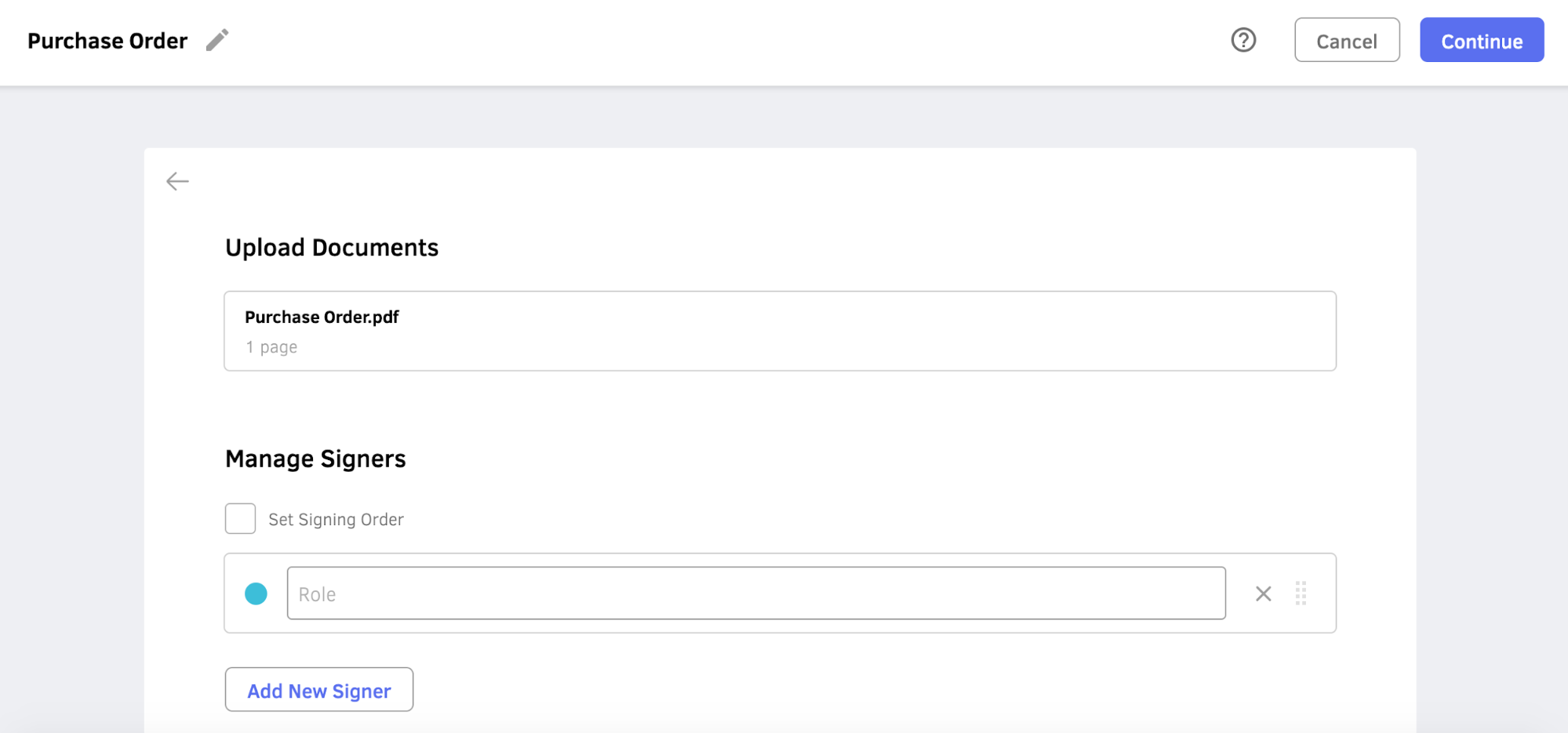 6. Assign the Signing Field(s) for the corresponding signer(s).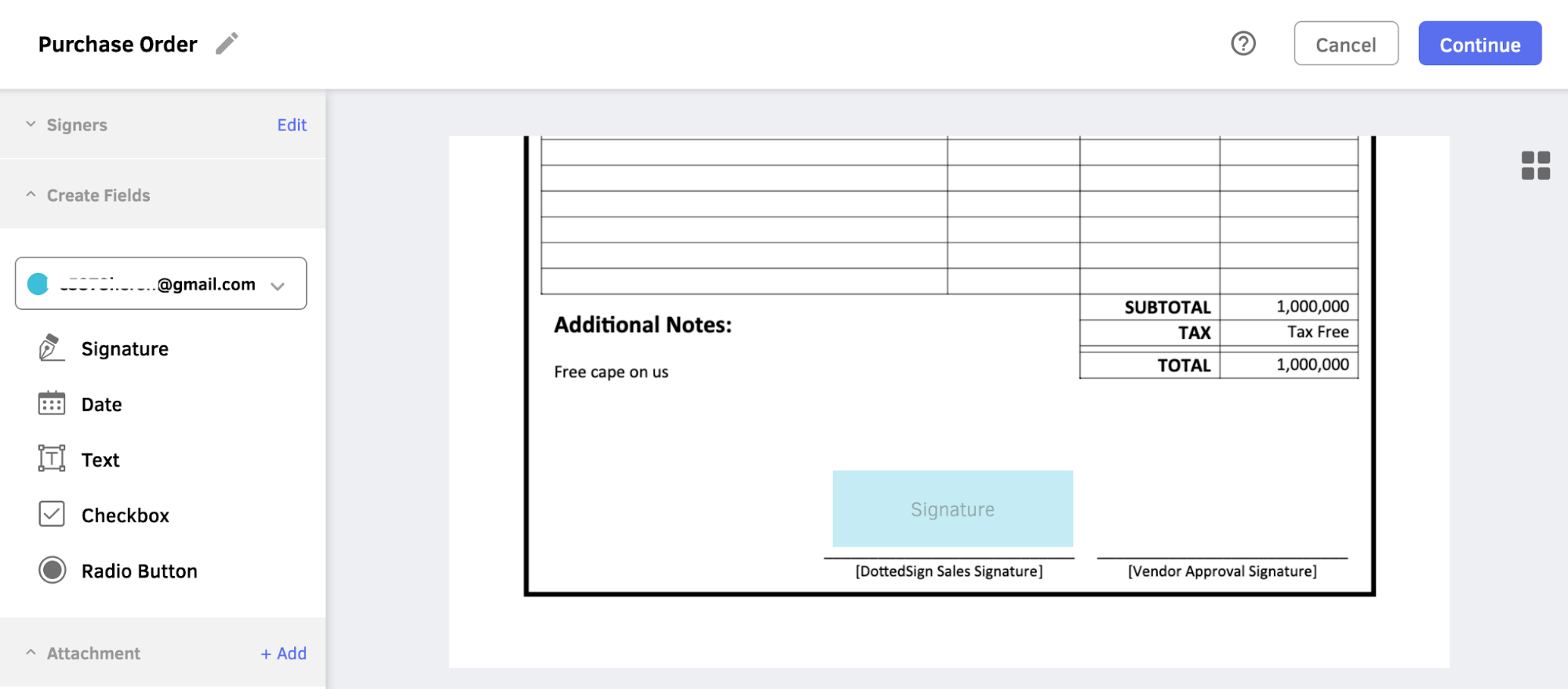 You can also assign the signer to upload an attachment, by selecting the signer, then naming the desired attachment (ex. a copy of an ID card). You can make this field mandatory or not, and click Complete.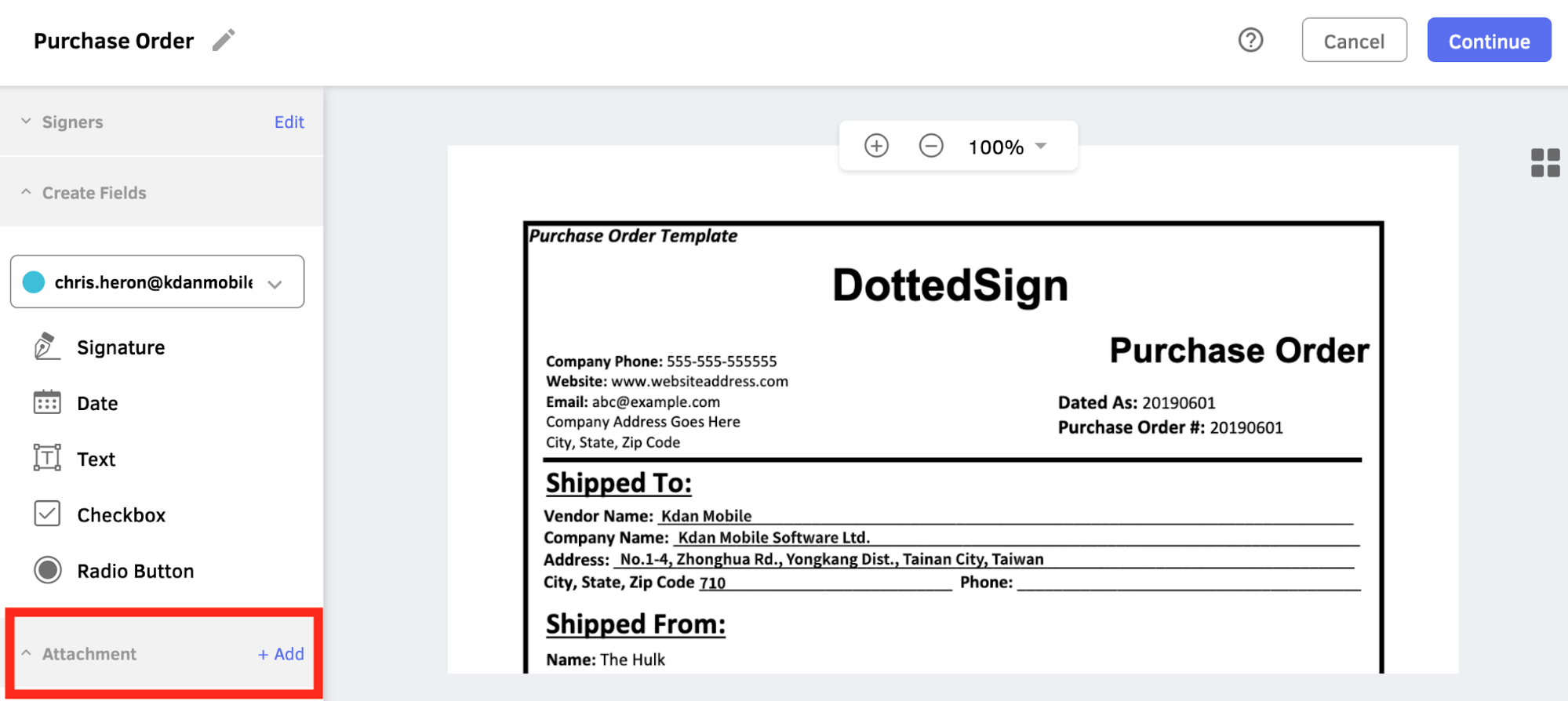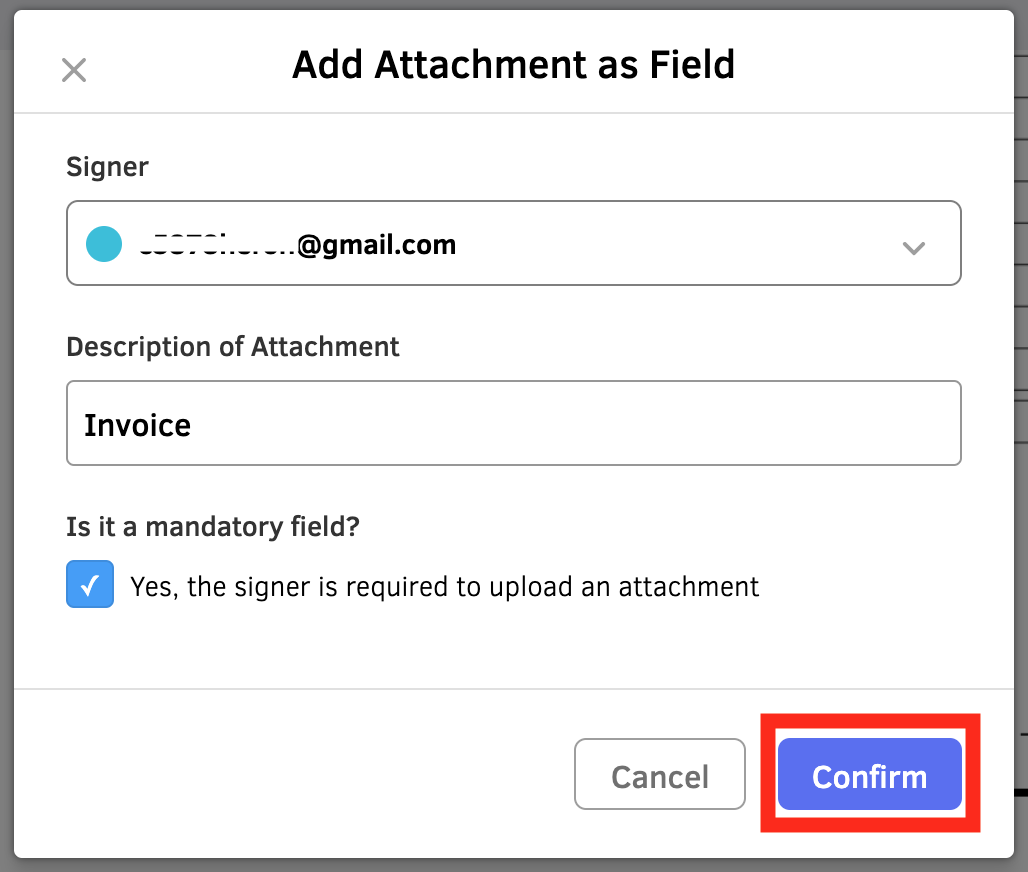 Within the Manage Template tab in the admin console, you can easily manage all of your templates.