Easily manage and label your templates to keep them organized. Using labels will save you time so you won't need to search for a document in a crowded space when assigning a task.
You can access this feature using the following steps.
1. Go to Settings.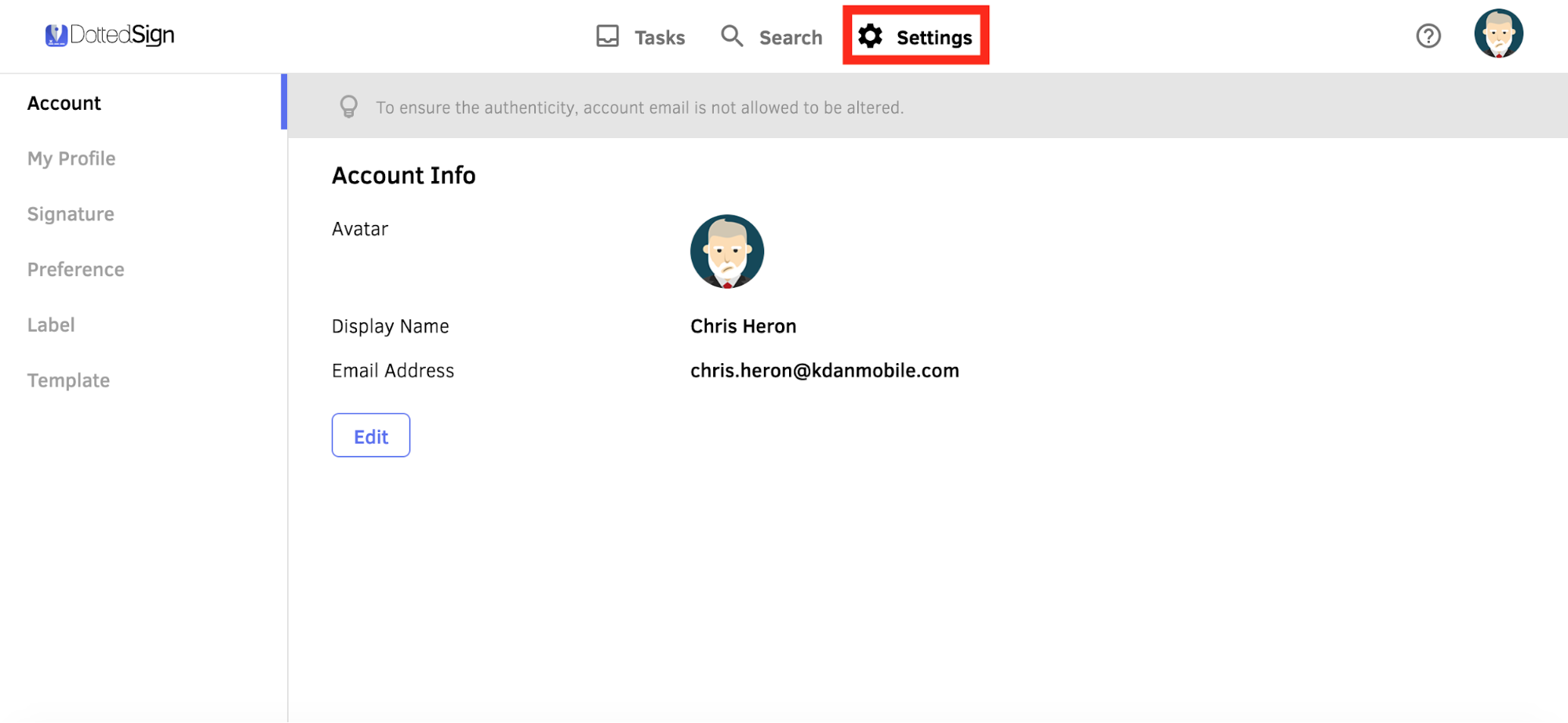 2. Click label.

3. Now, edit your desired label (click on empty space on the screen to complete).

4. To delete a template, click the 'x' in the corner of the template.

5. Finally, click Confirm.