Easily manage and label your templates to keep them organized. Using labels will save you time so you won't need to search for a document in a crowded space when assigning a task.
*Template is a premium feature, available for DottedSign Pro and above. Subscribe with a 14-day FREE trial and create your templates right away.
You can access this feature using the following steps.
1. Go to Settings.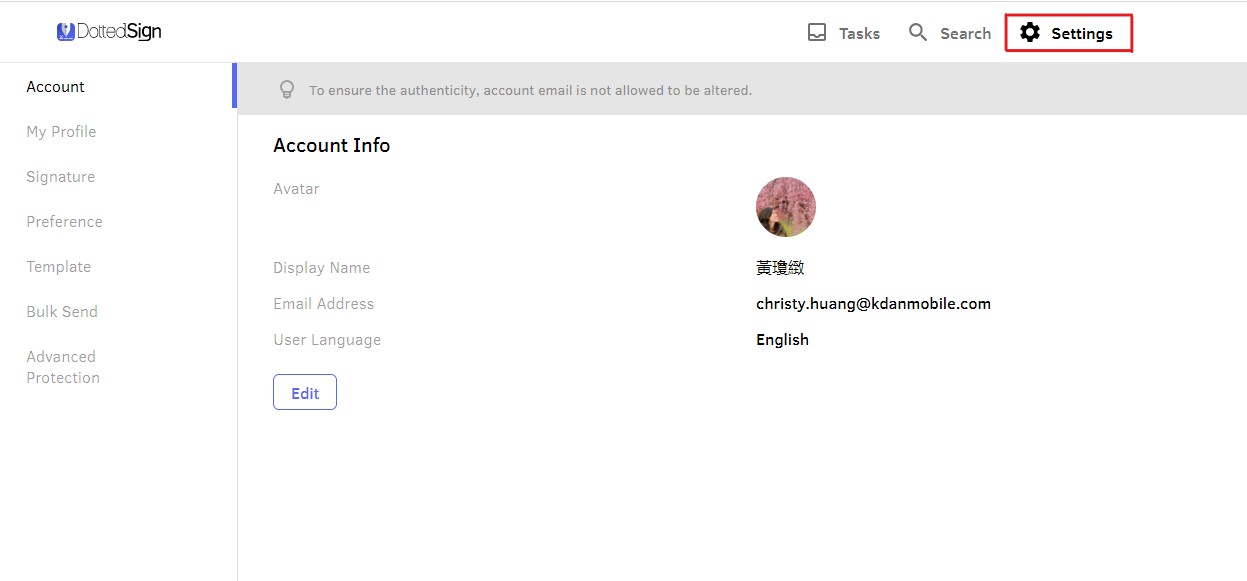 2. Click Template. You will see your labels on this tab.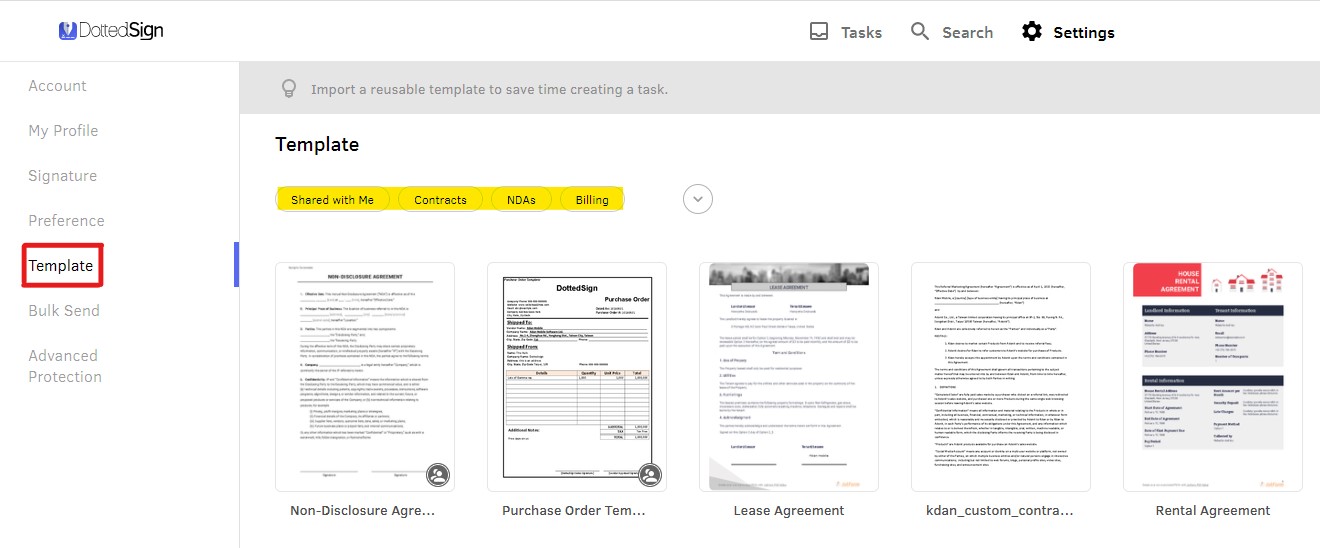 3. Click the arrow next to the labels, then click the Edit icon.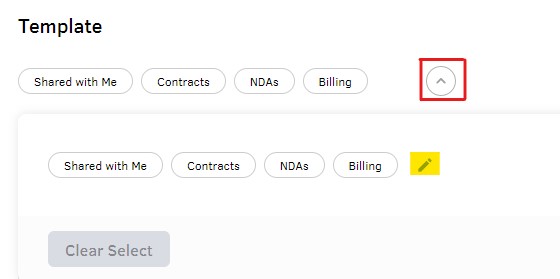 4. You will be able to delete and rename your labels in the pop-up menu. To delete, click the purple "X" next to the name of the label. To create a new label, click "Add" in the lower left hand corner.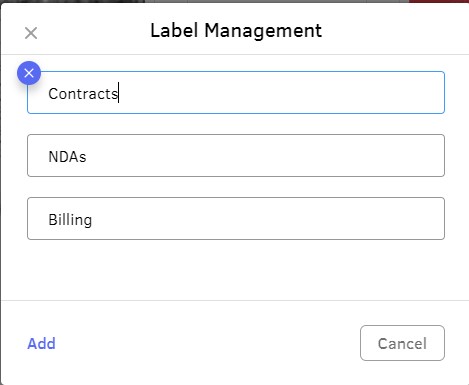 5. Hit "Confirm" to remove the label.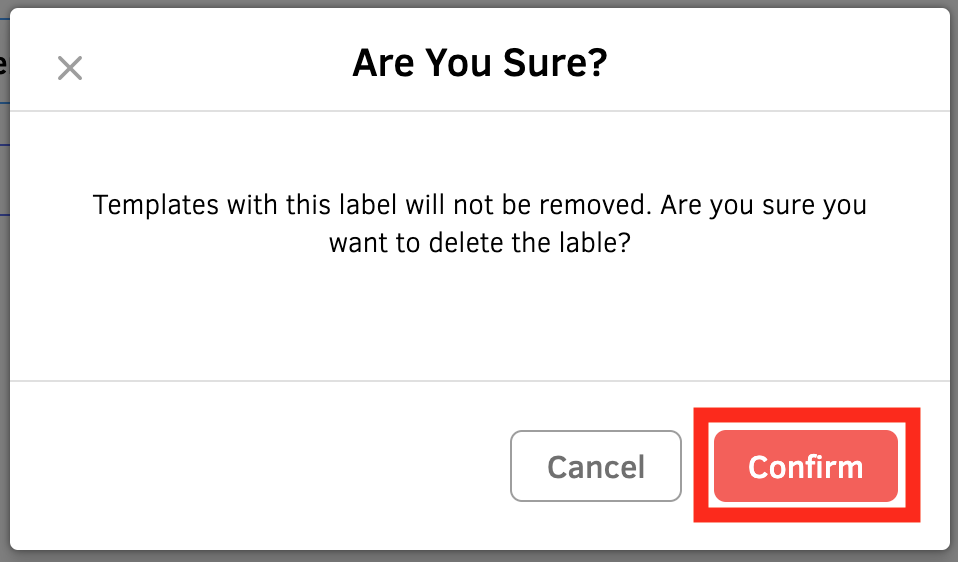 [Video Tutorial]