The Admin Console provides a central location of team management and organization branding, empowering you to deploy an efficient workflow in your company.
An admin (i.e. purchaser) can invite members to the team after purchasing and activating his/her admin authority.
1. After logging into DottedSign, click the profile icon to enter the Admin Console. You will be able to start managing your team.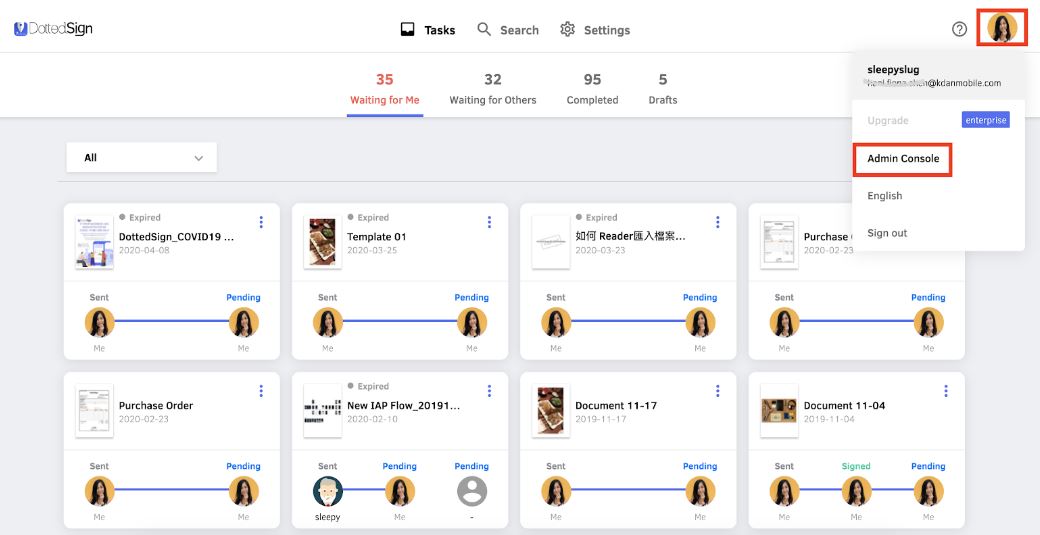 2. Click "Overview" > Go to "Invite Users" to enter Kdan Admin Center.

You can also go to "Users" and click "Invite Users" to enter Kdan Admin Center.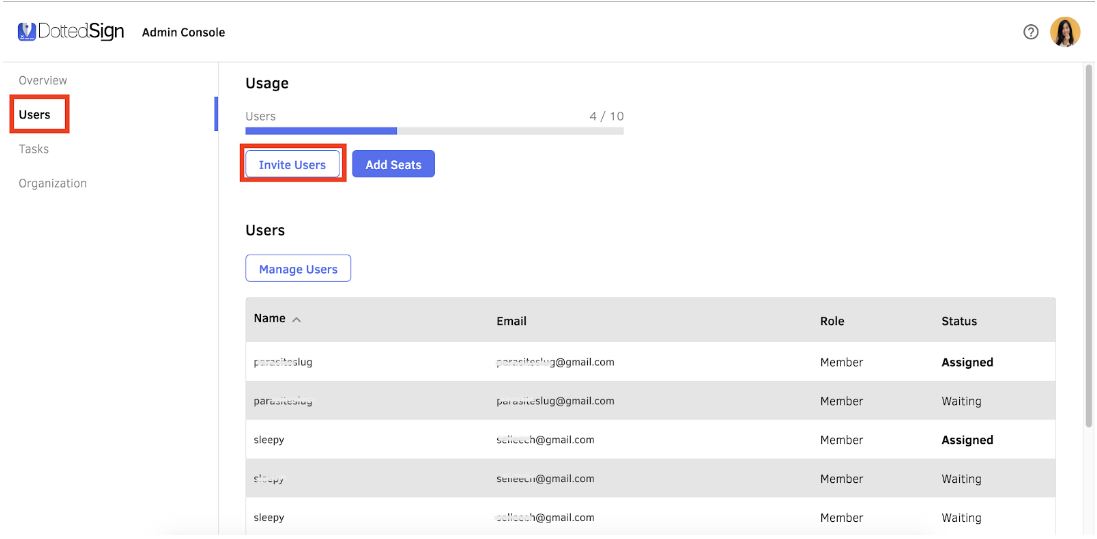 3. Choose your subscribing plan by selecting your desired one from the drop-down bar.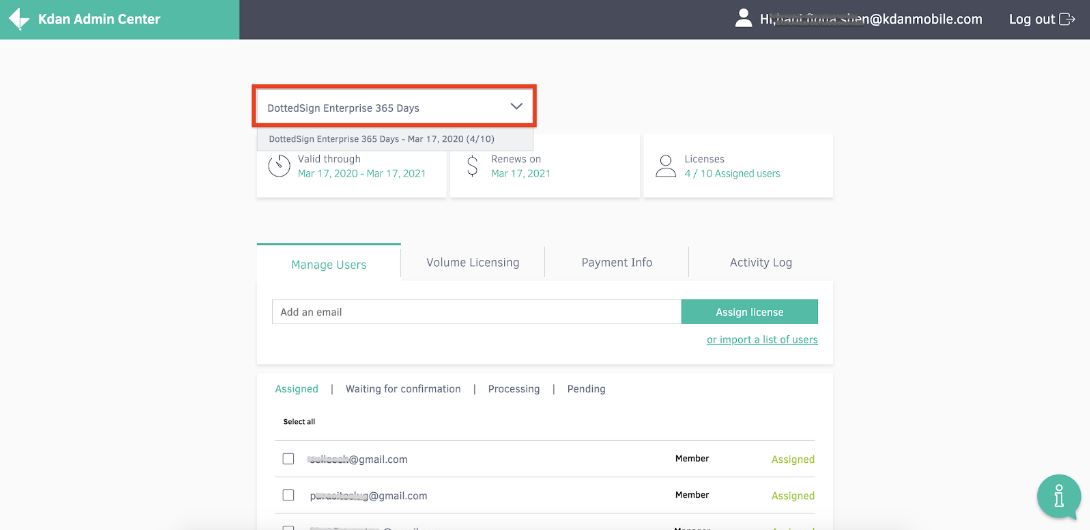 4. 1) You can invite people to join the team by entering their email addresses and separate emails with ","
2) You can also import a bulk email list from a CSV file to save time entering emails one by one. You can directly import the CSV file or download the file template.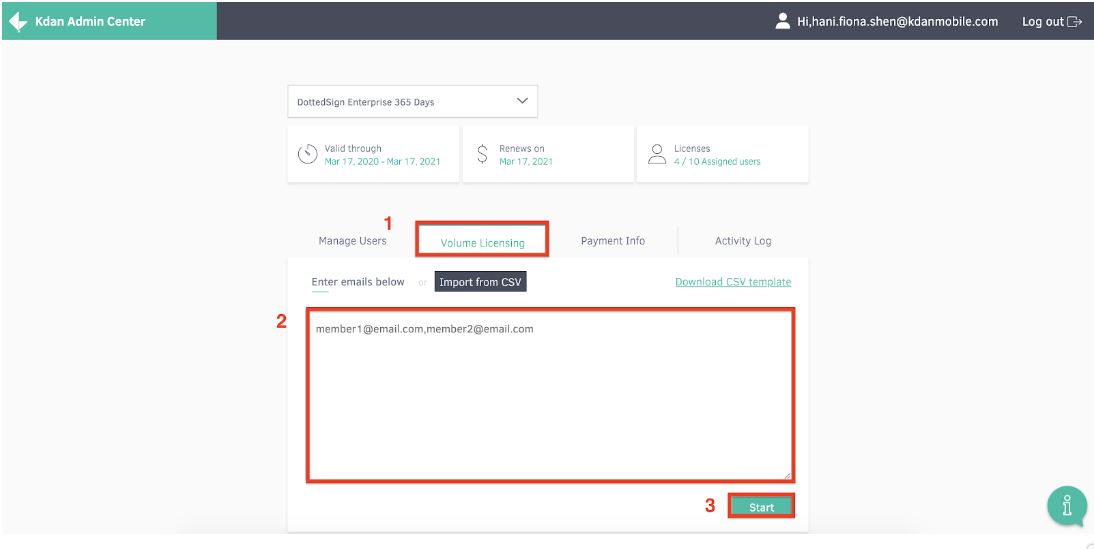 3) Enter your email lists in the CSV template > Save the file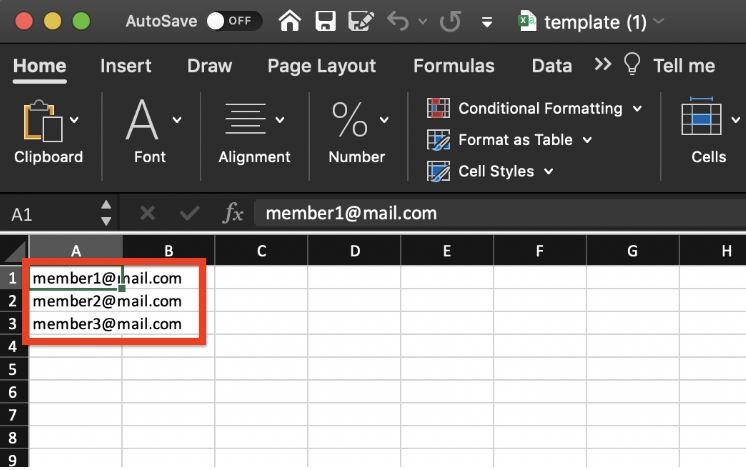 4) Go back to the Kdan Admin Center and import the CSV file > Click "Start" to import lists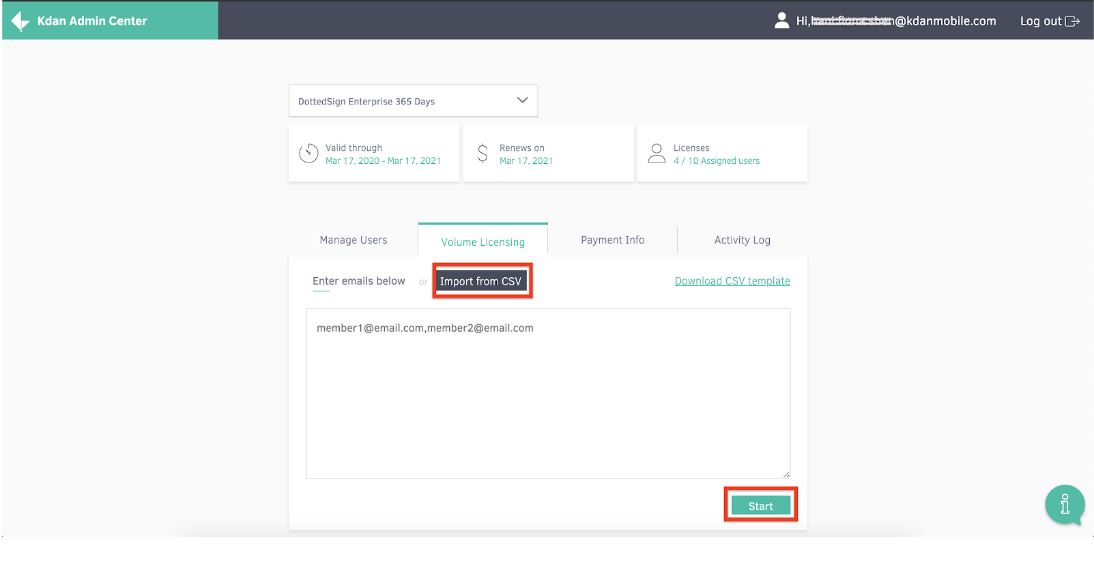 5. Invitees will receive the notification email to join DottedSign. Once they confirm by clicking "Verify My Kdan ID," they will become your team member.