The Admin Console provides a central location for team management and organization branding, empowering you to deploy an efficient workflow in your company.
The admin and the manager have the access to view all members' tasks. Easily get an overview by selecting a member's name, choose the time period and switch between different signing status (pending, waiting and signed).
1. The admin goes to the Admin Console, click "Tasks" and select one or multiple users.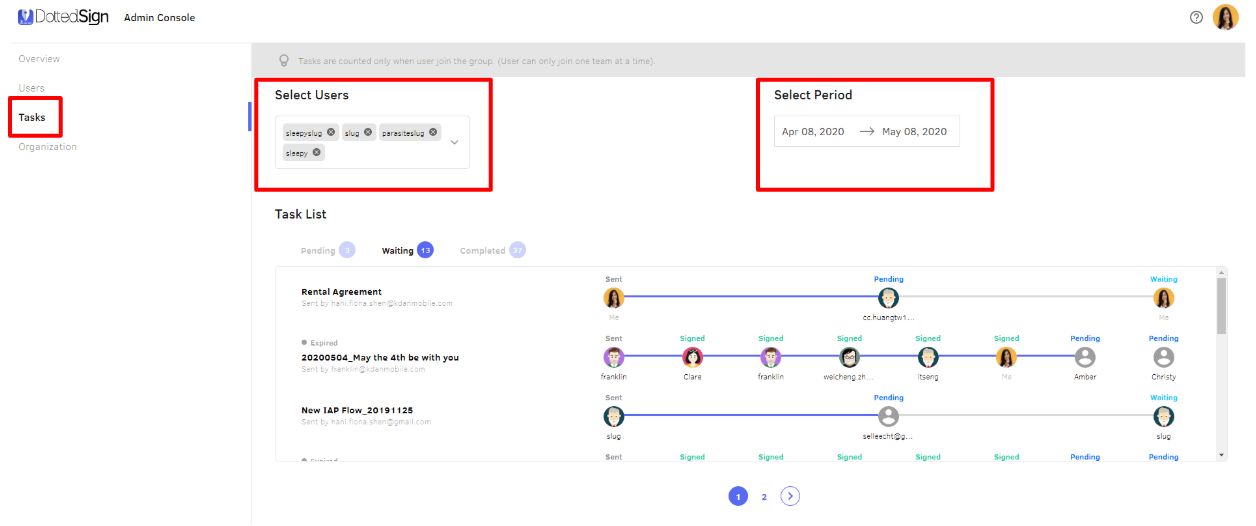 2. Track each member's task progress from his/her status. Click the document to view the full content.