The Admin Console provides a central location for team management and organization branding, empowering you to deploy an efficient workflow in your company.
The admin can manage the information of the organization and customize its branding materials to strengthen connection with clients; for instance, including the title and the logo into the assignee's task email.
1. The admin goes to the Admin Console, click "Organization" and go to "Manage Info."

2. Edit or update your organization information and logo.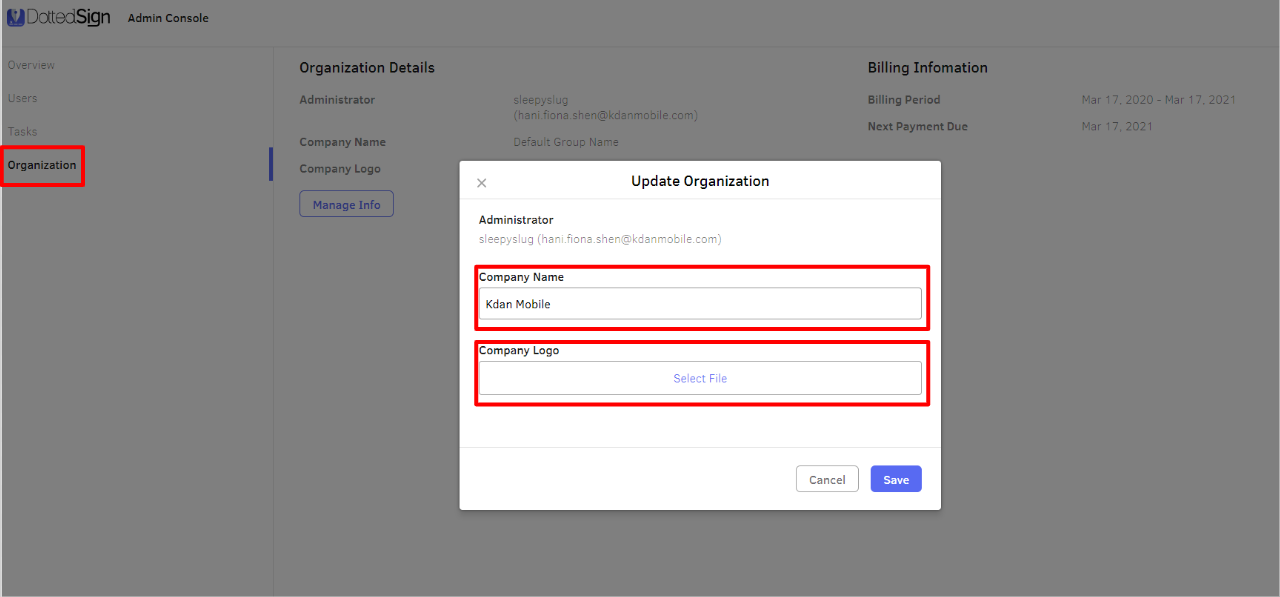 3. Select your organization logo file and upload it.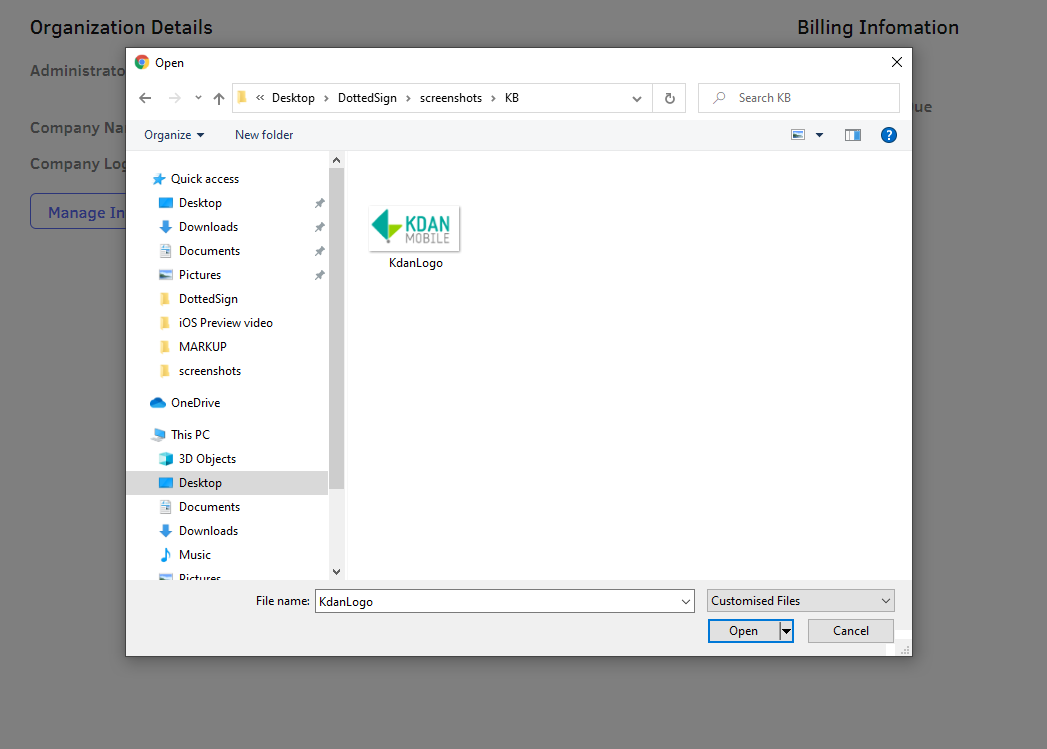 4. Click 'Save' and you're set!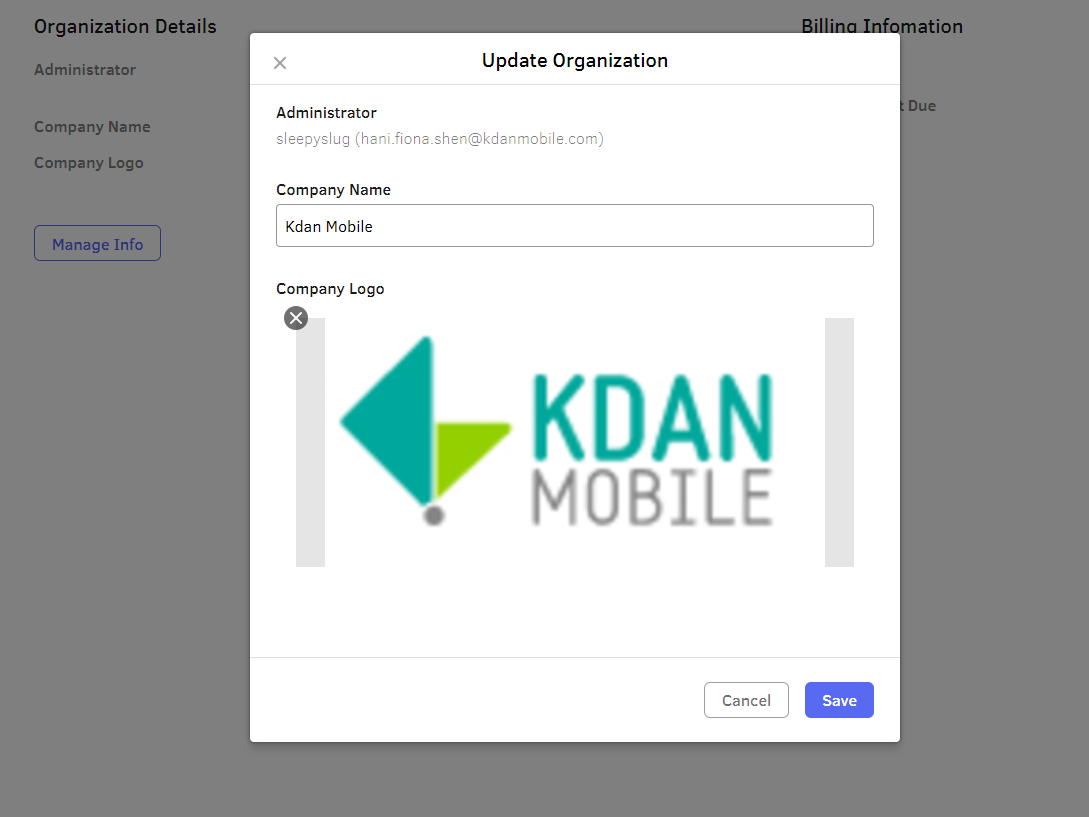 5. You will see your organization logo displayed at the top of all future task emails.