Timeline can help you to track the tasks that were created or signed by you. There are three kinds of status can be seen, which are draft, waiting for others, and completed. When the status of a task is changed, the date that the change is made will be recorded in the timeline.
Read the following instruction to get familiar with the timeline.
1. Go to DottedSign and visit Timeline to view all document history.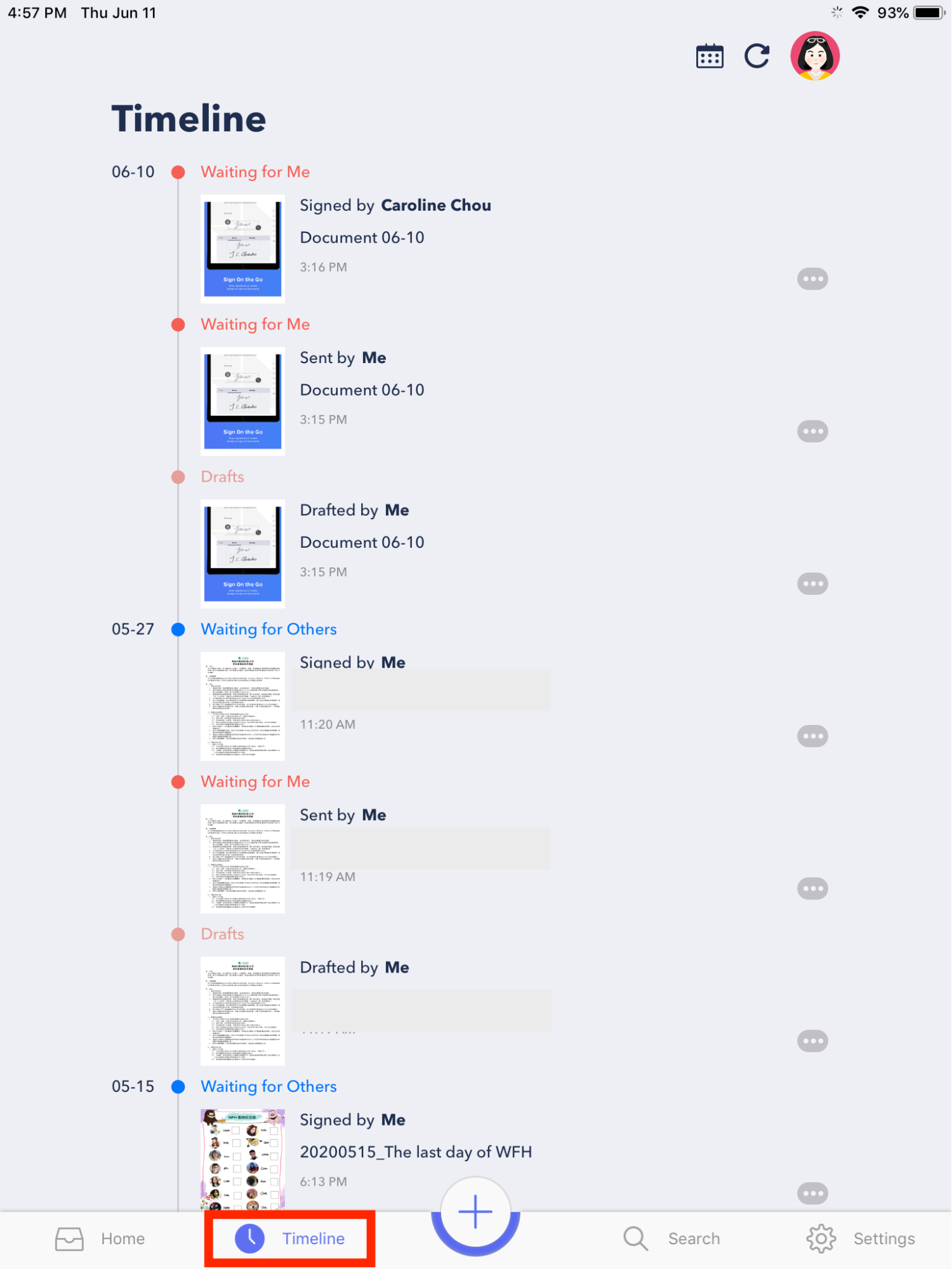 2. You can view the historical changes made to the documents in a chronological order. Tap the document to view the full content.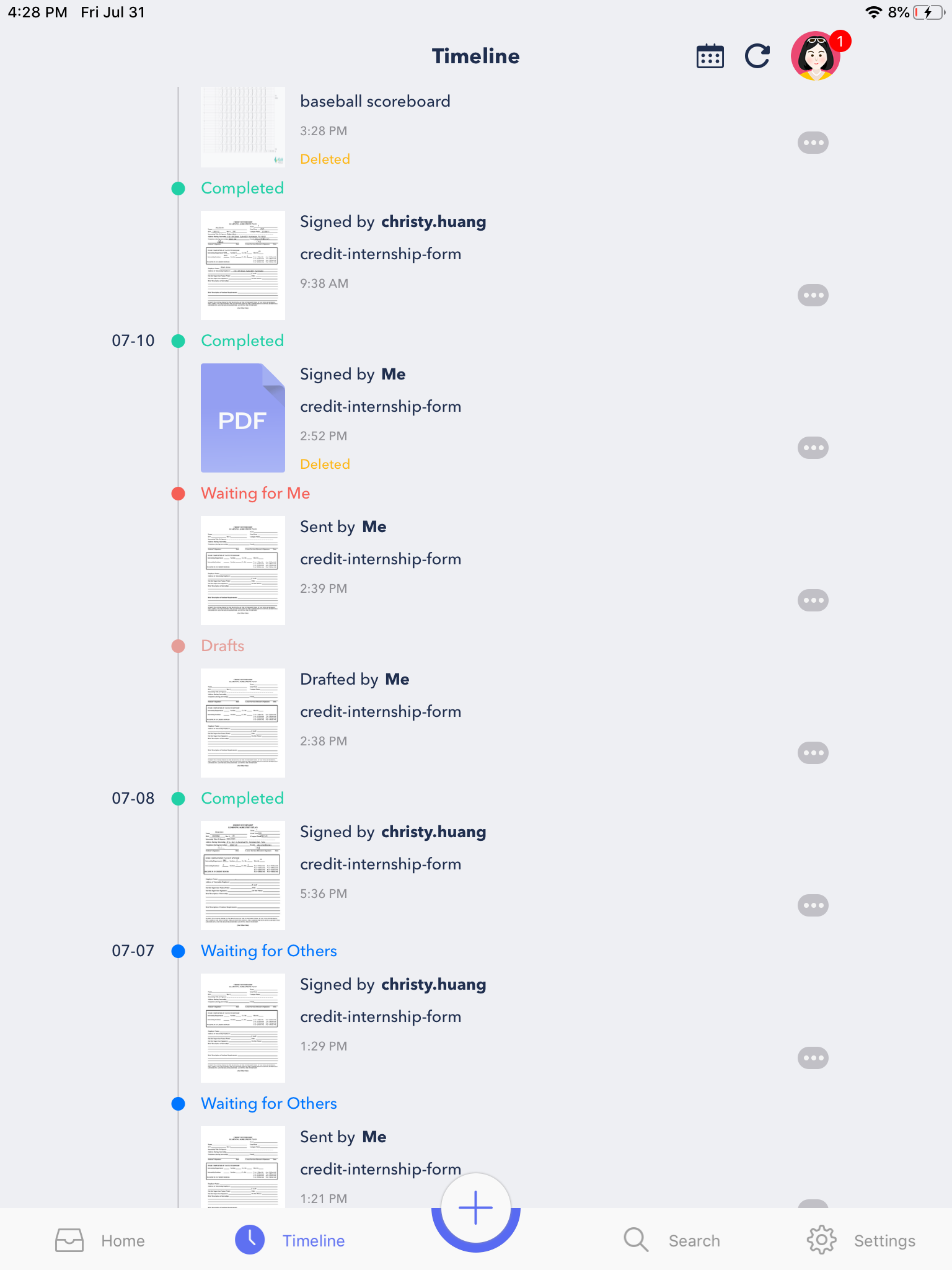 3. Click the "More" icon (3 dots) to view the signer status and the audit trail. You can share the document link if this task was created by you and have involved other signers. You may also download the document from here. The digital copy of the audit trail is also available to download once the task is completed.