When you create multiple tasks, it could be a challenge to monitor different tasks at the same time. The visual progress bar helps you to manage and track all the signing tasks at a glance, in real-time.
Here are the instructions for you to get familiar with our visual progress bar.
1. For sent documents, you can view the document status with the visual progress bar under each task.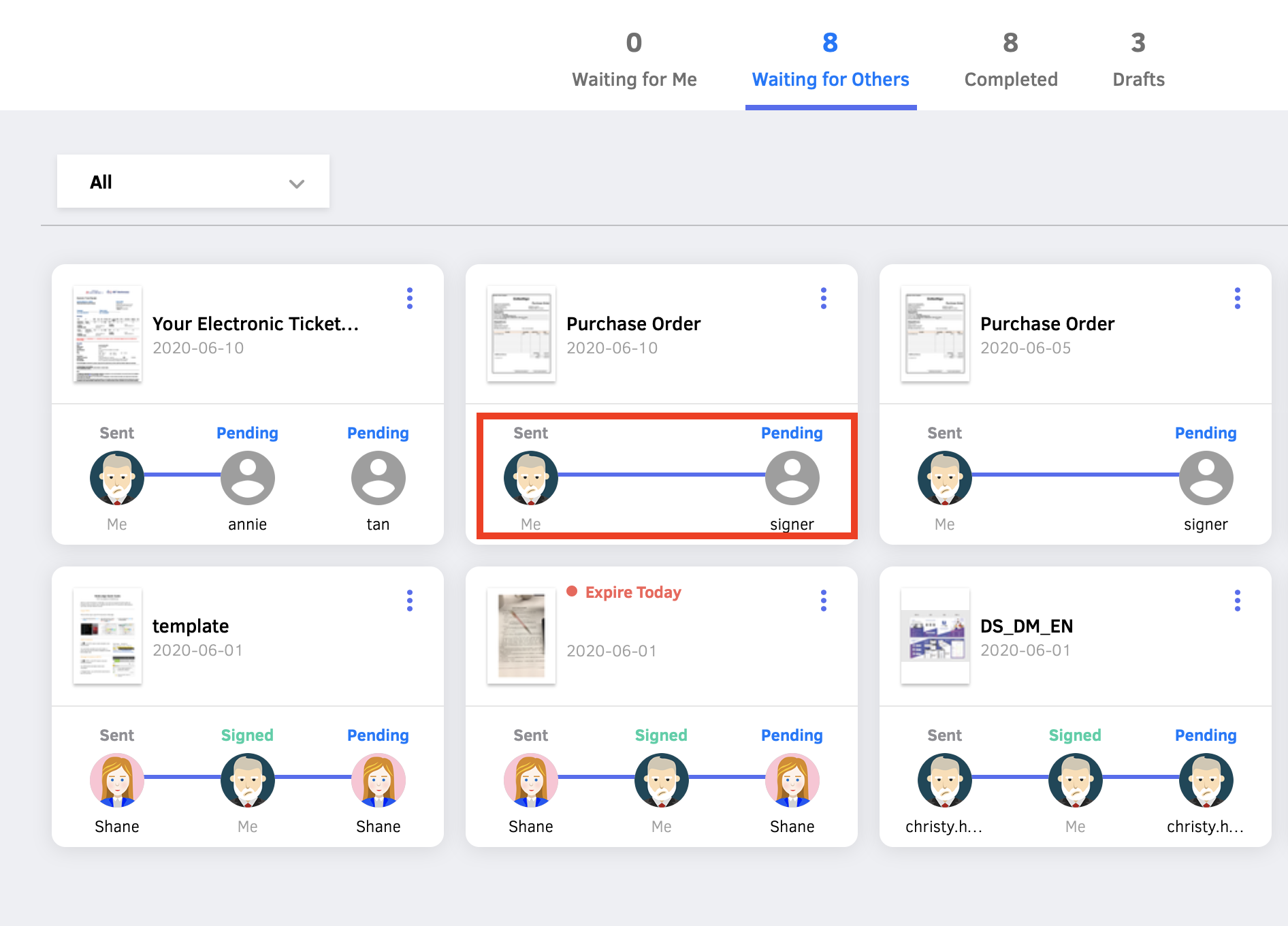 2. Below each section (Waiting for Me, Waiting for Others, Completed), you can clearly see the signing status.
2.1 When it's the signer's turn to sign the document, the line will be connected with that person.
2.2 If the signers haven't signed the document, it will show Pending or Waiting in case you have set the signing order.
2.3 If the signer has completed signing, it will show Signed.