On some occasions, you might require multiple parties to sign. As a sender, you can add different signers and assign the corresponding fields to them easily via DottedSign.
1. Click Create New Tasks, and choose Get Signatures.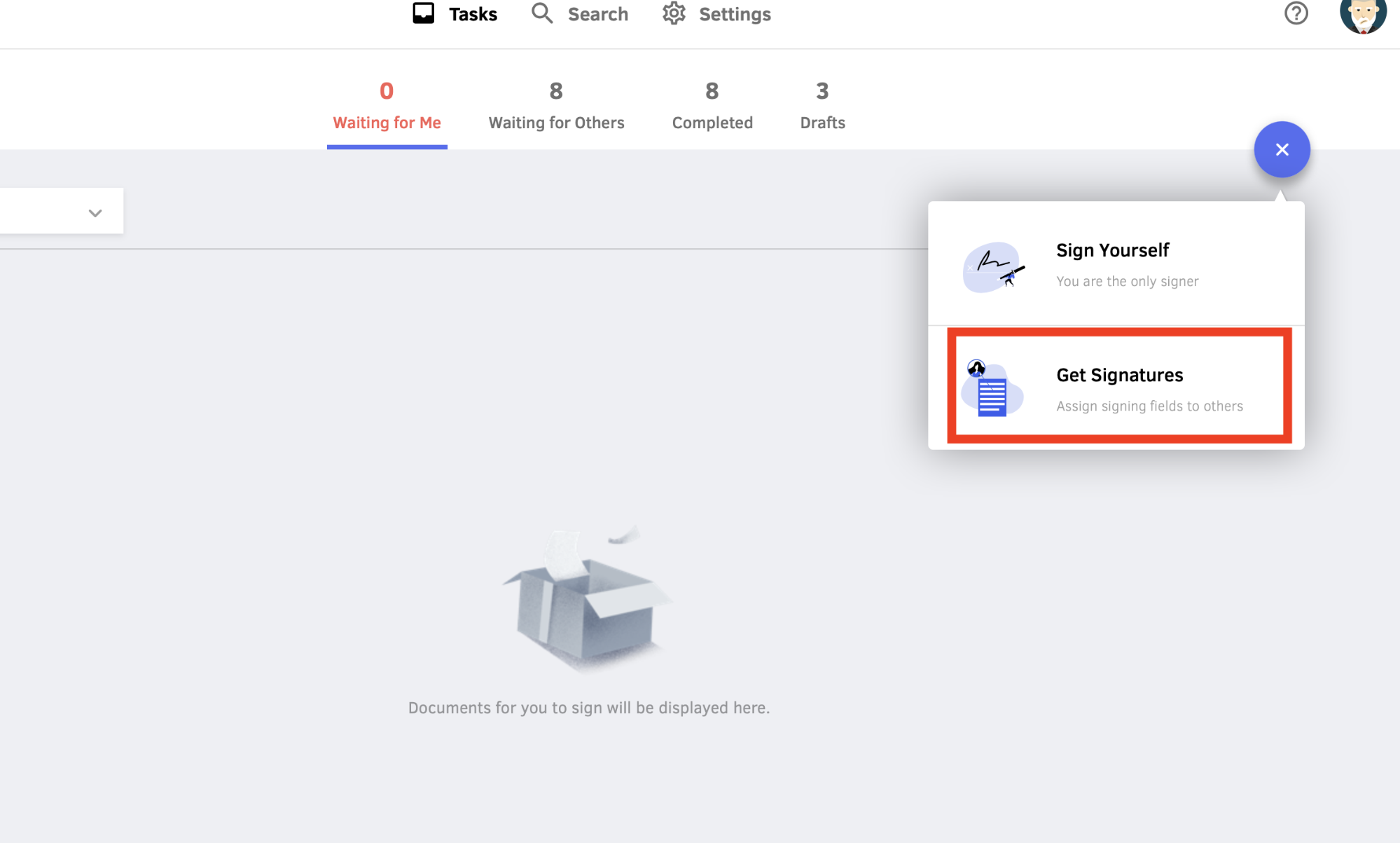 2. Select files from your computer or import a template.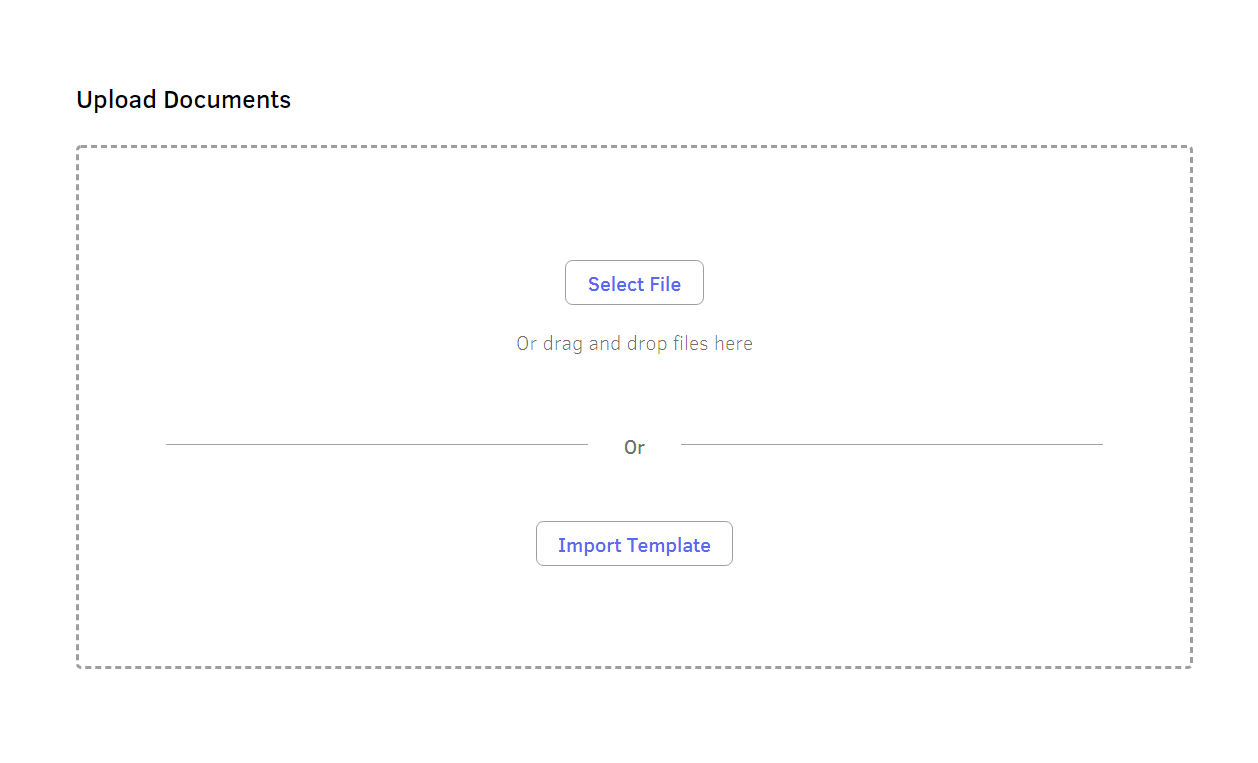 3. Click Add New Signer and you can keep on adding new signers by name and email addresses.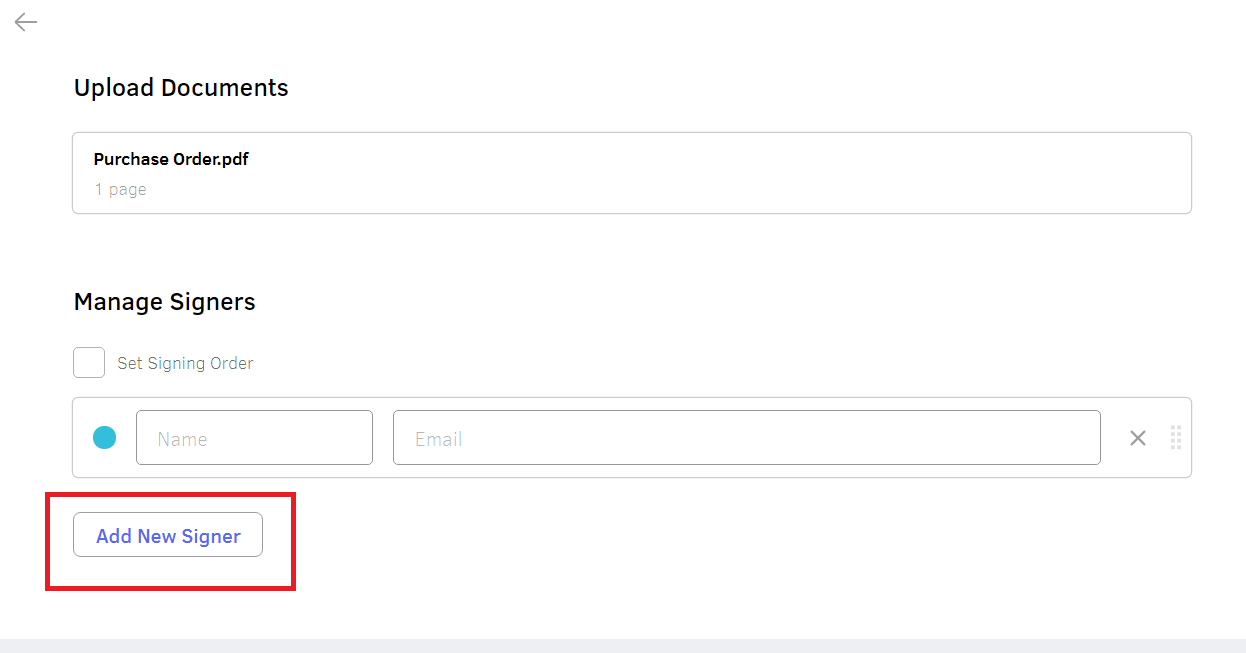 4. Confirm and click Continue.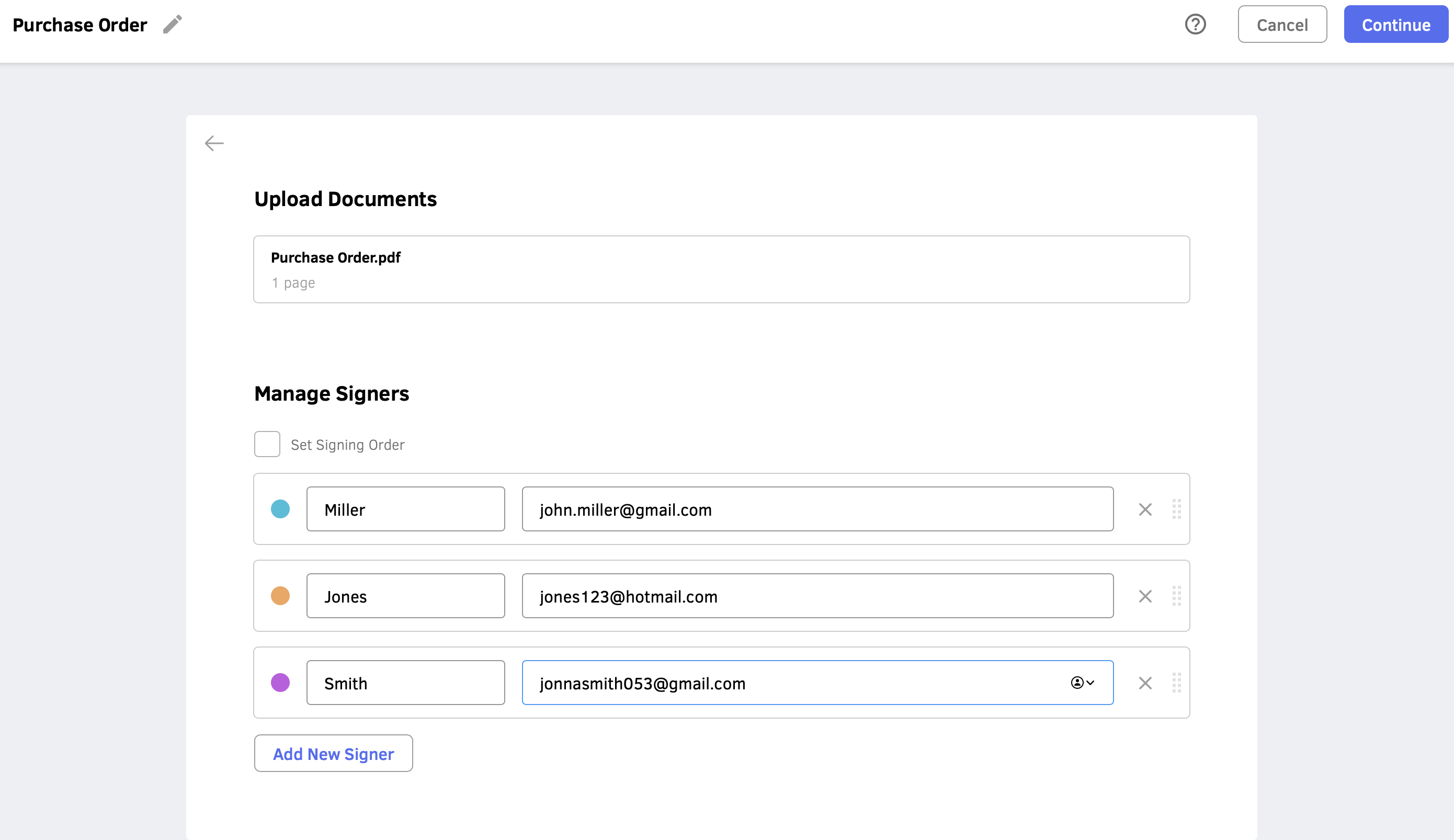 5. When assigning fields for each signer, DottedSign provides various colors representing each signer's name. This helps you to distinguish which fields are assigned to whom. The assignees can also easily find which field they have been assigned to.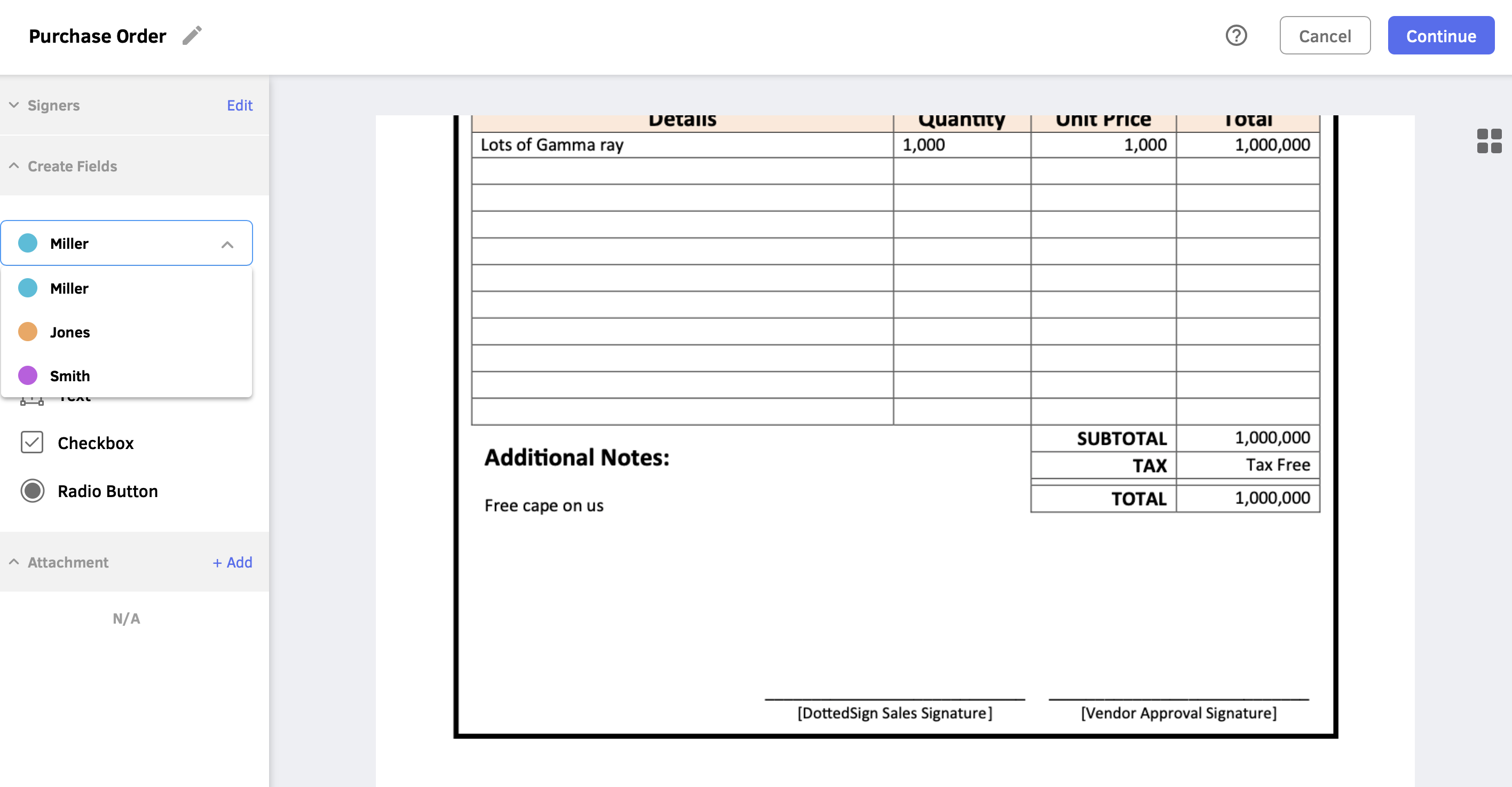 6.Click "Continue". Review and send the document to multiple signers.