You can change the language of the signing request email to create a friendly experience for your clients. Please note that you can only customize the language for those who have not registered to DottedSign.
Please follow the simple instructions below:
1. At the last step of creating the signing task, you can set the signer language under the "Review & Send" section.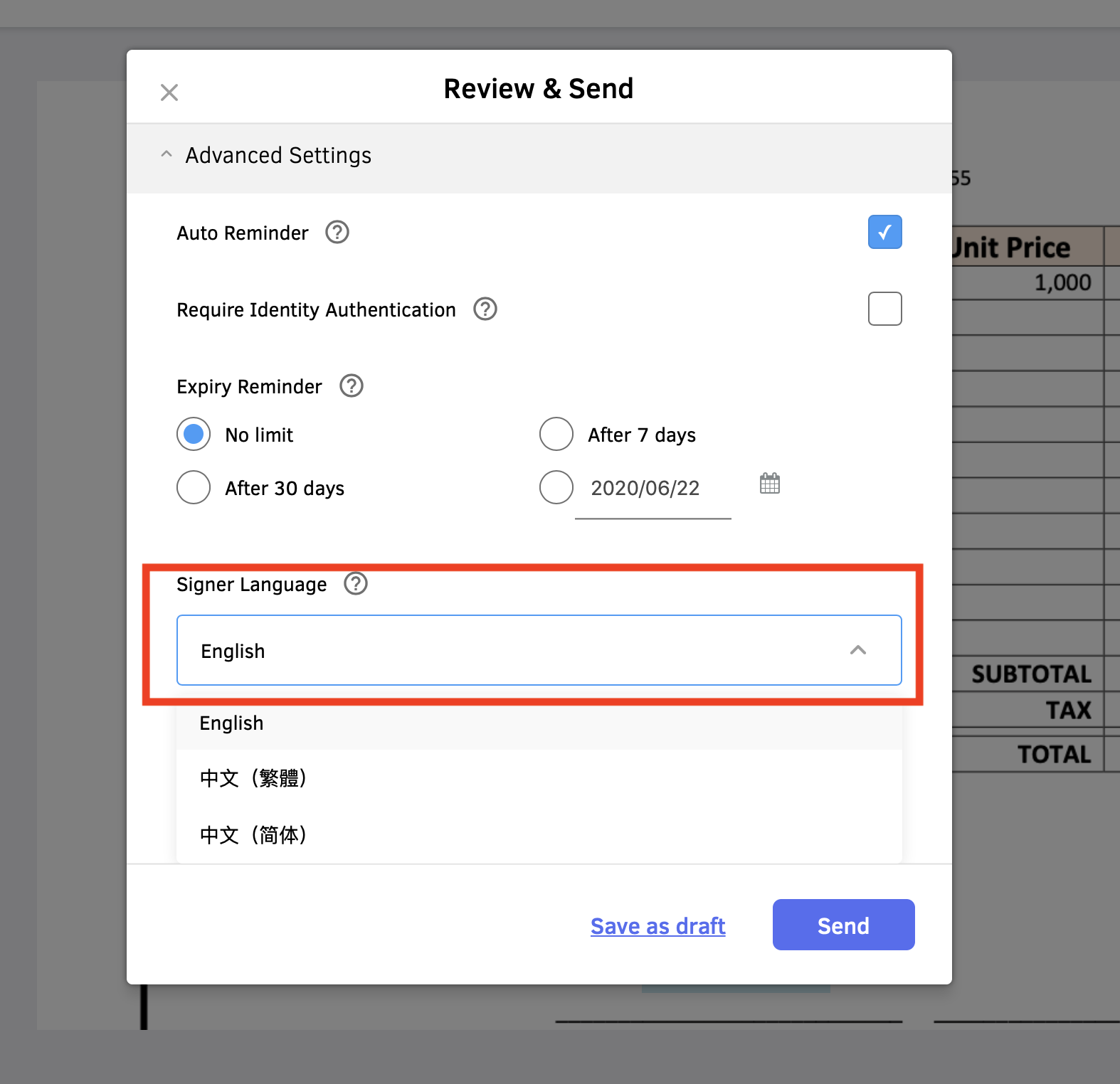 2. Select the desired language from the drop-down and confirm the setting. Click "Send" and your document will be with the assignees right away.
3. Your clients will receive the signing request email with your set language instantly.