When there are too many documents, it's difficult to manage and find specific documents quickly. Using the search function can help you look for documents by the names of documents, signers, and email. You can also search documents in a designated time period.
Follow the simple steps below to get to know how it works.
1. Go to the "Search" section.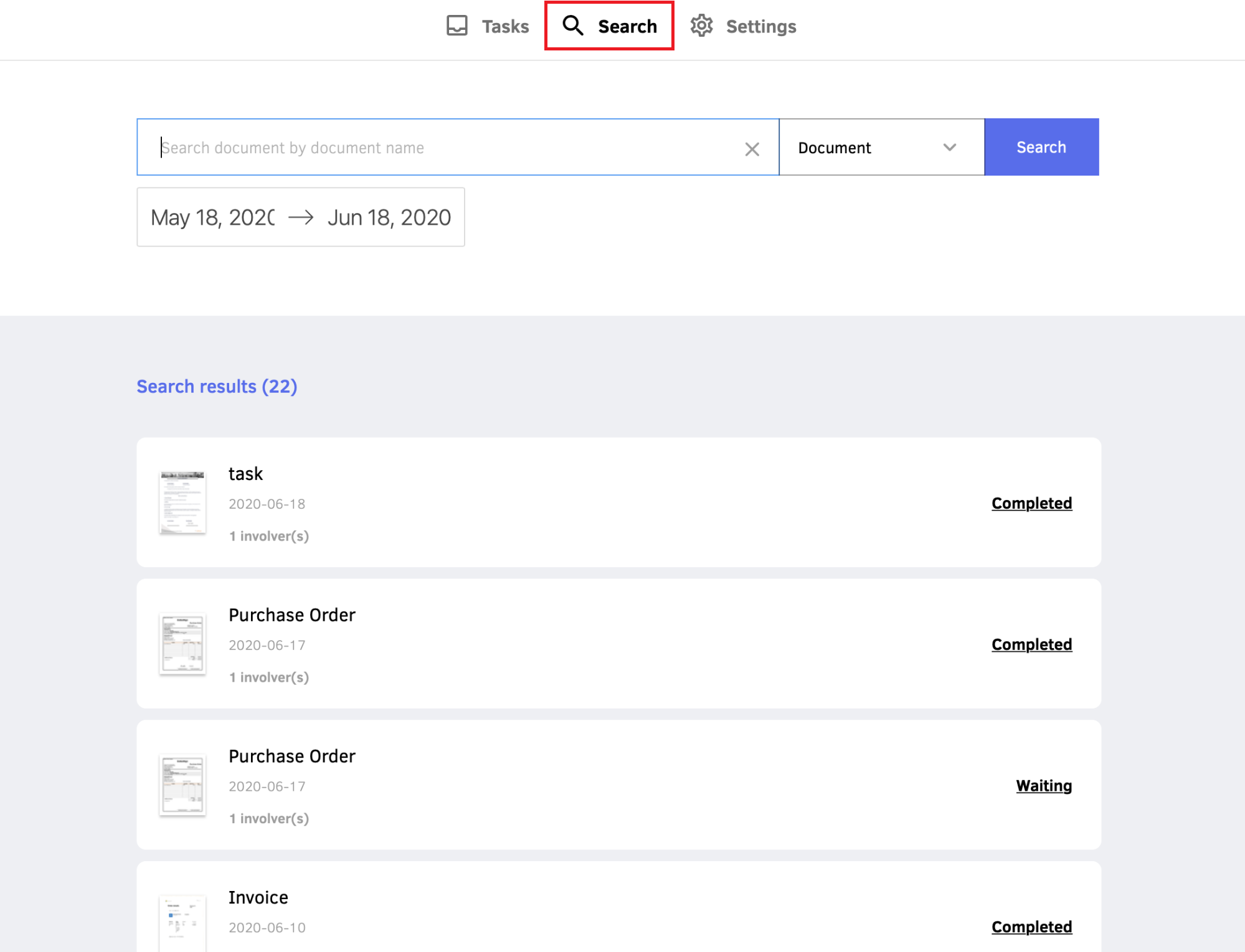 2. Select the type you want to search. You may search by the title of the document, by the signer's name or by his/her email addresses.

3. If you want to look for documents in a specific time range, you can click the date and choose the beginning and ending dates.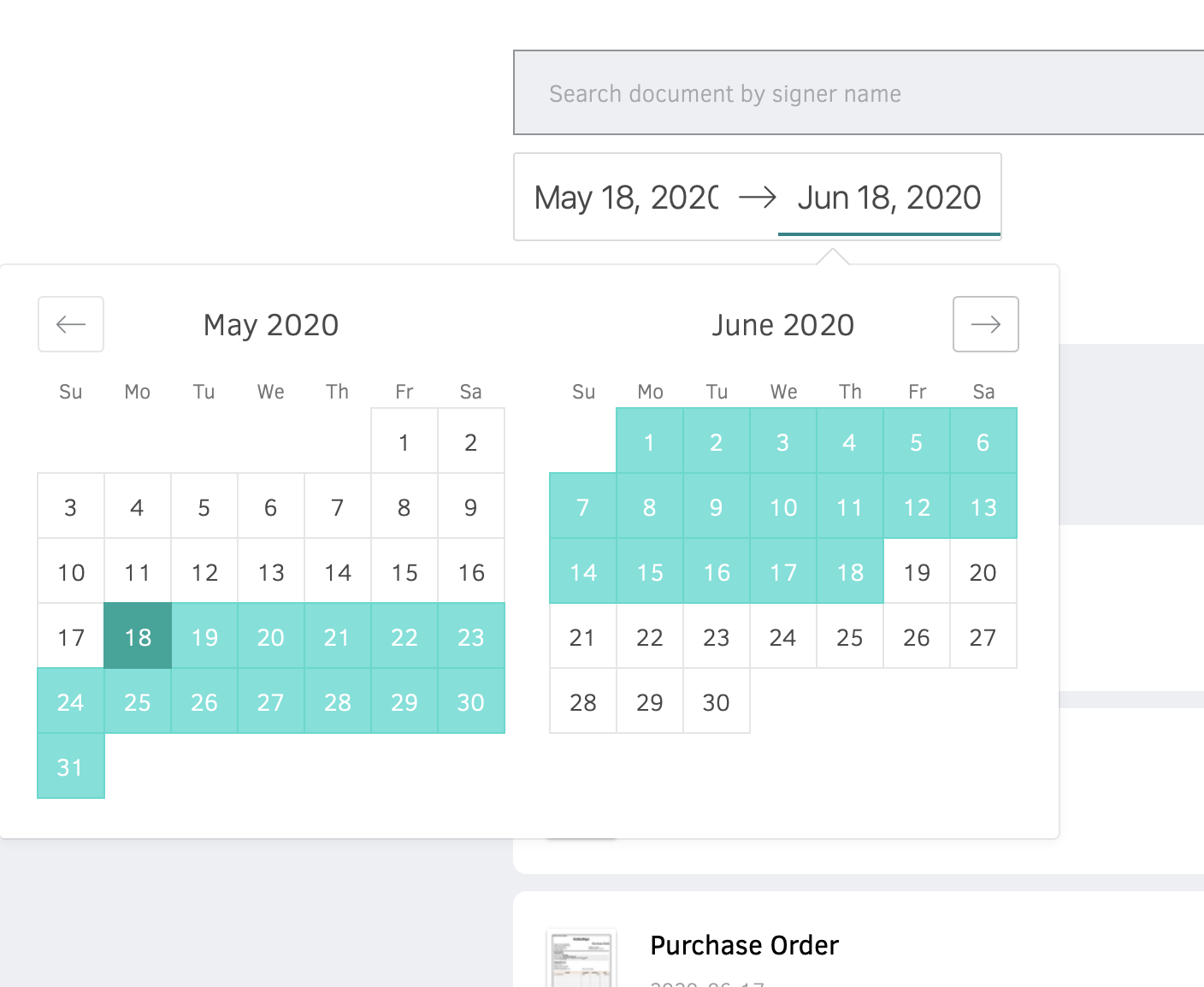 4. You can now check the search results and find your documents.