You can import documents from PDF Reader to DottedSign easily. Whether you want to sign the document yourself, or you want to assign the task to other people, your work will be done efficiently.
If you haven't downloaded PDF Reader, please do not hesitate to install the app here.
Please follow the simple instructions below:
1. Open the document in PDF Reader. Click "More" (3 dots).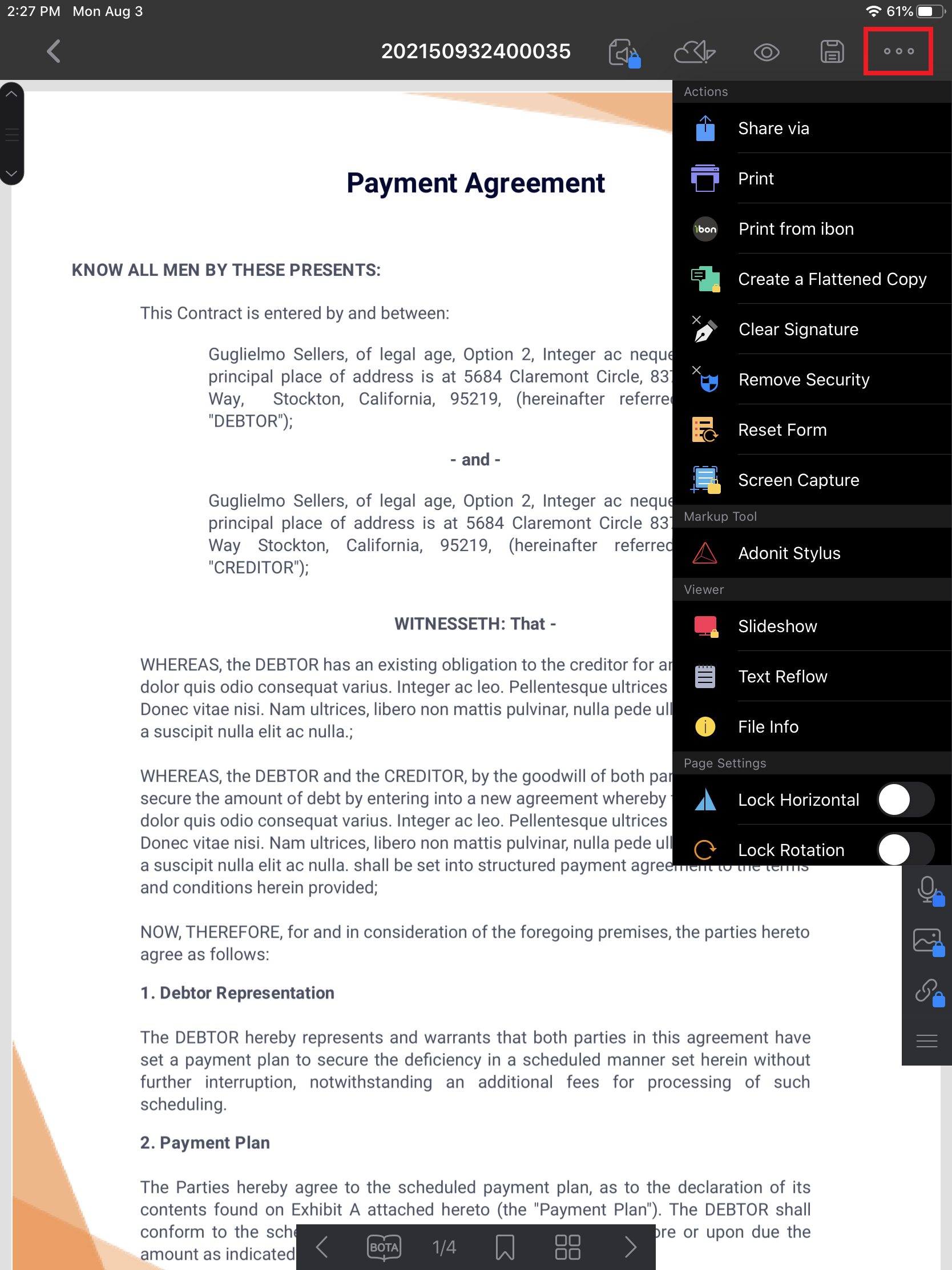 2. Click "Share via".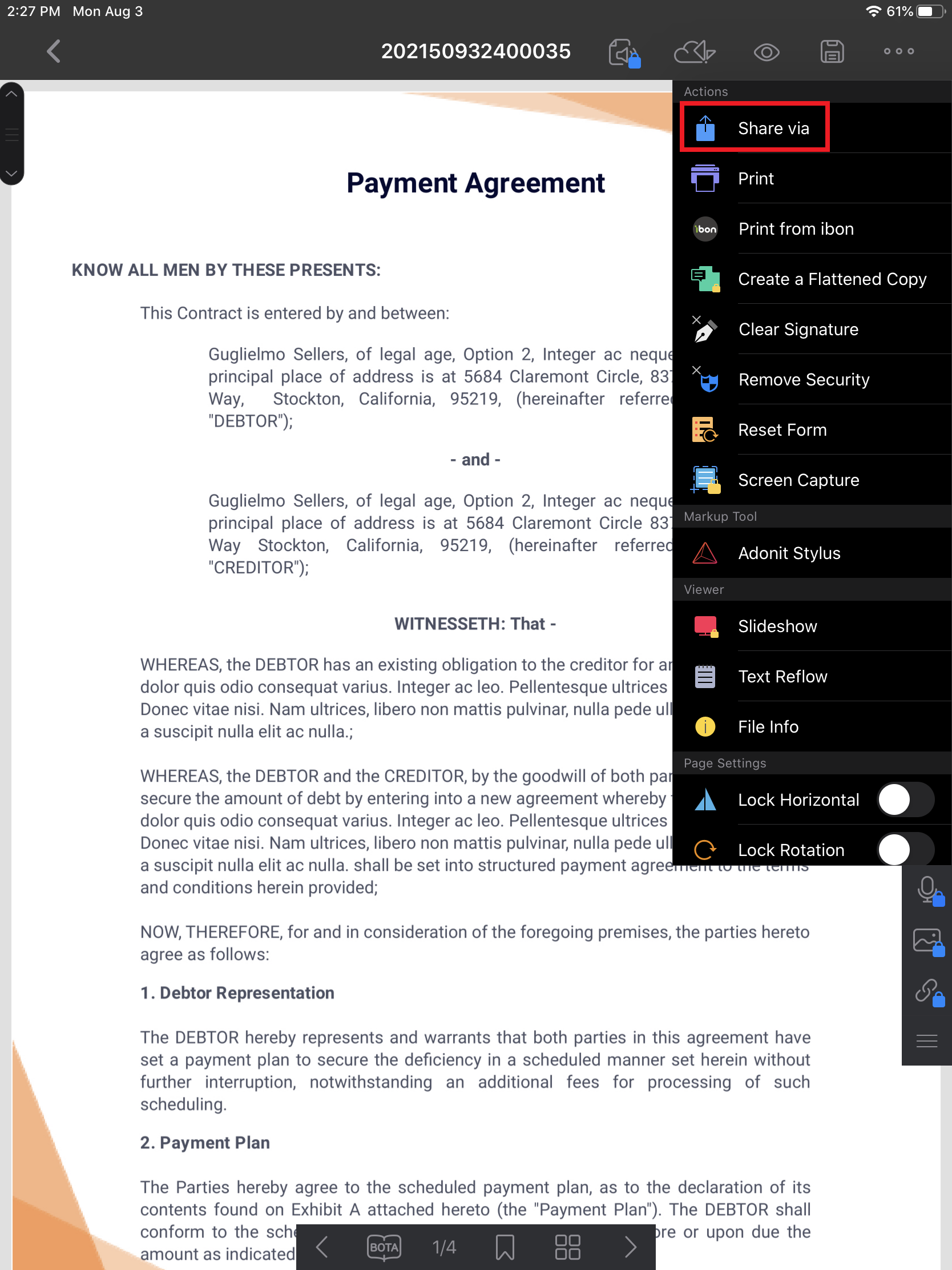 3. Click "Document" or "Flattened Copy" to import the document. Flattened Copy is a more recommended form.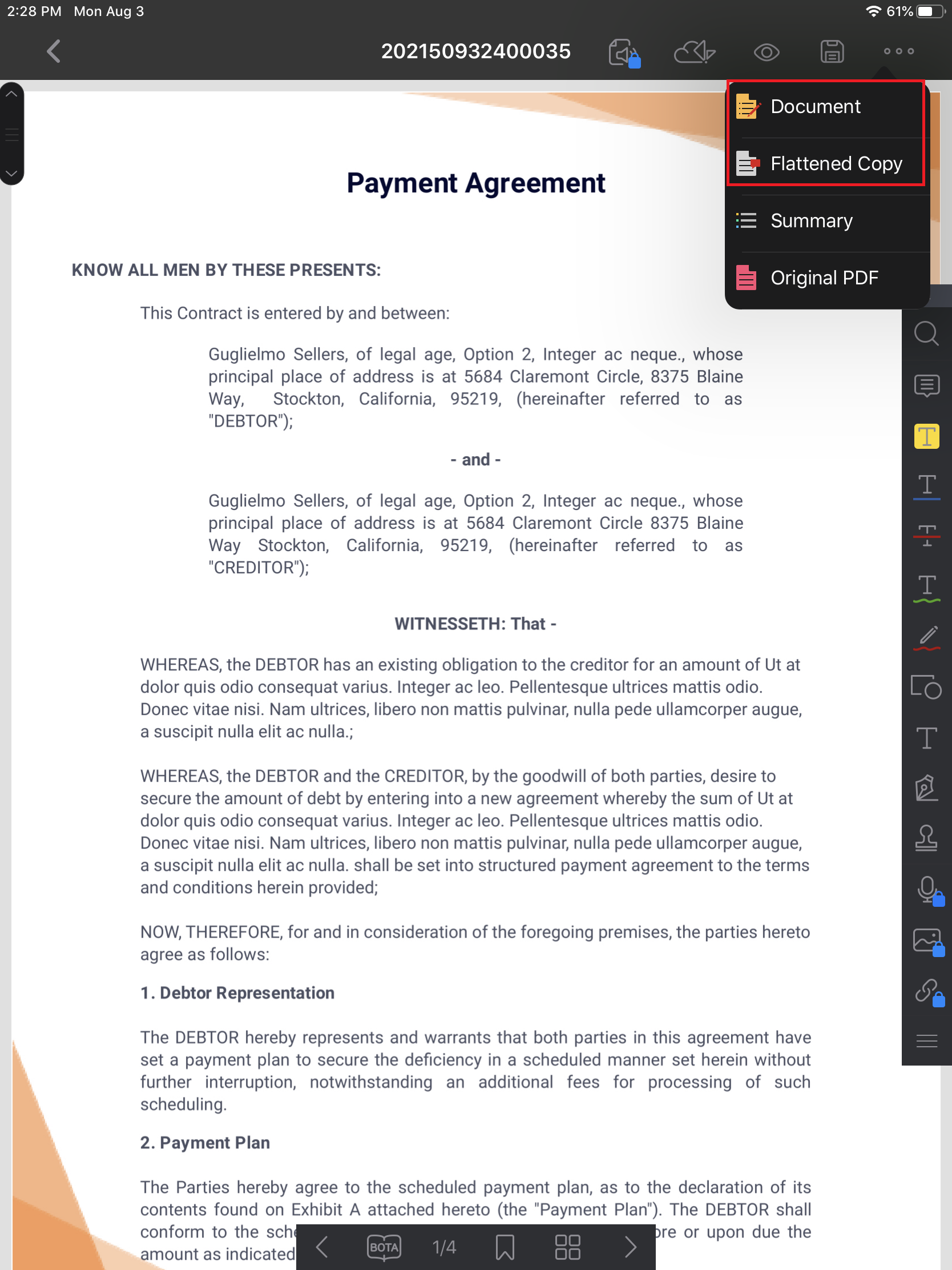 4. Click "Copy to DottedSign".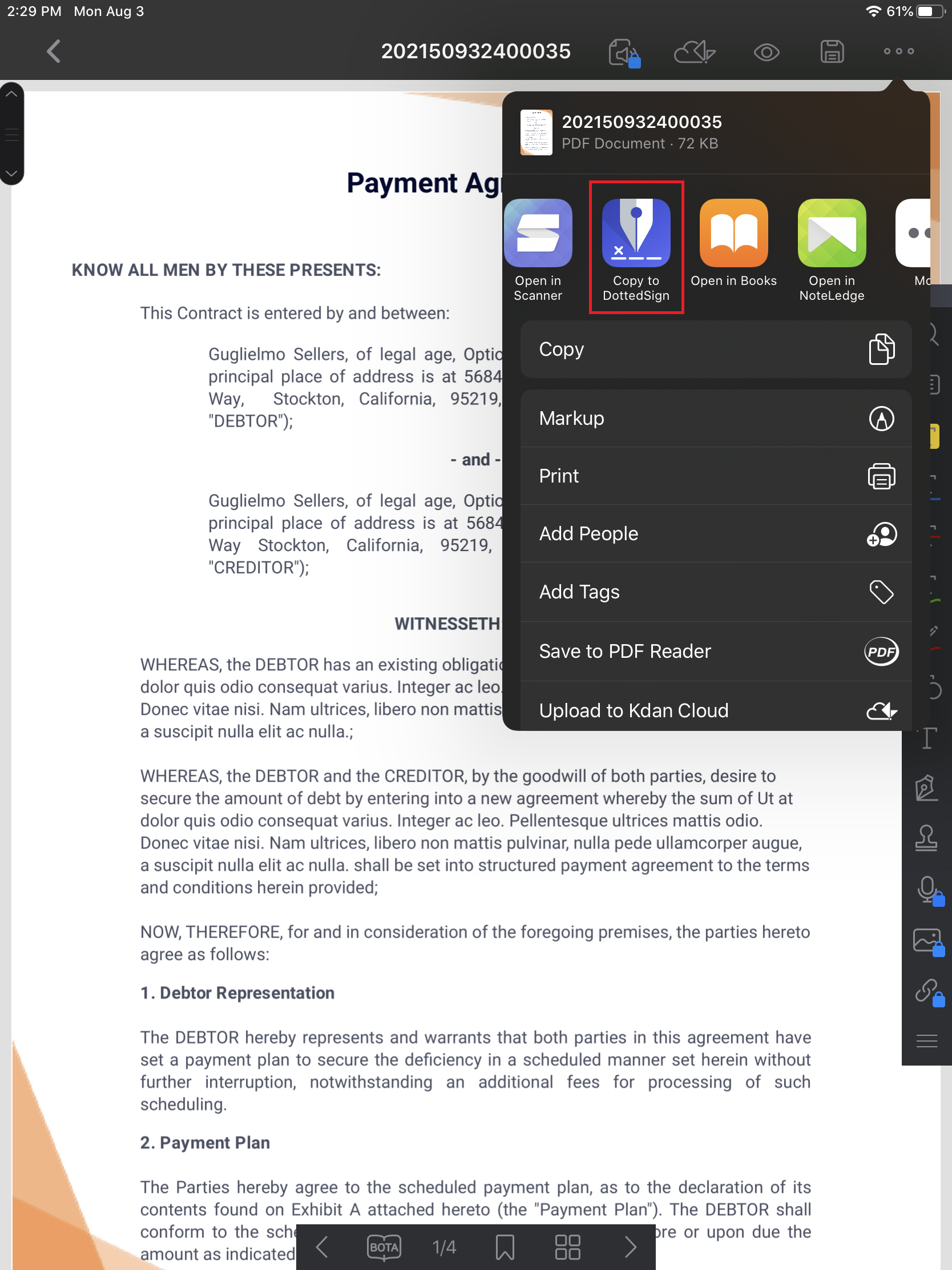 5. The document will be automatically imported to DottedSign. You can choose "Sign Yourself" or "Get Signatures" signing mode and continue with the normal signing process.