You can import documents from Line app to DottedSign with the following steps. Creating the signing task via DottedSign can help you save time and manage task progress well.
Please follow the instructions below:
1. Open Line app and go to your desired file. Click the share icon.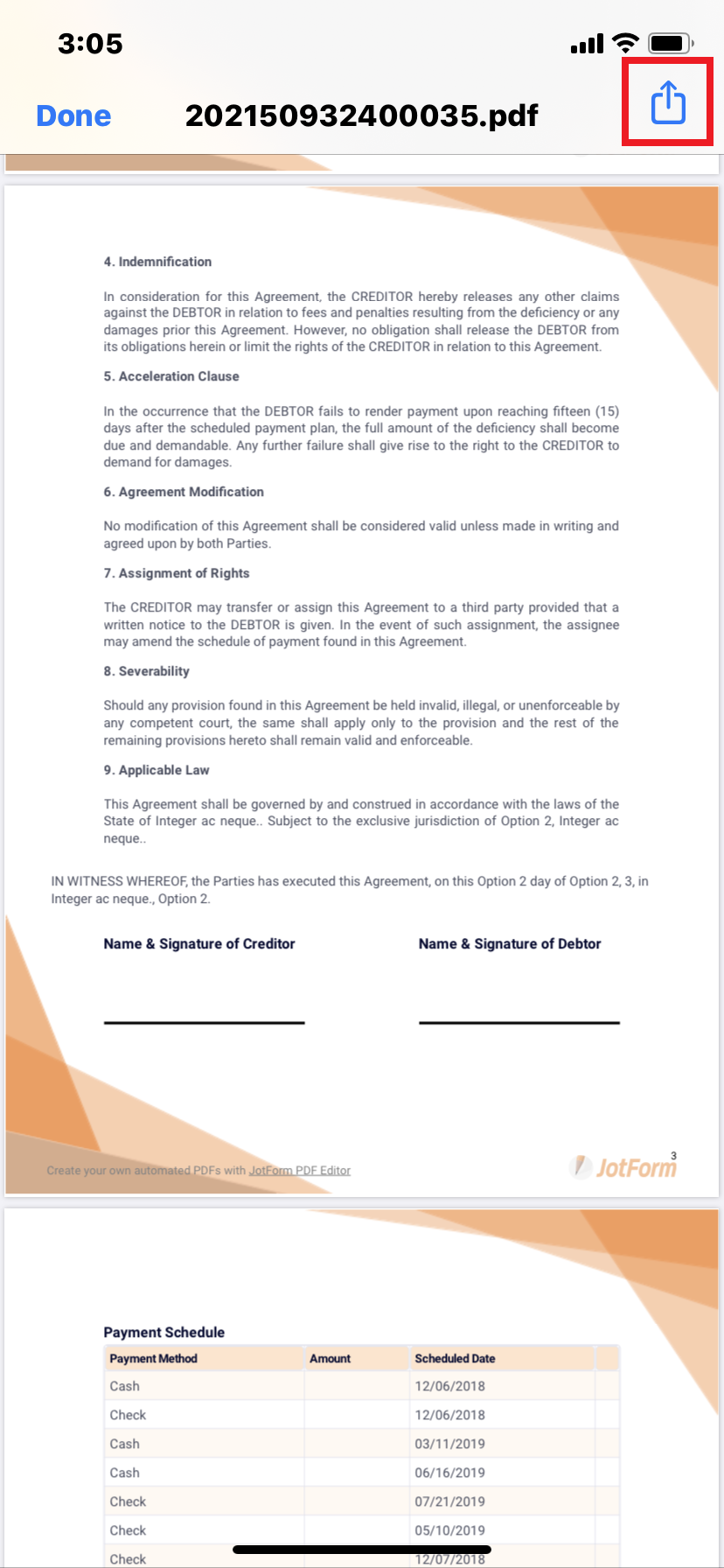 2. Click the "More" icon. Then, choose "Copy to DottedSign".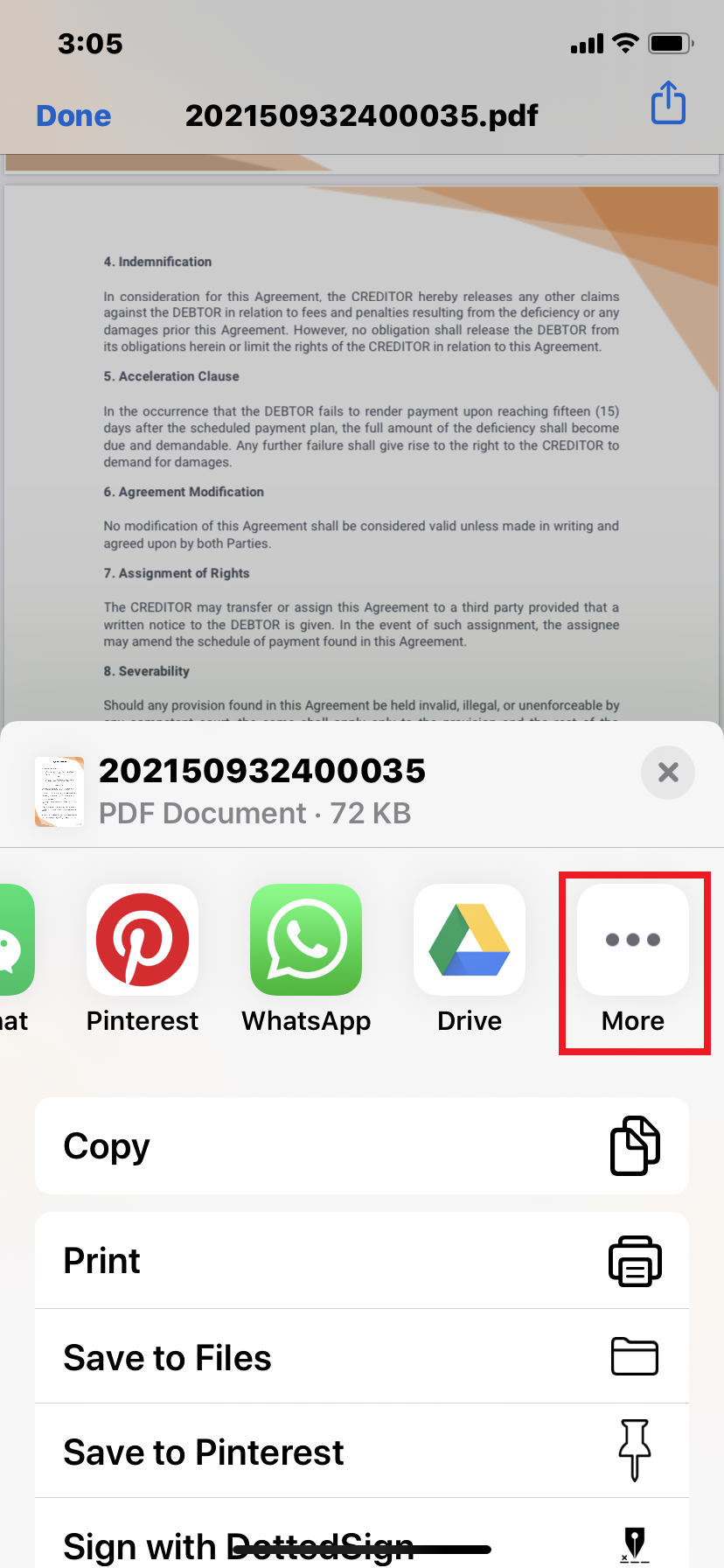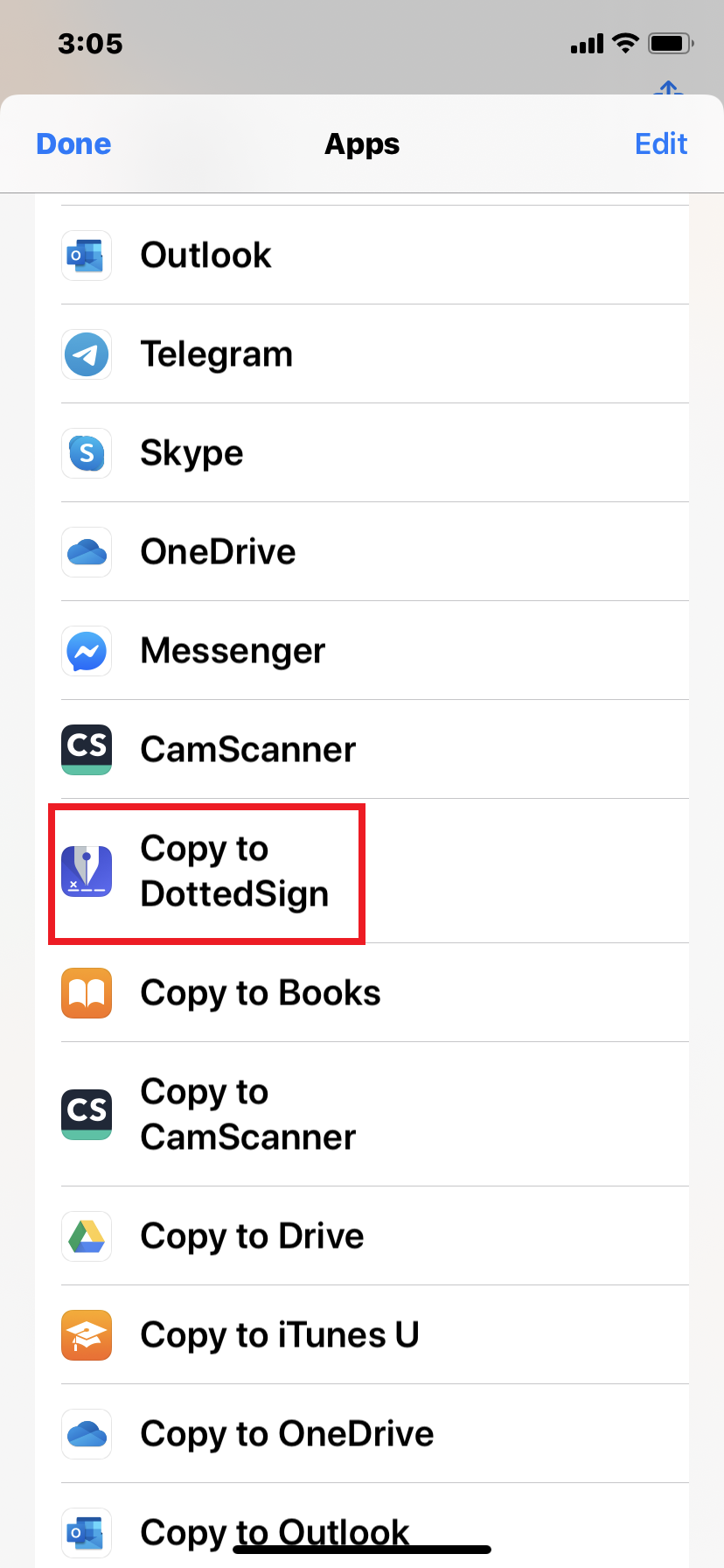 3. The document will be automatically imported to DottedSign. You can choose "Sign Yourself" or "Get Signatures" signing mode and continue with the normal signing process.