Gmail users, do you find yourself lost in piles of emails looking for the documents to sign? DottedSign for Gmail is a handy tool for signing and sending back documents in seconds. This means you won't need to download the document to your local file, sign and scan physically and email back to your clients.
Follow the instructions below to start using DottedSign Gmail add-on:
1. Go to your Gmail and find the collapsible side panel on the right-hand side.
2. Click the "+" icon to enter the G-Suite Marketplace.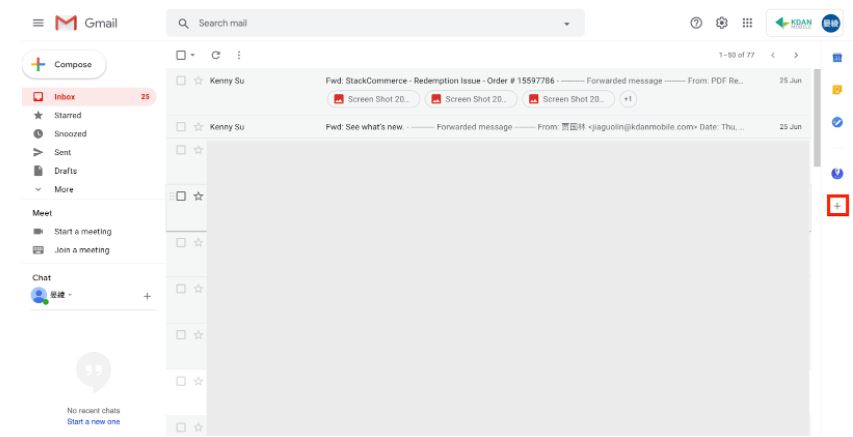 3. Search for "DottedSign", and click "Install" to start installing the Add-On to your Gmail. Click "Done" to confirm your installation.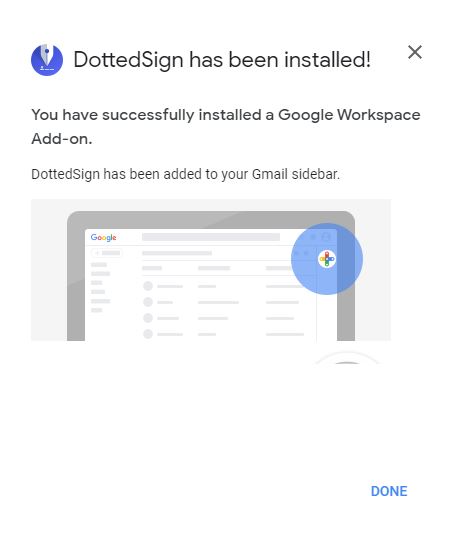 4. Go back to your Gmail, you will find DottedSign appear on the collapsible side panel. If you already have a DottedSign account, click "Sign In". If you have not yet registered, you can directly sign up a new account from there too.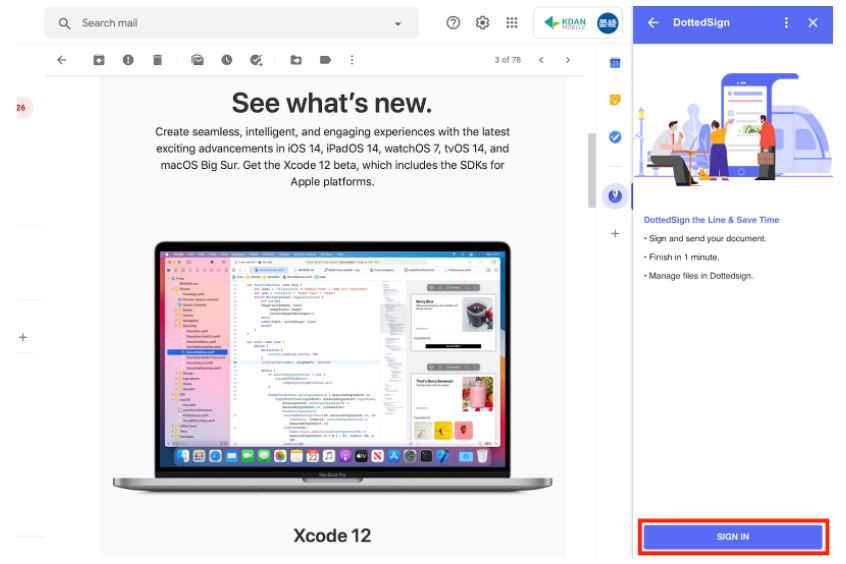 5. Open any email that includes a PDF attachment. Click the DottedSign icon on the collapsible side panel. You will find the document title and the link to sign. Click "Sign" you will be directed to DottedSign Web to draw your signature, initial, or to insert any required fields such as text, date, radio button and checkbox, etc.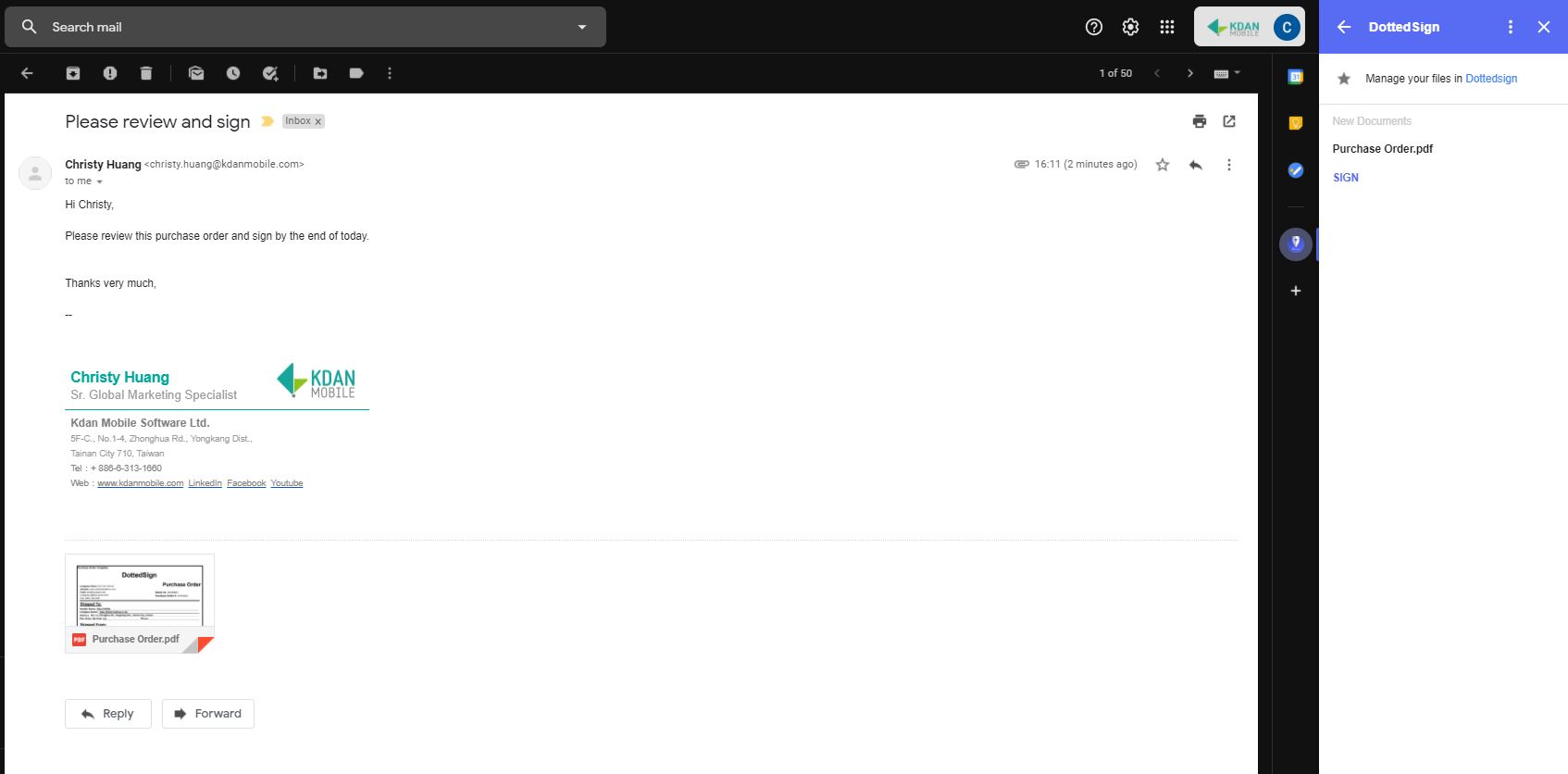 6. Once completed signing, please return to your email. Choose from "Forward", "Reply" or "Reply All" to revert the completed file to your clients.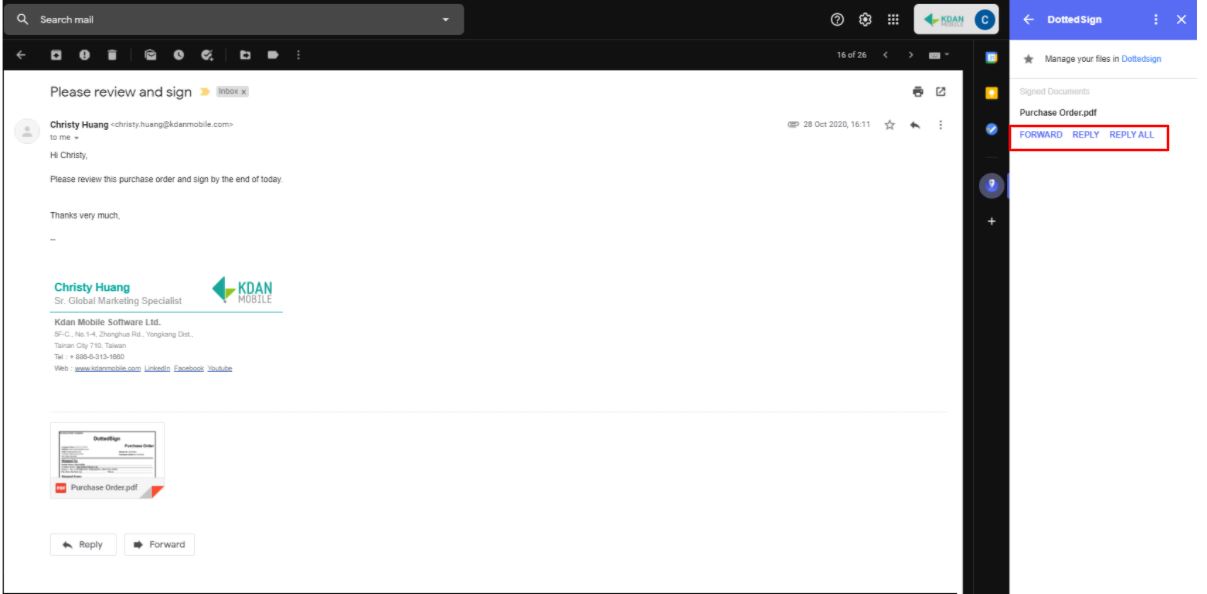 7. If you want to view all your signed documents, you can log into DottedSign via Web or mobile.
8. In the case that you have stayed on the page for a while, you will see the below notification. Simply click "Continue" to pick up where you've left.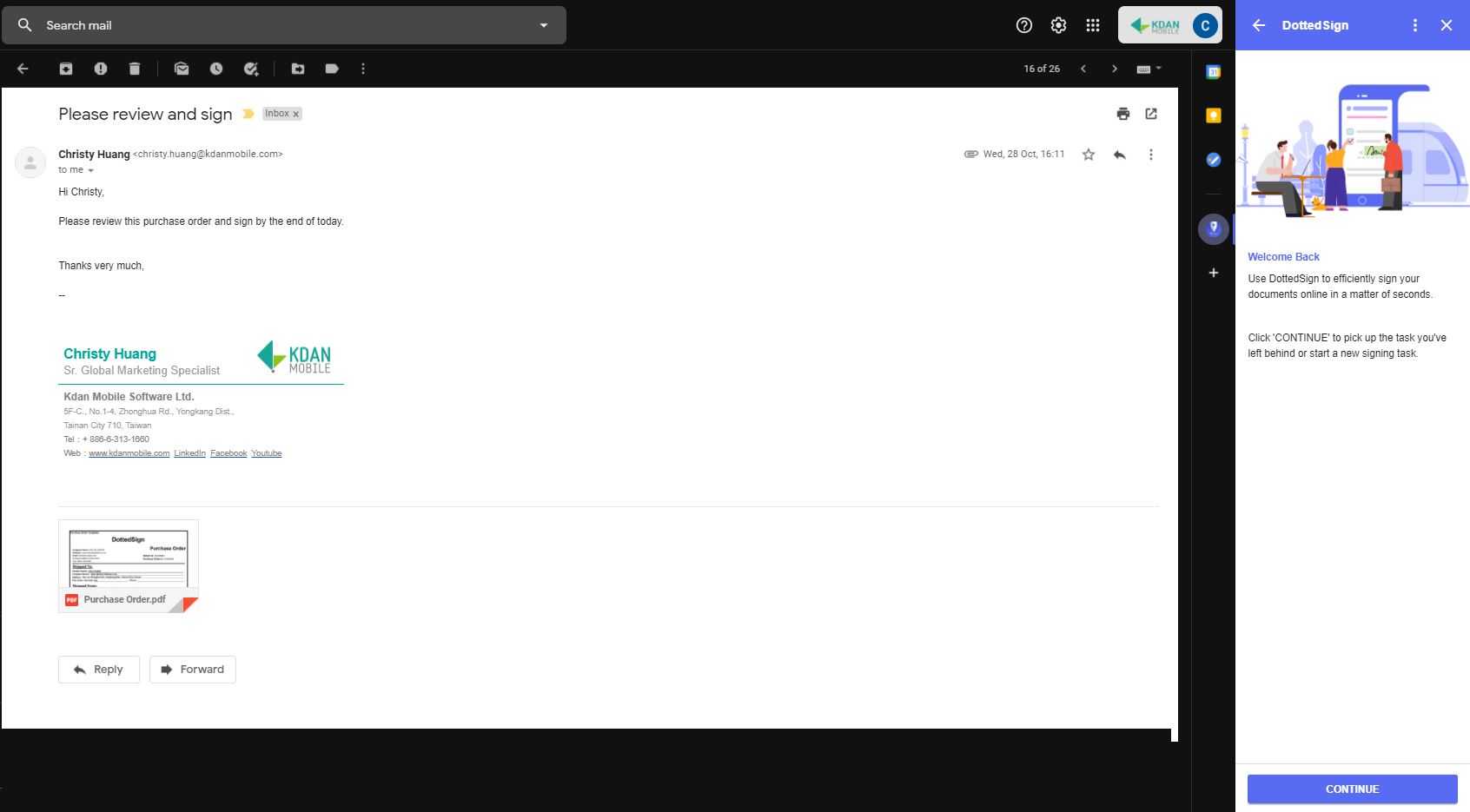 Last but not least, if you've enjoyed using DottedSign for Gmail, please do share the love by rating us in the G-Suite Marketplace!