As the Sender, you can manage your signer's permission, including the permission to decline the request. Read on to find out how. (Related Article: How to Create a Task to Collect Other's E-Signature)
1. Before you're about to send out the signing request, click "Manage Permissions" to set up your signer's permisson.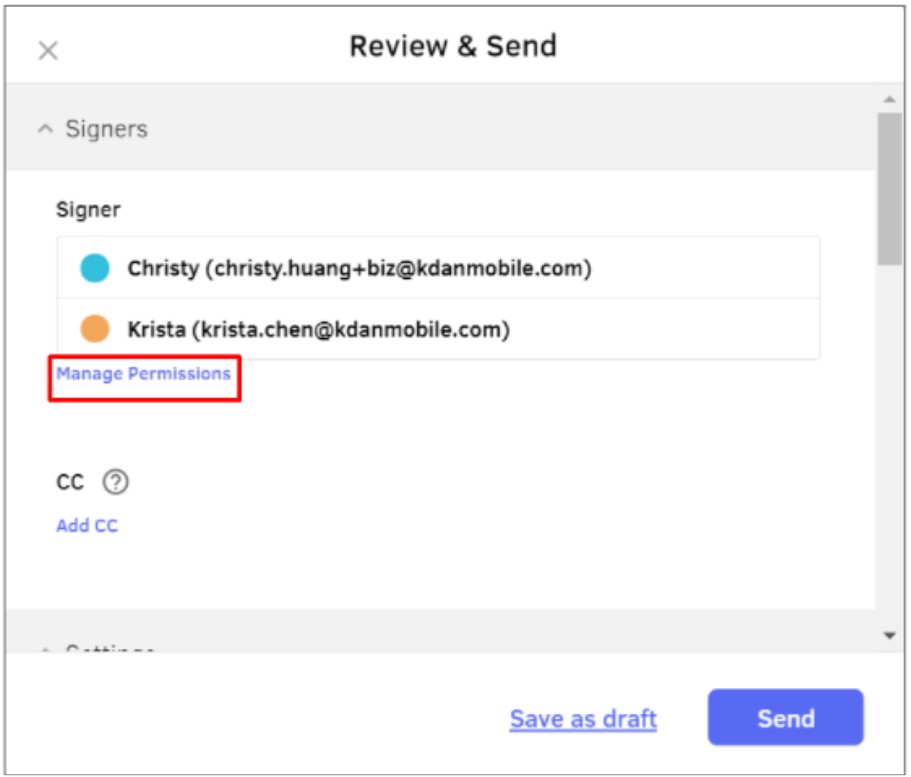 2. Check the box to give permission to your signer(s) to decline the signing request.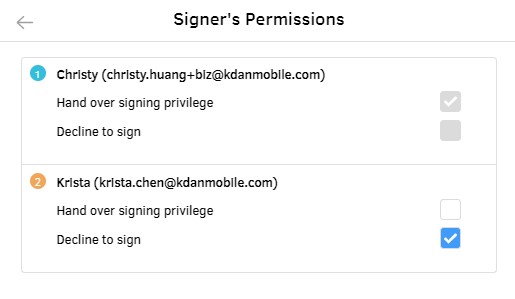 3. Once you're done, click "Send."
Where to find the declined documents
To find your canceled documents, simply go to your document management homepage. Click on the "Canceled" tab on the top.