How do you create a document that can be signed electronically?
With DottedSign, you can upload a PDF file such as purchase order, rental leases, NDA or offer letter as a signing task. Fill out the signers' name and emails. Drag-and-drop the signature fields to each signer. Hit send and job done! Sit back while DottedSign moves the signing process forward automatically.
Here's a short tutorial video for you! We've also broken down the steps in the following:
1. Click Create New Tasks, and choose Get Signatures.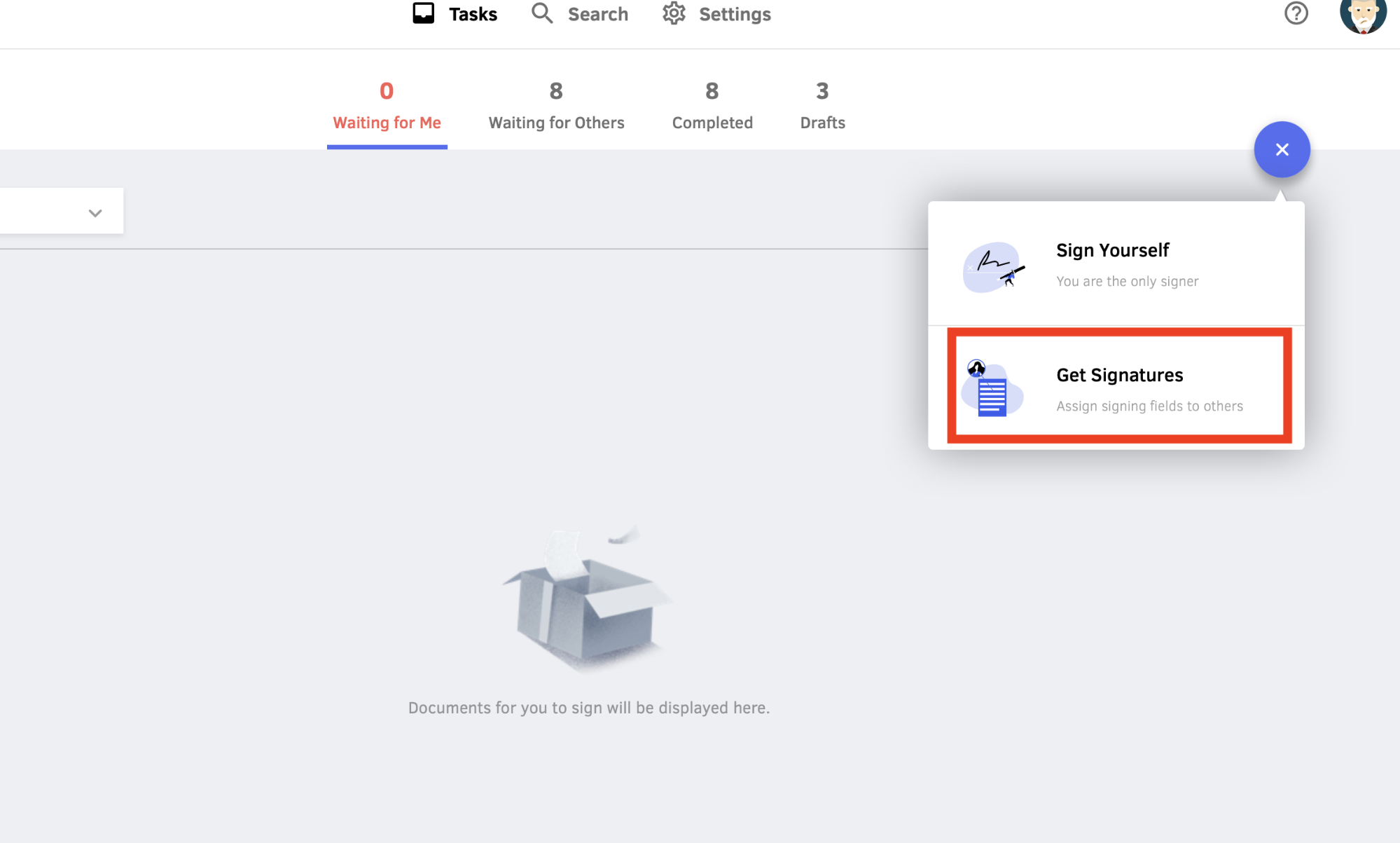 2. Import documents to sign from your local file location or cloud-based services. You can also choose from "Camera", "Photo," or "Browse" to import documents if using DottedSign on your mobile devices. to sign. You can also import or create a template. (Visit this article to learn how to create reusable templates.)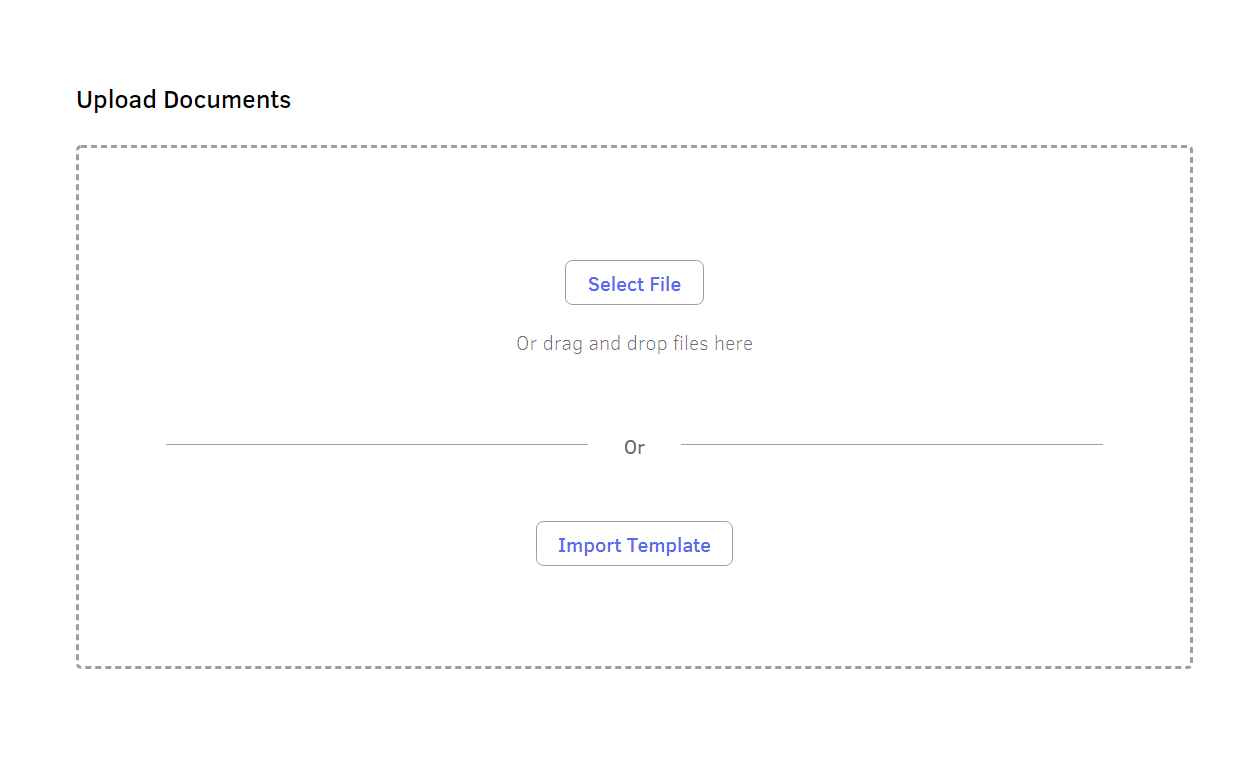 3. Fill in the name and email address of one or more signers. Then, click Continue.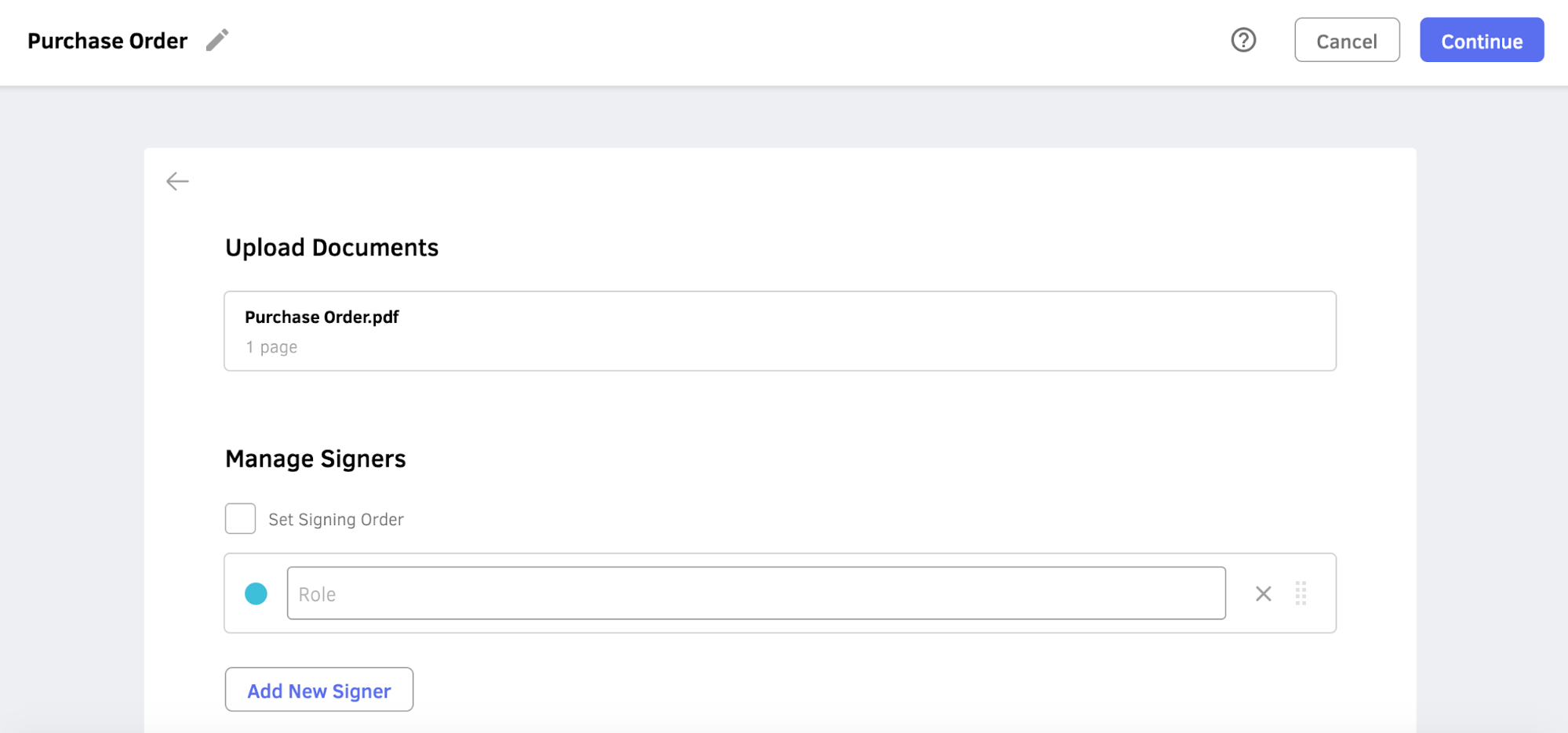 4. You can assign different fields for each signer. There will be different colors representing different signers. This helps you to distinguish which fields are assigned to whom. Select the name of the first signer, then you will see a list of all the signers.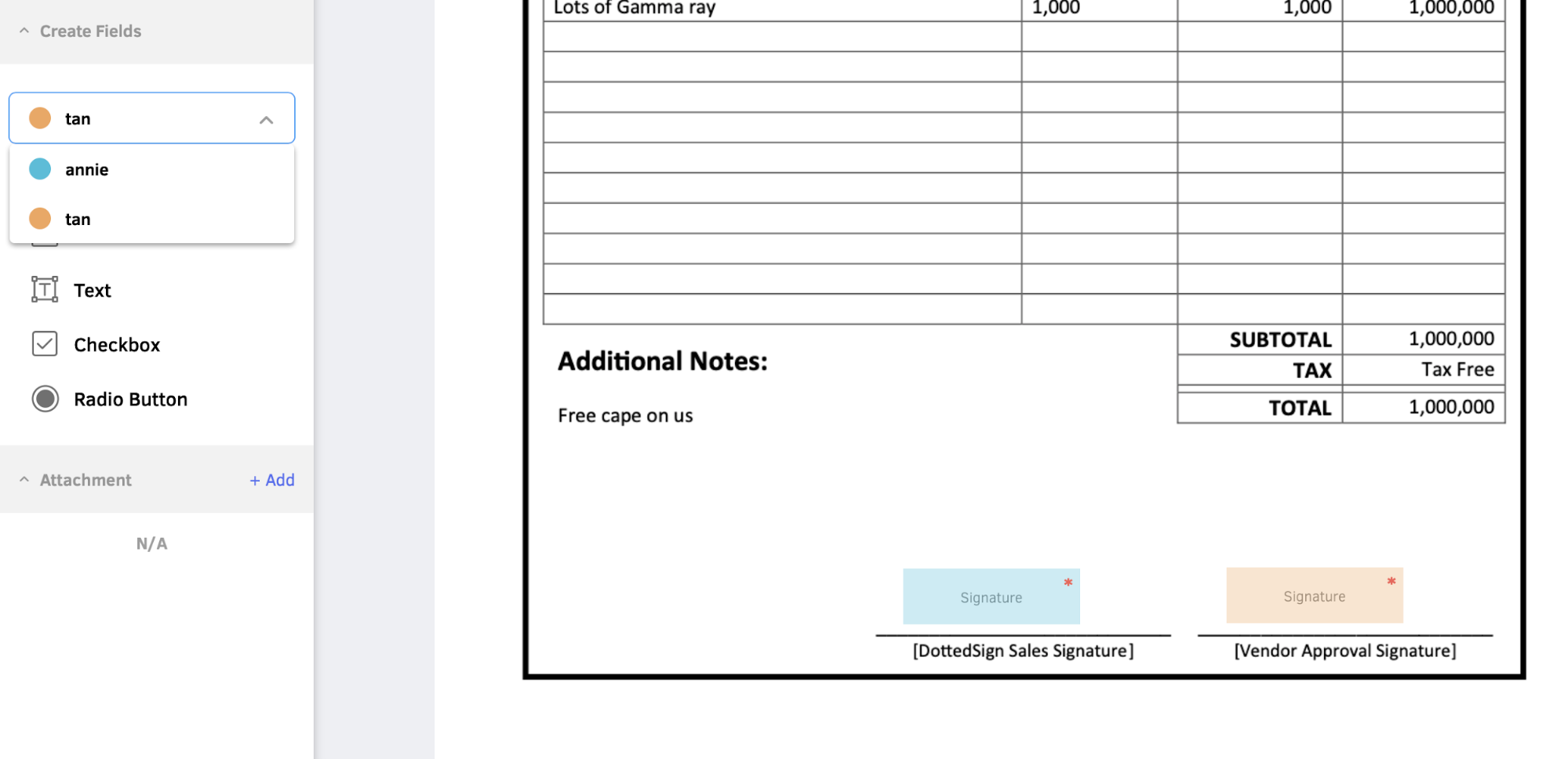 5. Click "Continue". Review and send the document to multiple signers.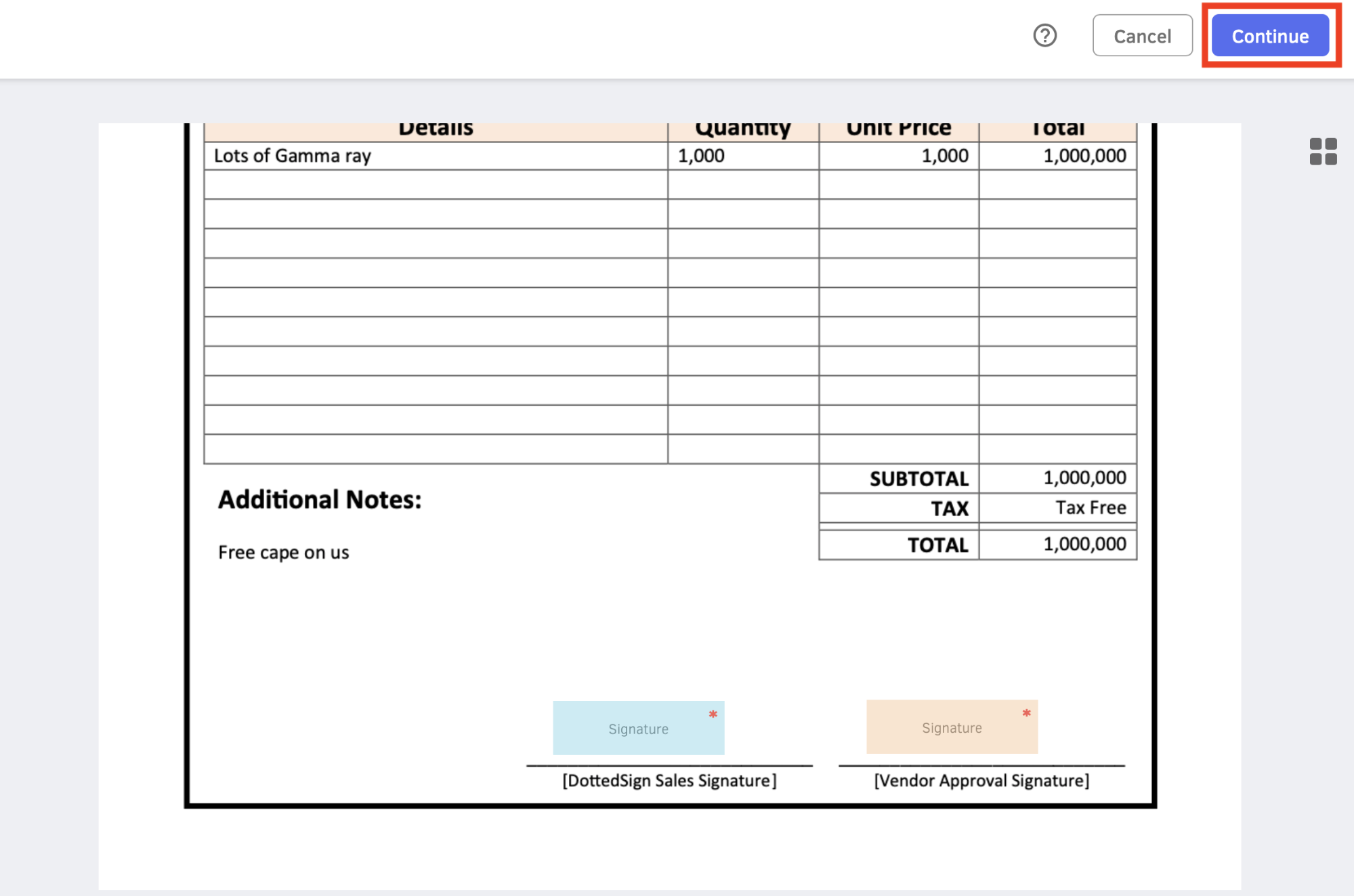 6. In Advanced Settings, you can decide whether to turn on the auto reminder, identity authentication, or the expiration date of the task .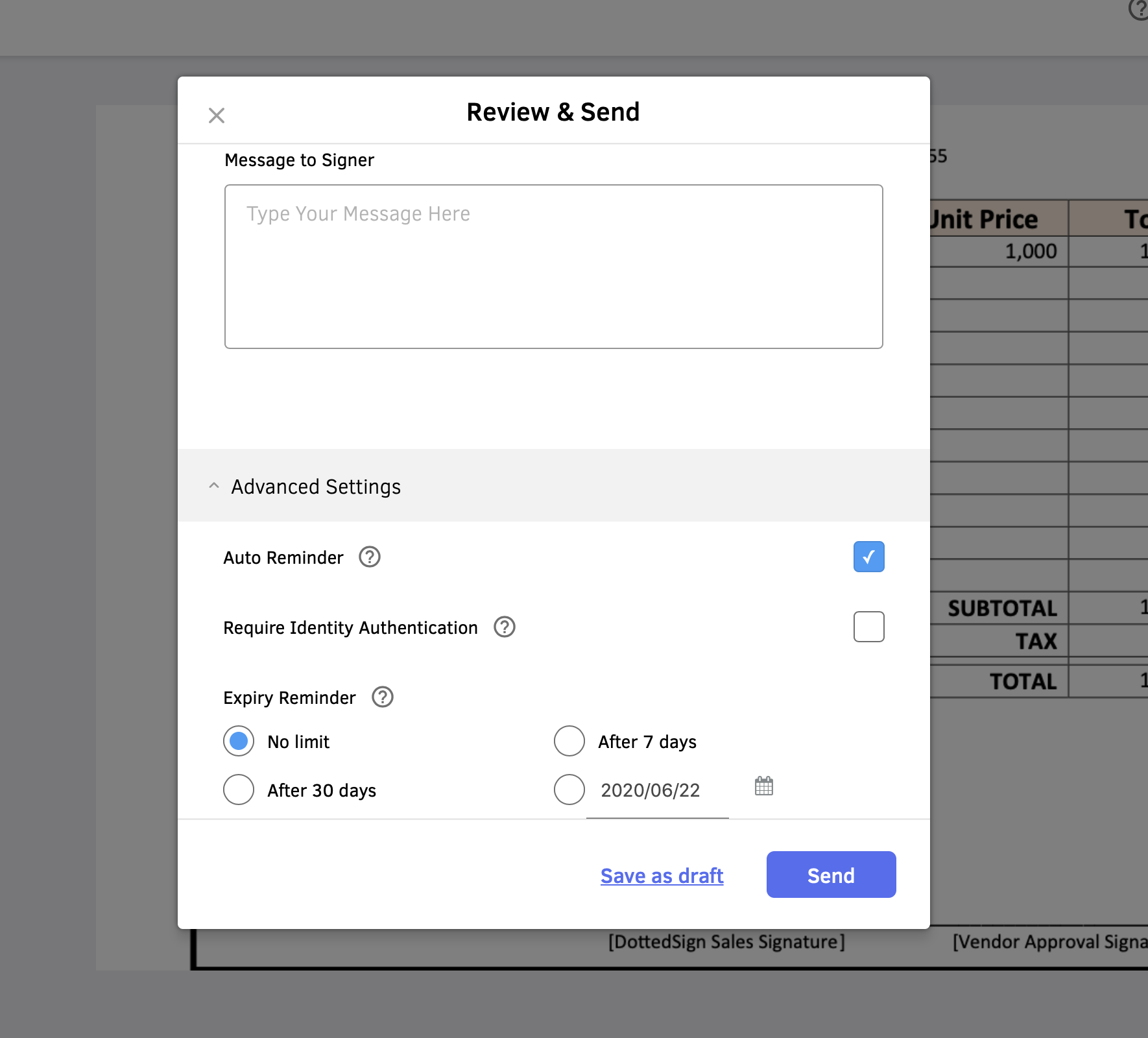 7. Click "Send" and the document will be sent to the signers. You can always track the progress from "Tasks" page anytime.
Create your DottedSign account for FREE & create your e-Sign document!